Ba Cong Orchard is a favorite orchard attraction when traveling to Can Tho. Especially the way near Cai Rang floating market goes by boat. In orchard, there are not only dozens of different fruits but also Western orchard landscape. Come here to enjoy fruits, visit the orchard and check in to take pictures of the lovely Western scenery.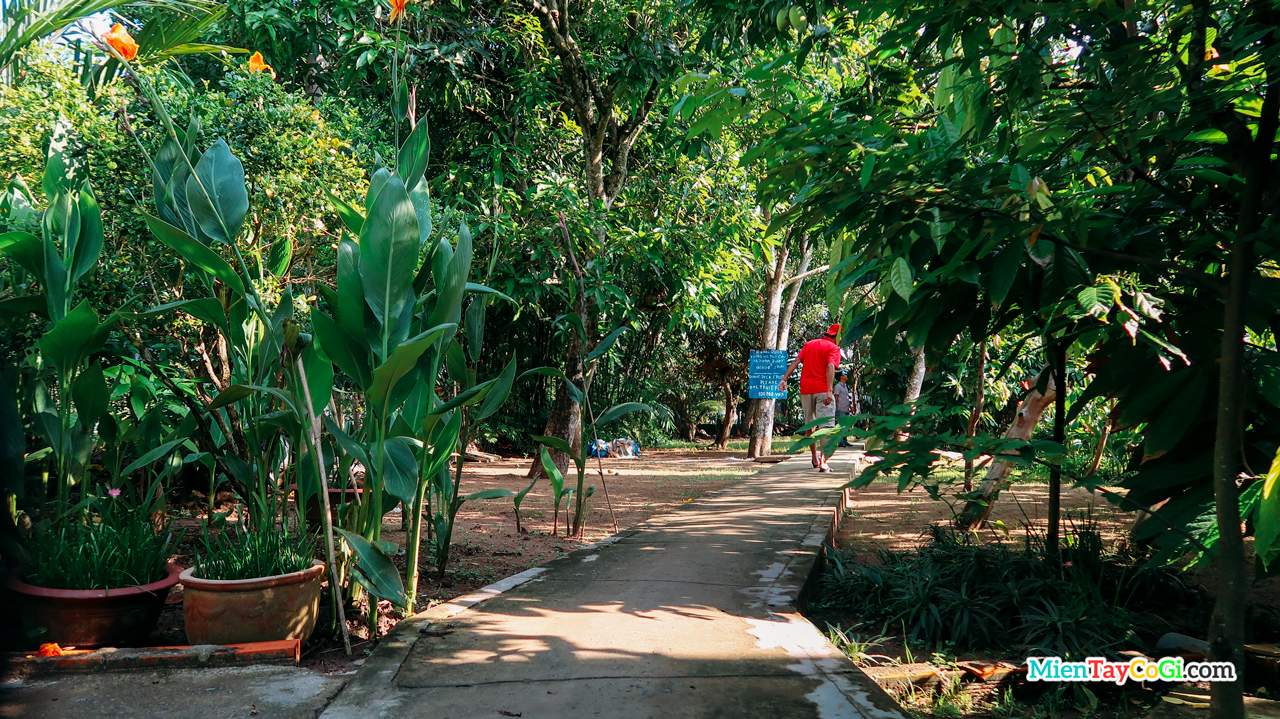 What's in Ba Cong orchard?
Ba Cong orchard has been exploiting tourism for nearly 20 years with dozens of different fruits. There is also a fish pond, monkey bridge to check in to take pictures which is quite attractive. Recreating quite clearly the landscape of the Western orchard.
Dozens of different fruits
The owner of the orchard is Uncle Ba Cong said that there are more than 20 different fruits here: Mango, guava, amberalla fruit, grapefruit, durian, dragon fruit, rose apple, durian … Particularly, jackfruit has 4-5 types like turmeric jackfruit, to nu jackfruit, malaysian jackfruit, thailand jackfruit, etc.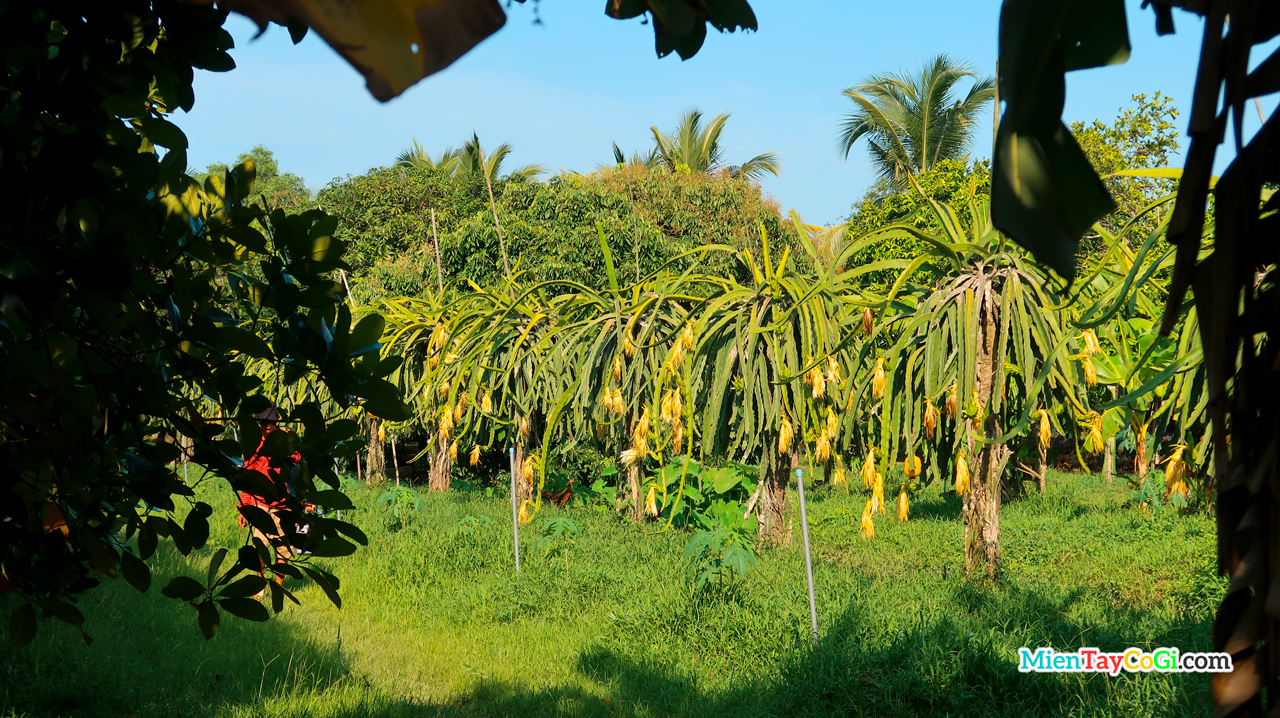 Orchard land has been transmitted for 4-5 generations with about 200 years of age. However, the orchard here has exploited tourism since 2000 with about 20 years of tourism.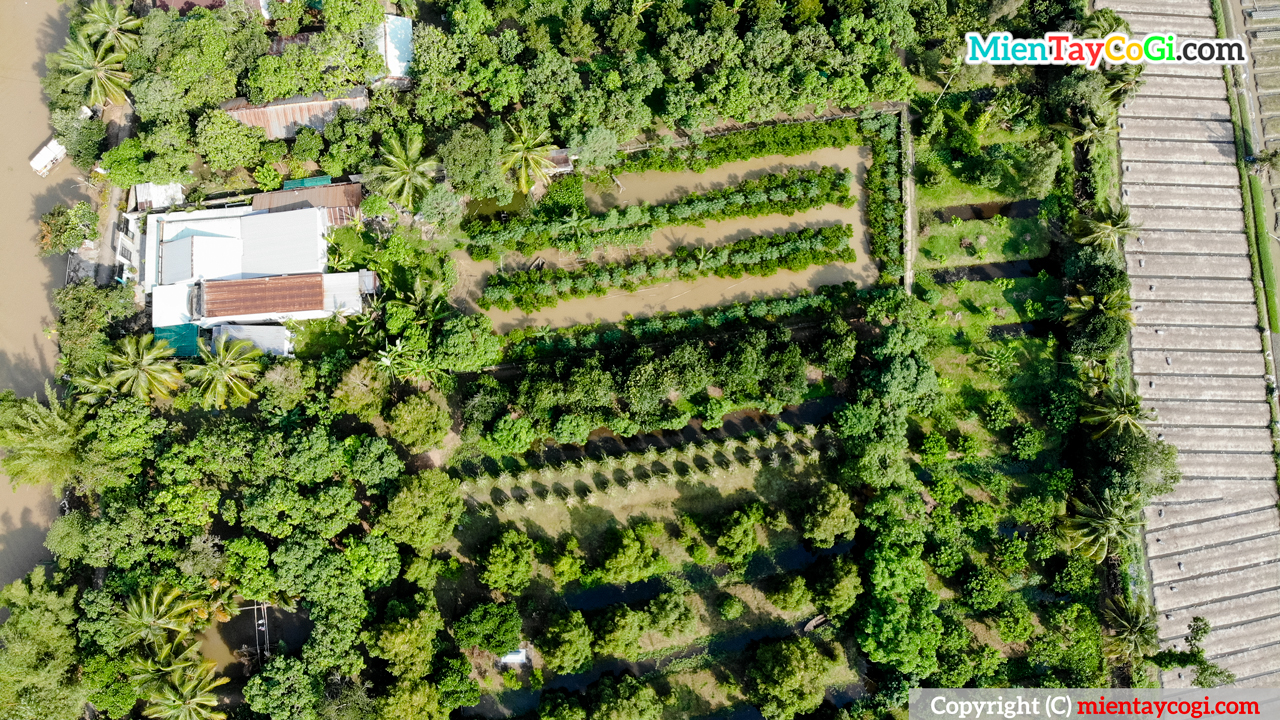 Especially in addition to visiting the orchard, you are also treated to 5-6 fruit buffet combo of different types: rose apple, guava, dragon fruit, grapefruit, mango, … Depending on the different fruit season. Ba Cong orchard house also offers quite attractive hot tea eating with fruits at the orchard.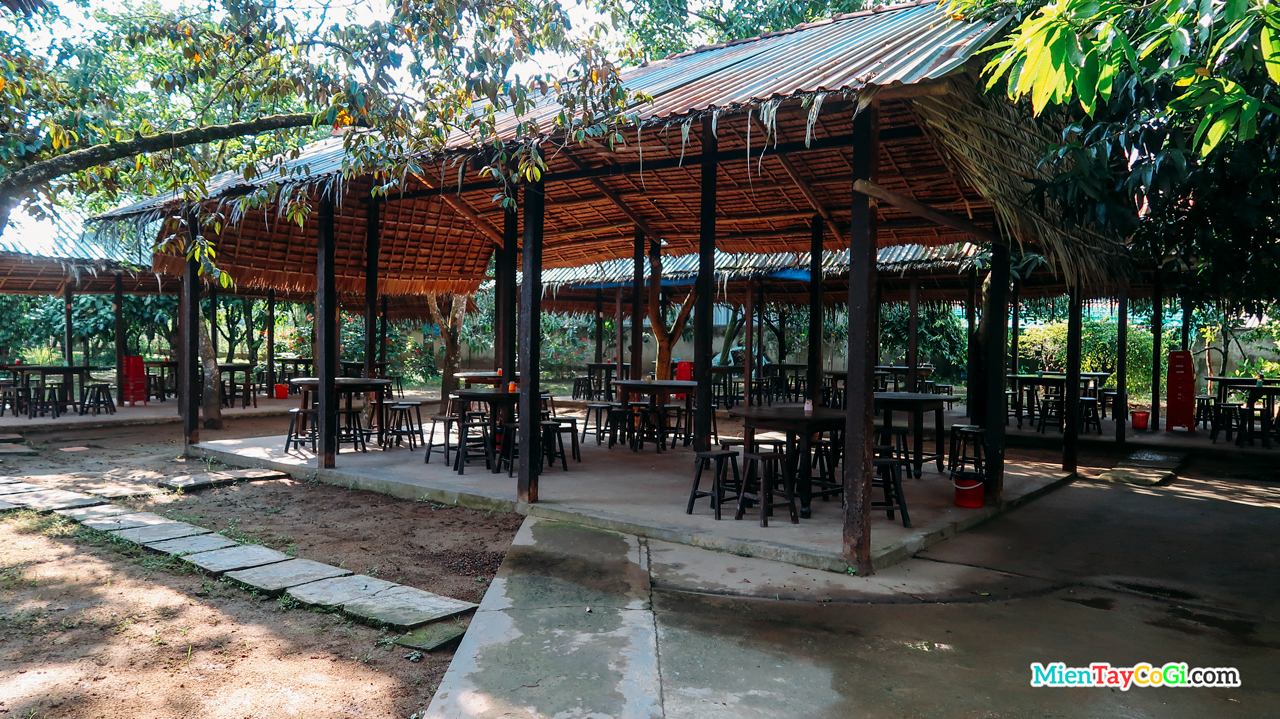 Check in Western orchard
The orchard of Ba Cong Can Tho reproduces the Western scene quite appropriately. It has a fairly large area for sightseeing. There are just a variety of different fruits to explore. Breeding many interesting poultry like chickens, geese and ducks. Sometimes, the whole group crows with the wind and blows through the branches like a wonderful natural symphony.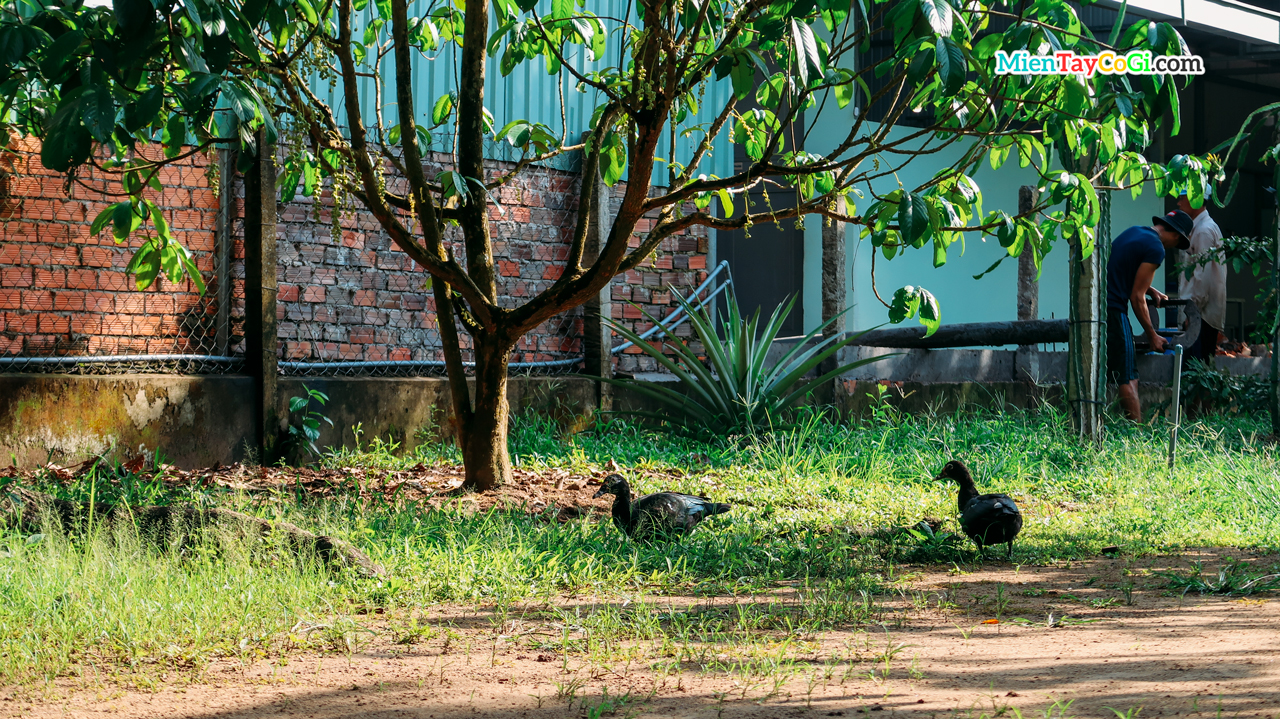 Going deep inside, there is also a Malaysian jackfruit orchard with dozens of trees. Each time it comes to the fruiting season, each fruit weighs 5-10kg and is almost 60-70cm long. A magnificent orchard makes everyone enjoy with every tree from 20-80 fruits. Or the durian orchard is full of fruits when it comes to April-May.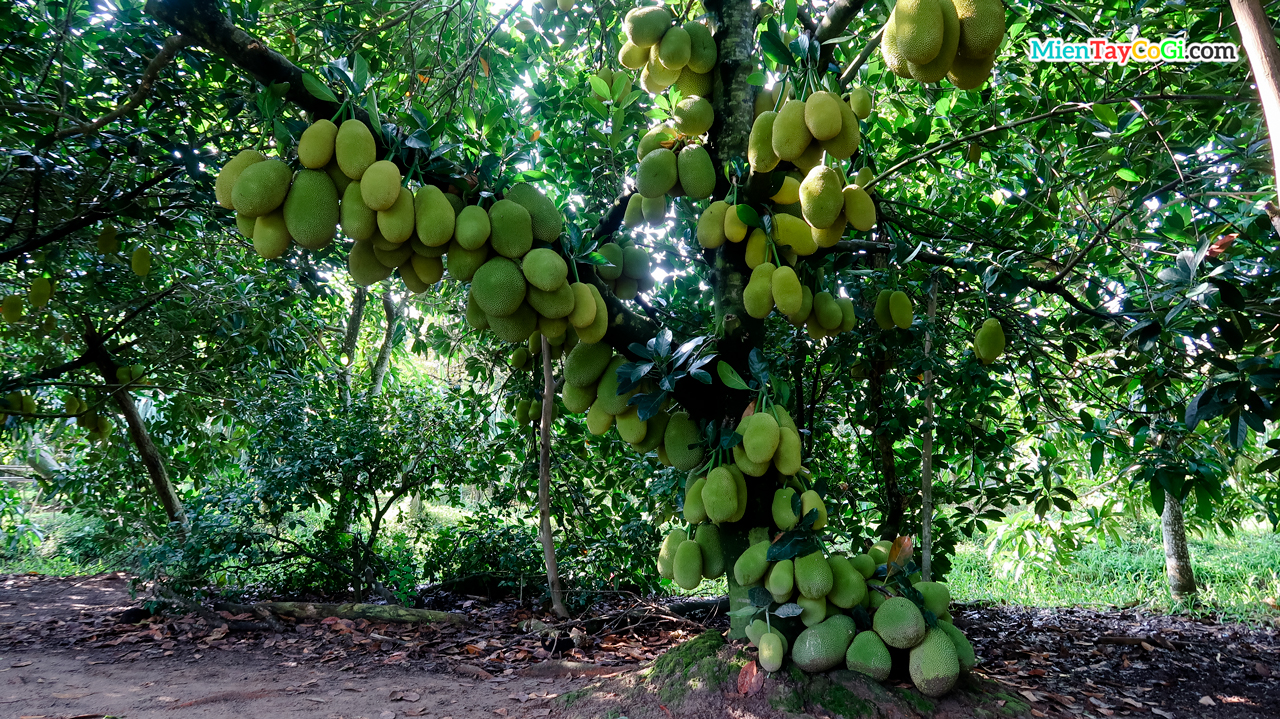 In addition, the last point also has a monkey bridge in the middle of the catfish pond. A poetic interesting setting in orchard sceneries. Surely everyone wants to check in once to show to friends when traveling to Can Tho.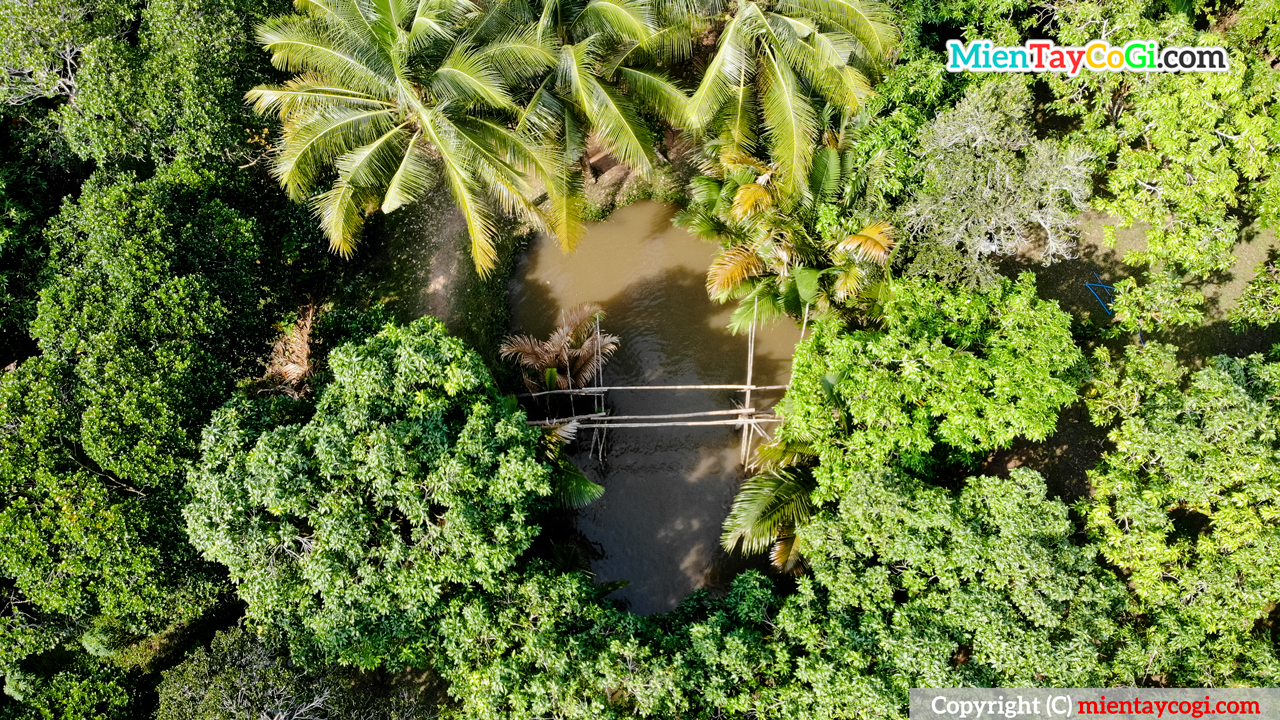 How to go to Ba Cong Can Tho fruit garden
We will have 2 ways to go to the orchard here: Waterways and roads.
Going with Cai Rang floating market
The orchard uncle Ba Cong Can Tho is located on a small canal. After visiting Cai Rang floating market by boat, you can move here by waterway. Quite convenient for those who visit for 4-5 hours with the route: Cai Rang Floating Market – Ba Cong Orchard House – Traditional Rice Noodle Workshop.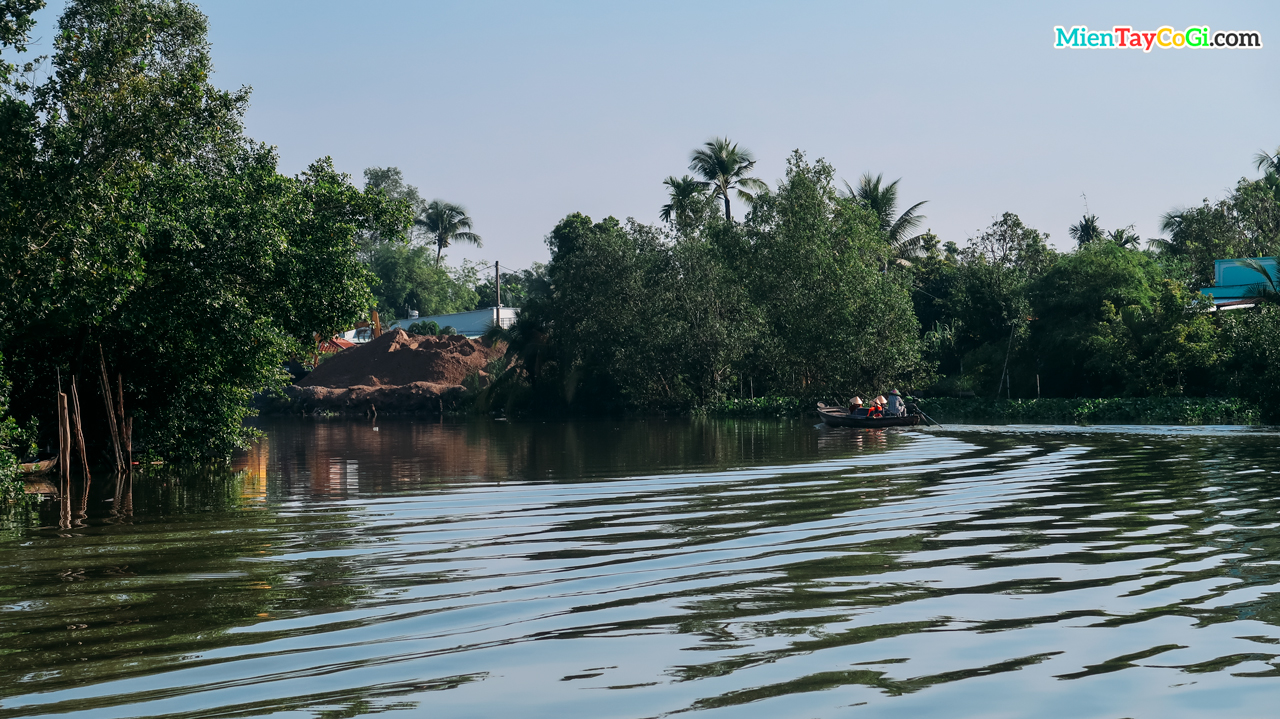 To go to Ba Cong house, you need to rent a boat to Cai Rang floating market with duration of 4-5 hours. However, you can register to join group tour with many people to be cheaper. The price of Cai Rang floating market tour in Can Tho group is usually about 200,000 VND – 250,000 VND / person.
Riding motorbike to Ba Cong orchard house
Also, if you just want to visit the orchard, you can move by road to here. You move through Rach Nho located in the middle of the road from Cai Rang floating market to Truc Lam Phuong Nam Zen Monastery and My Khanh tourist area. Refer to Google Maps for directions to Ba Cong orchard.
Address of the orchard of Ba Cong: Long Tuyen, Binh Thuy, Can Tho.
Guests review of Ba Cong Can Tho orchard
Thanh Tai evaluated 5/5: "The orchard is clean and beautiful, the fruit is not much due to the tourist orchard, not the productivity orchard. The pond is very big. Fruit is reasonably priced, very good service. Very fond of dining tables and chairs. There are many western tourists"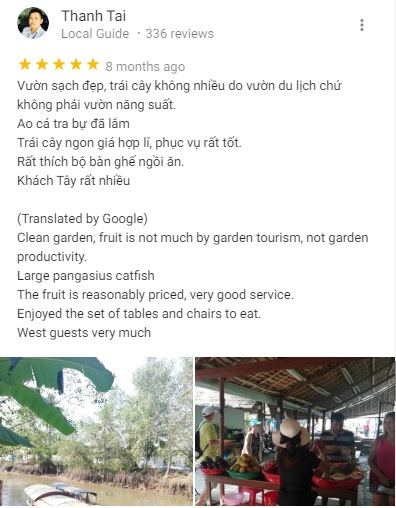 Make sure you take a look at: Can Tho Backpack Travel Guide (Vietnamese).