Dam Trau Beach is one of the most beautiful beaches in Con Dao. It's amazing natural landscape always makes anyone admire when they arrive. Dam Trau beach is nearly an indispensable tourist destination for tourists on Con Dao Island. Let's find out more about it with What's in Mekong Delta!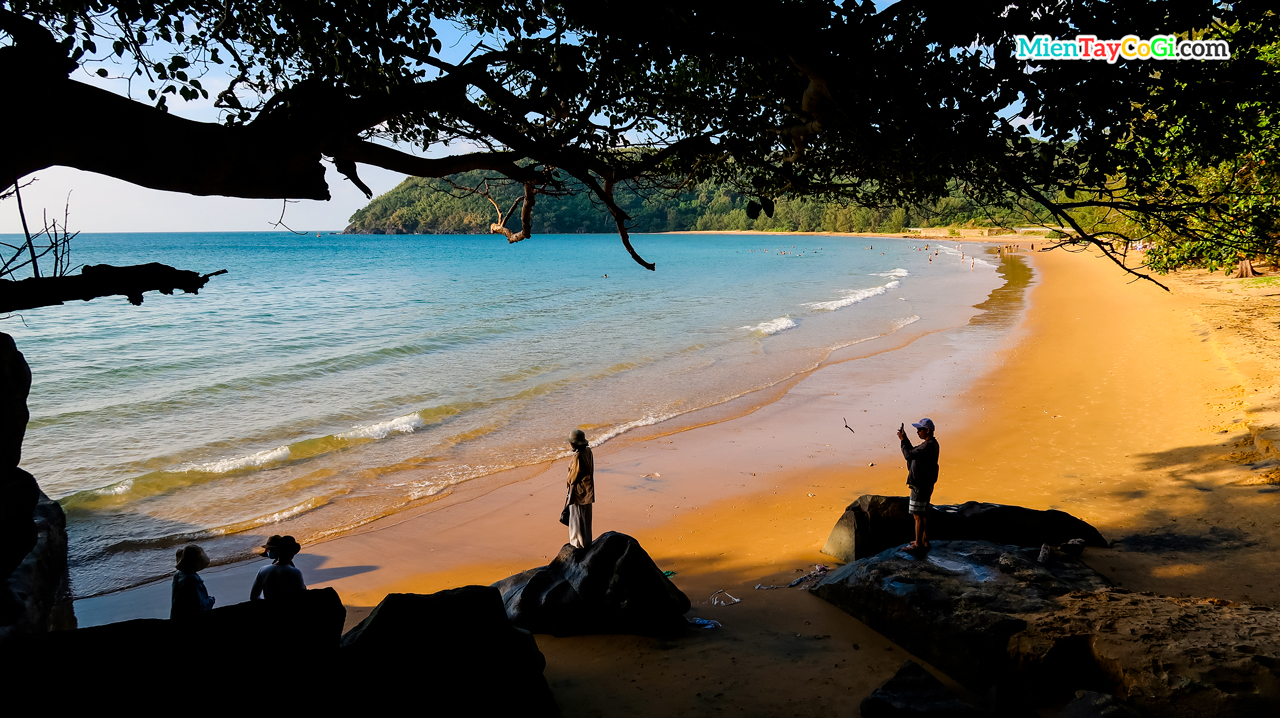 The most beautiful beach in Con Dao
When I arrived at Con Dao, when I asked from the Guides to the hotel owners. Everyone is recommending that Dam Trau beach is the most beautiful beach in Con Dao. Indeed I was quite surprised by the peaceful beauty when I first arrived.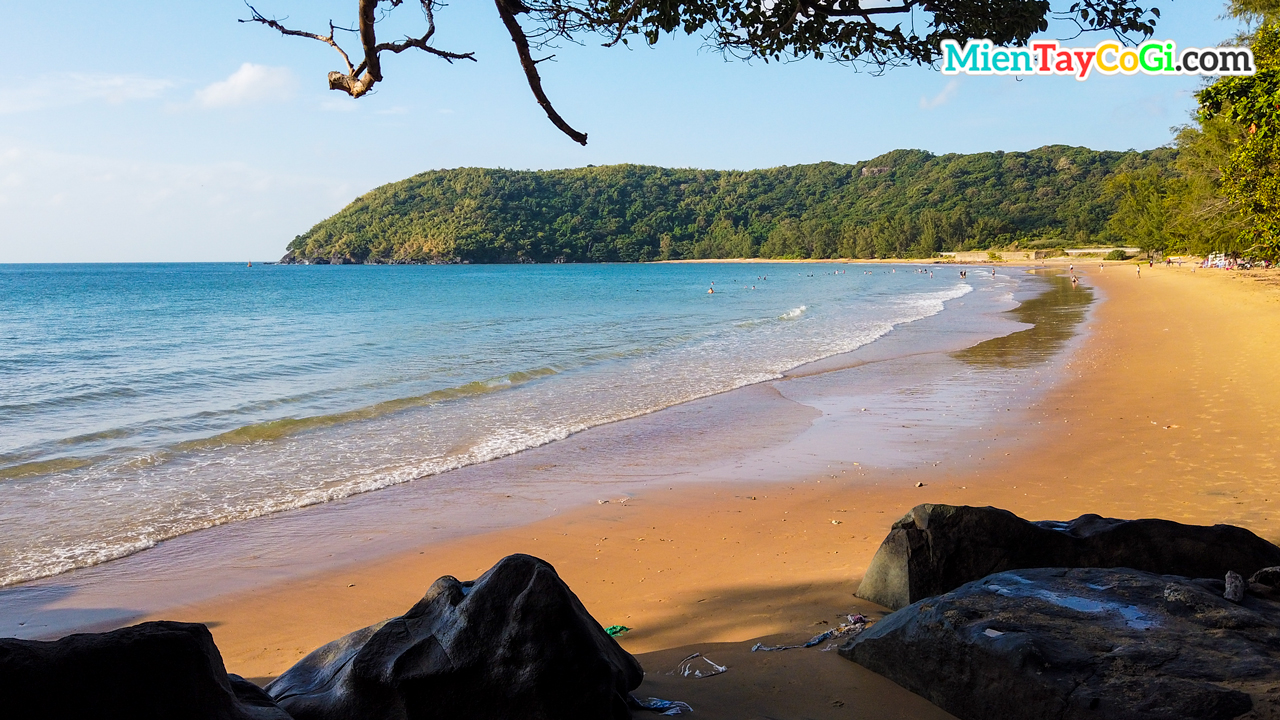 The scenery is picturesque. Surrounded by a C-shaped mountain pass, one side is a cliff and in the middle are rows of trees stretching out in shadow. The beach is smooth yellow sand and the beach is emerald green. Put your foot in the sand and gradually soak into the sea. The whole sky felt like bursting with cool sea water and peaceful winds.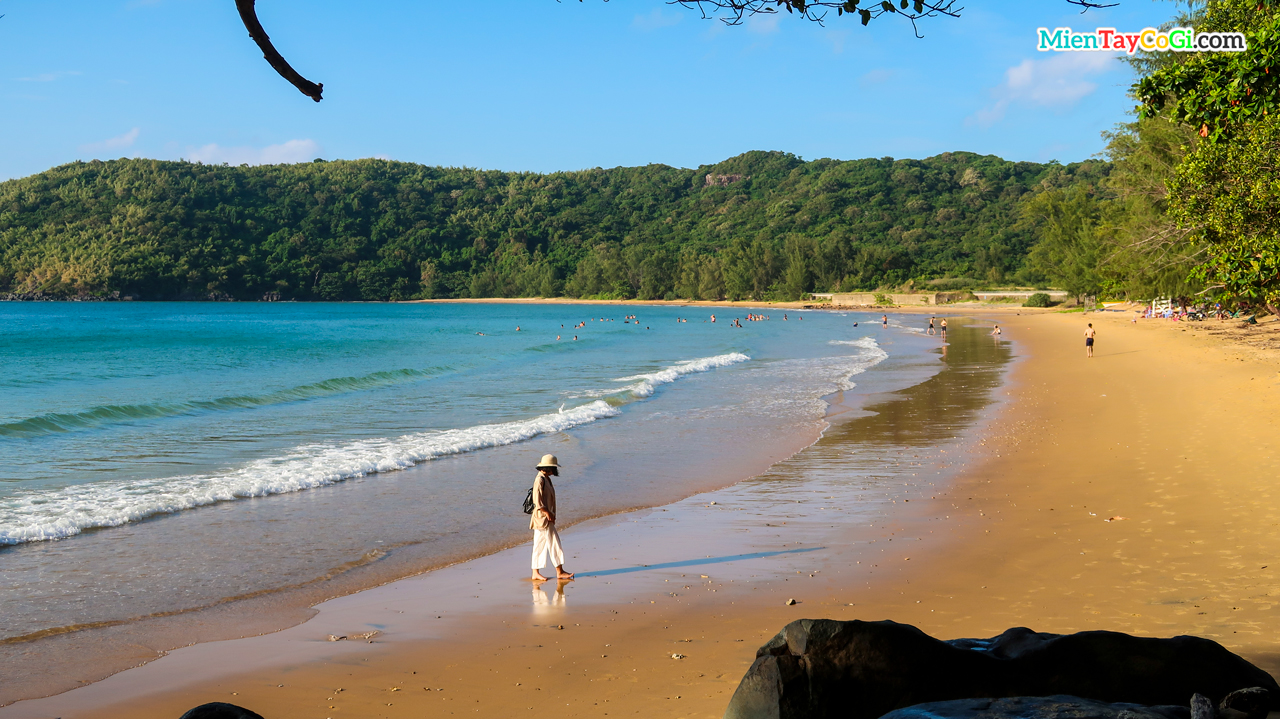 There are also quite a few reclining chairs or towels around the beach for you to lie on the beach. Seafood selling service is never lacking on beaches. Or simply go to the tofu burden to buy a cup of hot tofu to eat. The tofu here is really delicious. The aromatic fatty aroma is mixed with sugar water and the warm taste of ginger. The price is quite good with 15,000 VND / cup.
How to go Dam Trau beach bathing in Con Dao
The road to Dam Trau Con Dao is about 15km from the center of Con Dao. However, with the beautiful sea route, the distance is only a bit far, bringing great advantages. Coastal roads with sunshine and clear blue sea always attracts people's gaze so much.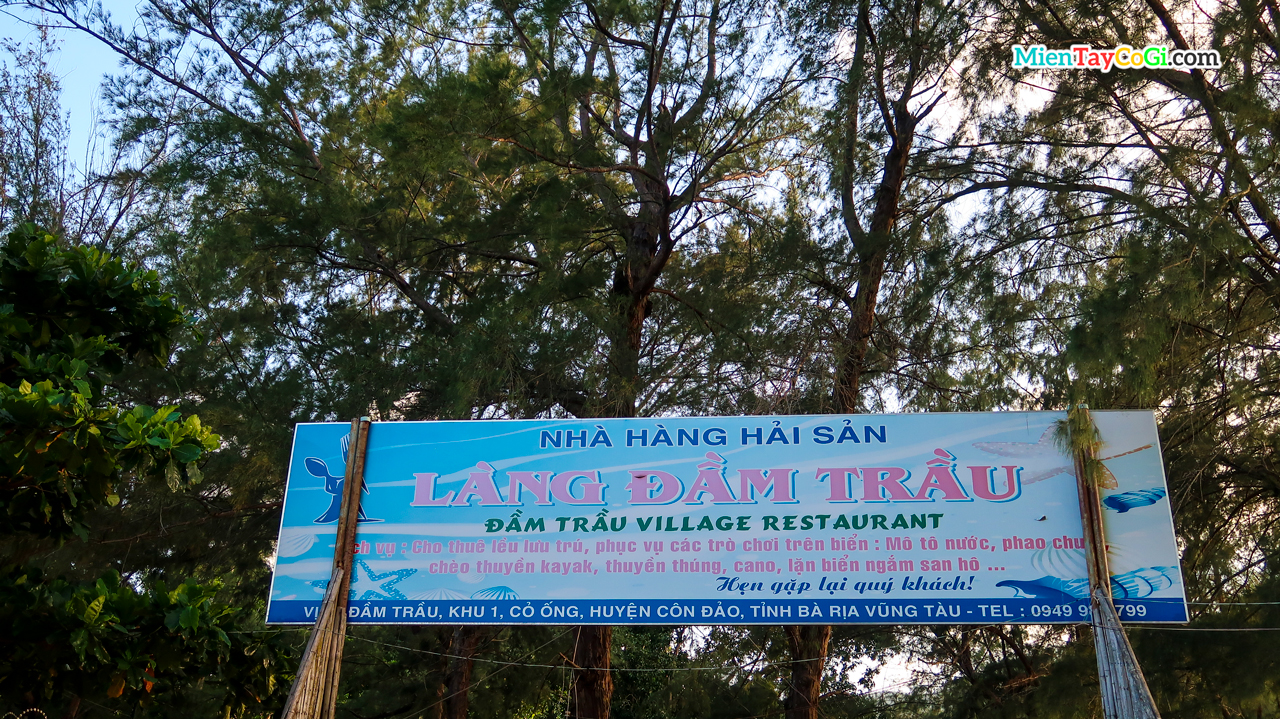 Dam Trau Beach is also quite close to Con Dao Airport and the Cai Prince Temple. Refer to Google Maps for road to Dam Trau beach.
Address: Dam Trau Beach, Con Dao, Ba Ria – Vung Tau, Vietnam.
The legend of Dam Trau beach
The ancient story tells of a love story of a boy named Cau and a girl named Trau. He accidentally saved her on a beach trip before the storm. The romance of love made the two passionated each other.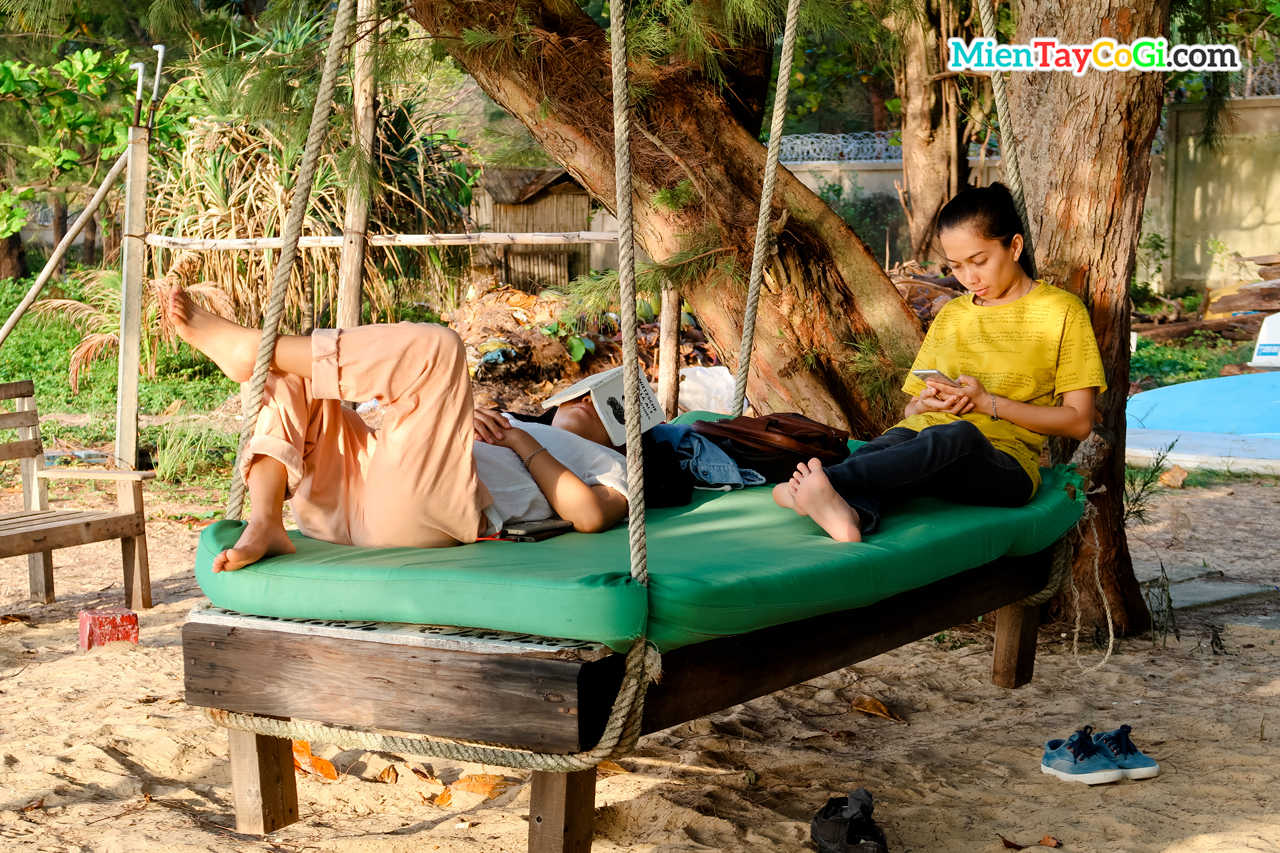 However, when he returned to tell his father to marry Trau, Cau realized a lightning truth. His father said that Trau was his other daughter. Too sadly in front of an unrequited love, the Trau guy quietly moved to another remote island to live. When he died, the place where his tomb sprouted red areca like the passionate love in youth.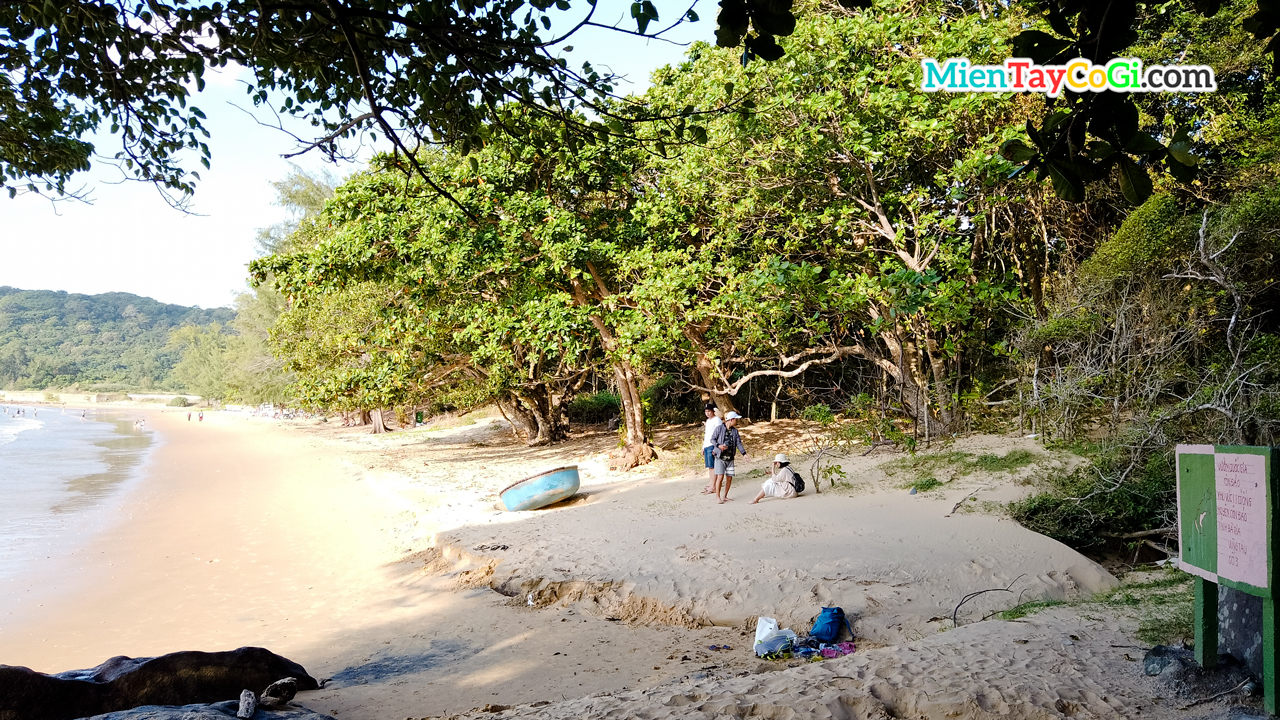 Nang Cau was left alone helpless without understanding why. She waited for Cau to come back in agony, utter despair. Then she plunged herself into the sea to suicide. Since then the place where she sowed herself is called Dam Trau beach.
Refer to other famous tourist destinations in Con Dao: