Kien An Cung Pagoda in Sa Dec, Dong Thap is a temple with nearly 100 years of history. It has bold Chinese architecture from Fujian emigrated. The unique feature is the architecture remains intact after nearly 100 years. There are also hexagrams, fortune telling and praying. This is also the place to take check-in photos of many young people when traveling to Dong Thap and Mekong Delta.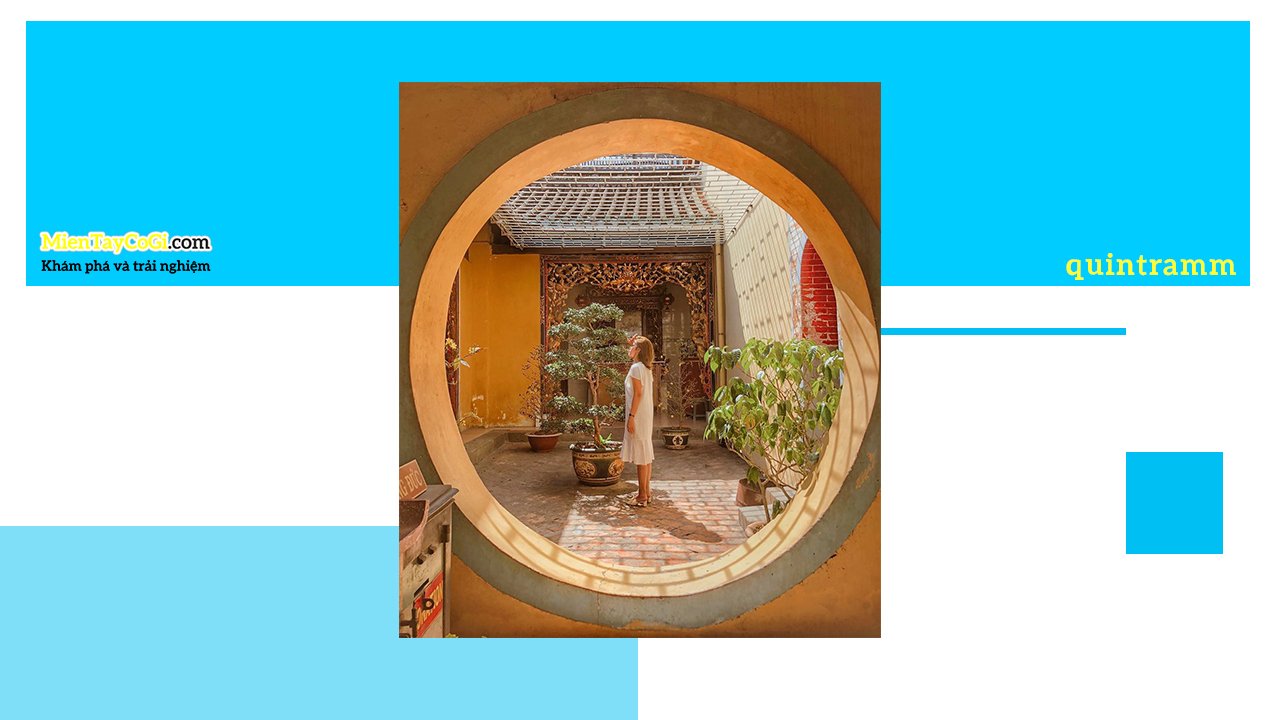 How to go Kien An Cung Dong Thap
Kien An Cung Pagoda is located in the center of Sa Dec city. It is located about 50km from Can Tho city, about 150km from Saigon. Interestingly, you only need to walk 5 minutes to the famous ancient house of Huynh Thuy Le ancient house and Sa Dec wholesale market. Refer to Google Maps for the route to Ong Quach Pagoda.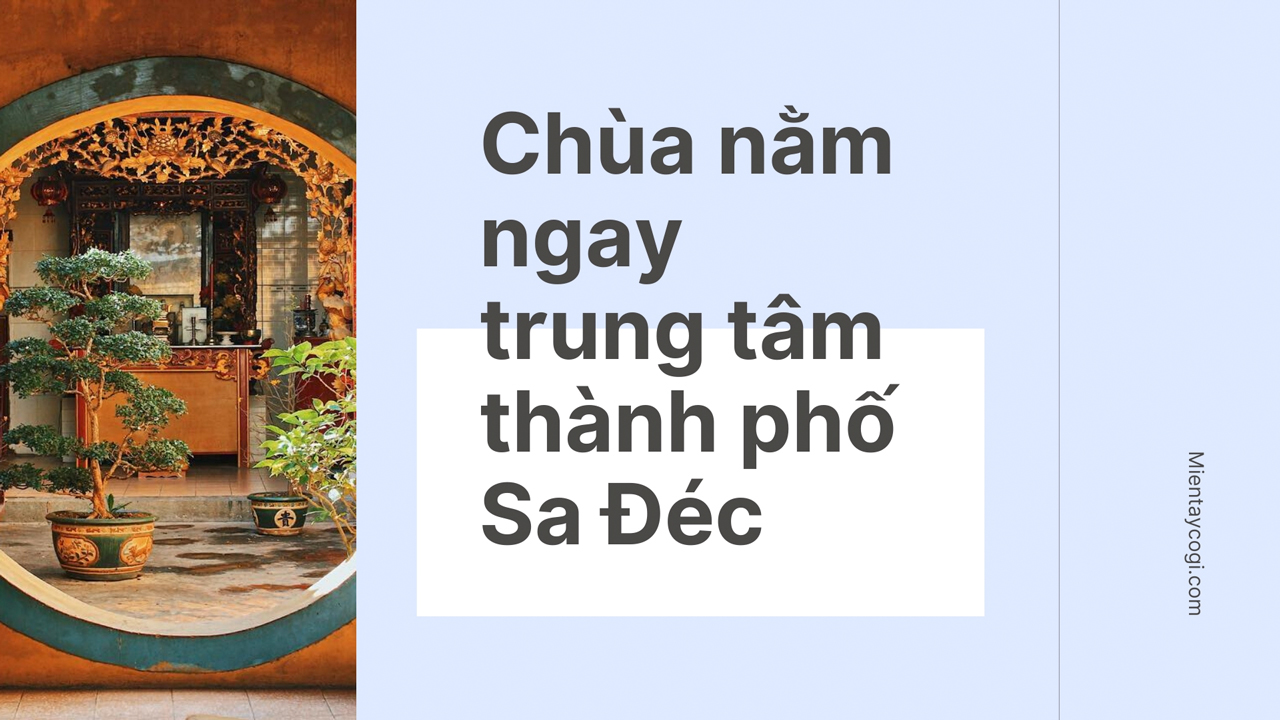 Opening hours: 6am – 12pm and 14:00 – 18:00 PM (Lunch break pagoda will close).
Address: Tran Hung Dao Street, Ward 1, Sa Dec, Dong Thap.
Architecture of Kien An Cung Pagoda
Kien An Cung Pagoda (Also known as Ong Quach pagoda) is imbued with the architecture of Fujian people in China. This is a culture formed from the migration of Chinese people to Vietnam since the early 20th century. The architecture of the pagoda is in the form of Cong (工).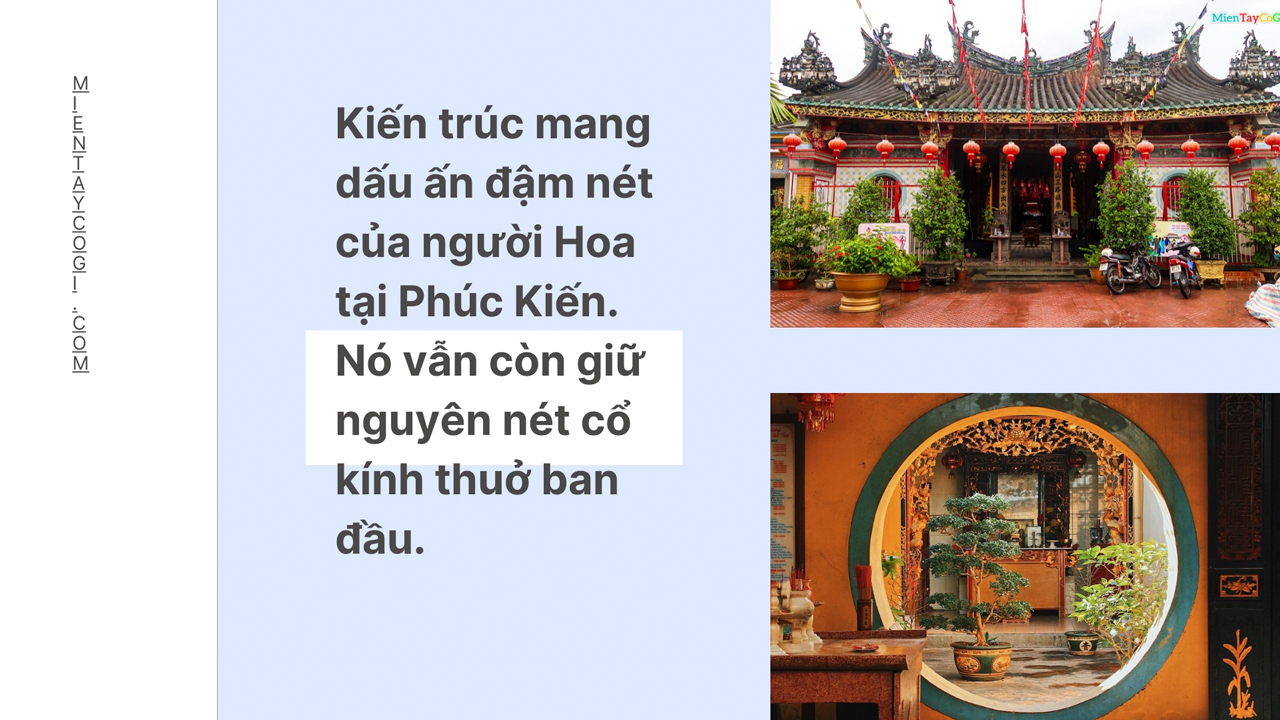 The temple has 3 main compartments:
East hall.
West hall.
Main hall.
The temple is adjacent to the main road and has a long stone fence with one main gate and one secondary gate. Walking with the main architecture of the temple you will see the main architecture and two auxiliary buildings on both sides. Yin-yang tile roof with 3 ripples. On the top of the tile are the dragon shaped soaring. In front of the tile, there is a model of 4 big palaces and 2 more palaces (hidden) depicting the characters: Journey to the West, Three Kingdoms, etc. If you pay close attention, you will see the roof of the tile. forming the word peace is the five elements.
In front of the main gate are 2 stone unicorns, 2 Gods of Good Evil statues and 2 large diaphrages. Above is a large Chinese alphabet. Go inside the main hall to see many incense sticks. The main temple is worshiping Quang Trach Ton Vuong, Thanh Thuy the Founder and Bao Sanh the Great. The two sides of the main hall are the Dong Lan and Tay Lan houses worshiping a number of gods such as Quan Thanh Quan, Buddha Guan Yin, etc.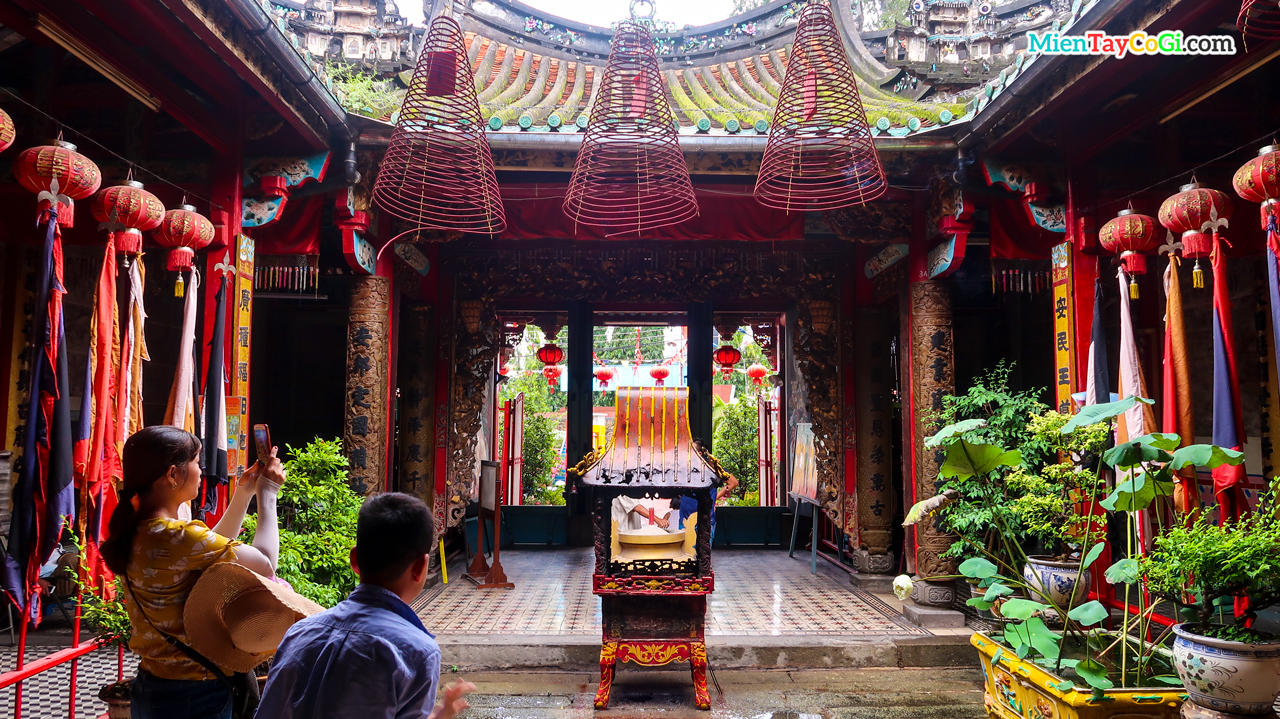 In the middle of the temple is a sky well. During the day the light shines on the temple. The architecture here is almost like many other pagodas.
The unique architectural feature is that all are preserved after 3 times of remodeling. Most of the important items here are brought from China. Architectural features are also the effort of many skilled craftsmen.
History of Kien An Cung Pagoda
Kien An Cung Sa Dec Temple is a temple built by Chinese immigrants in Fujian. At that time many Han people were dissatisfied with the Manchu court, but because of their weakness, they had to emigrate to another country. The Hoa pagoda stretches everywhere as both a place of worship and a gathering place of compatriots in need. That's why sometimes you will see architectural similarities throughout Ong Pagoda across the country.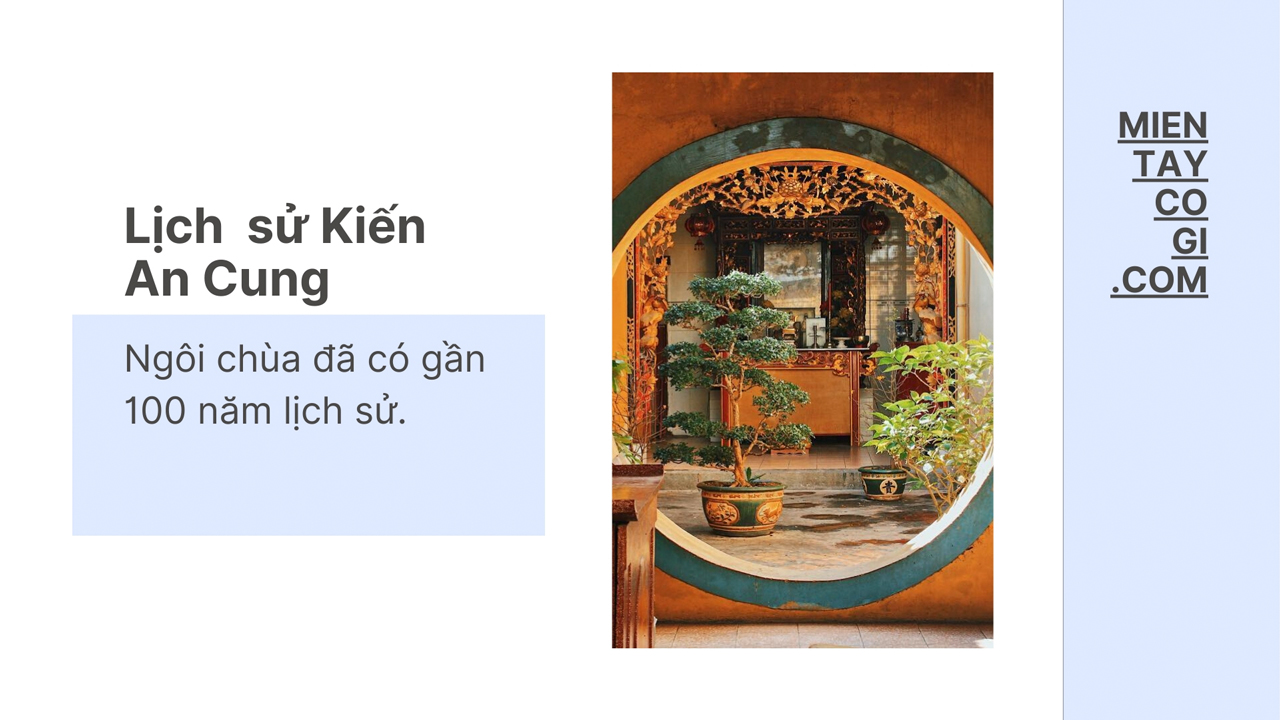 In 1924, the pagoda was started to be built by a flower named Huynh Thuan, who called for donation.
In 1927, the temple was inaugurated.
On April 27, 1994, the pagoda was recognized as a national cultural and historical monument.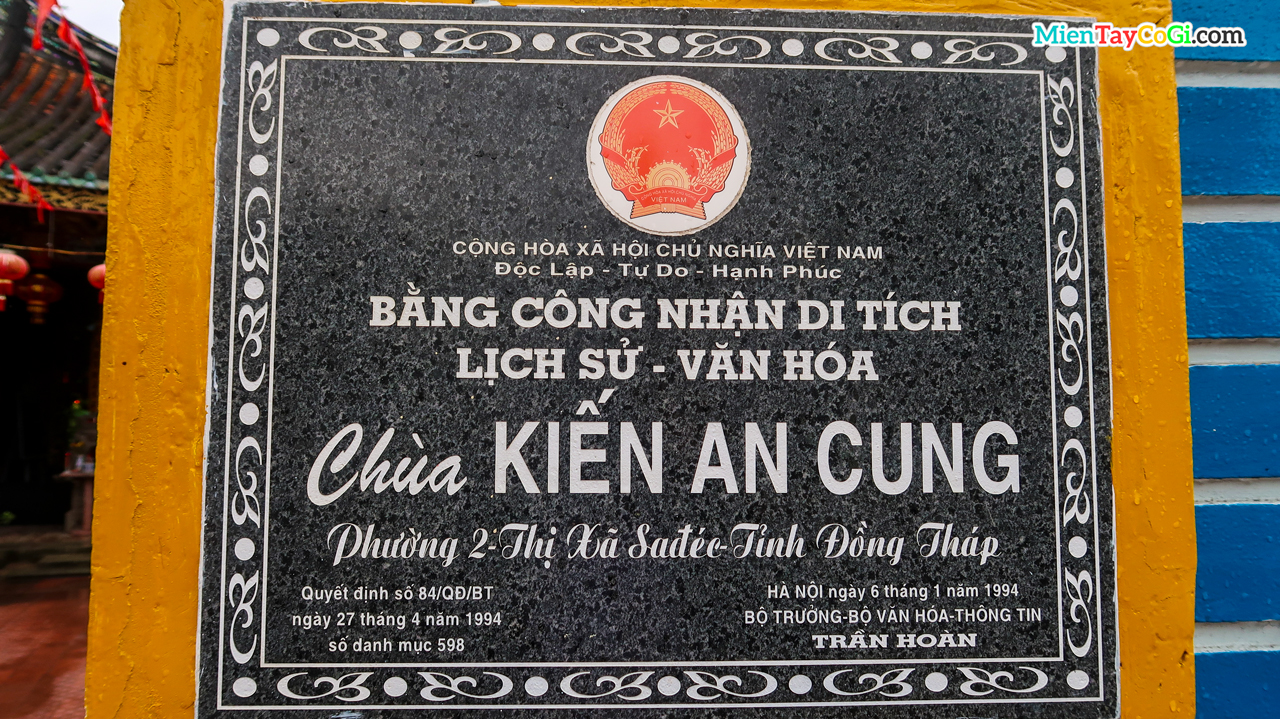 Festival at Ong Kien An Cung Pagoda
Kien An Pagoda Dong Thap Temple organizes two big festivals to worship Mr. Quach: February 22 in the lunar calendar (Birthday) and August 22 in the lunar calendar (the day of enlightenment). Every 3 years, a large servant will be held to pray for peace and happiness.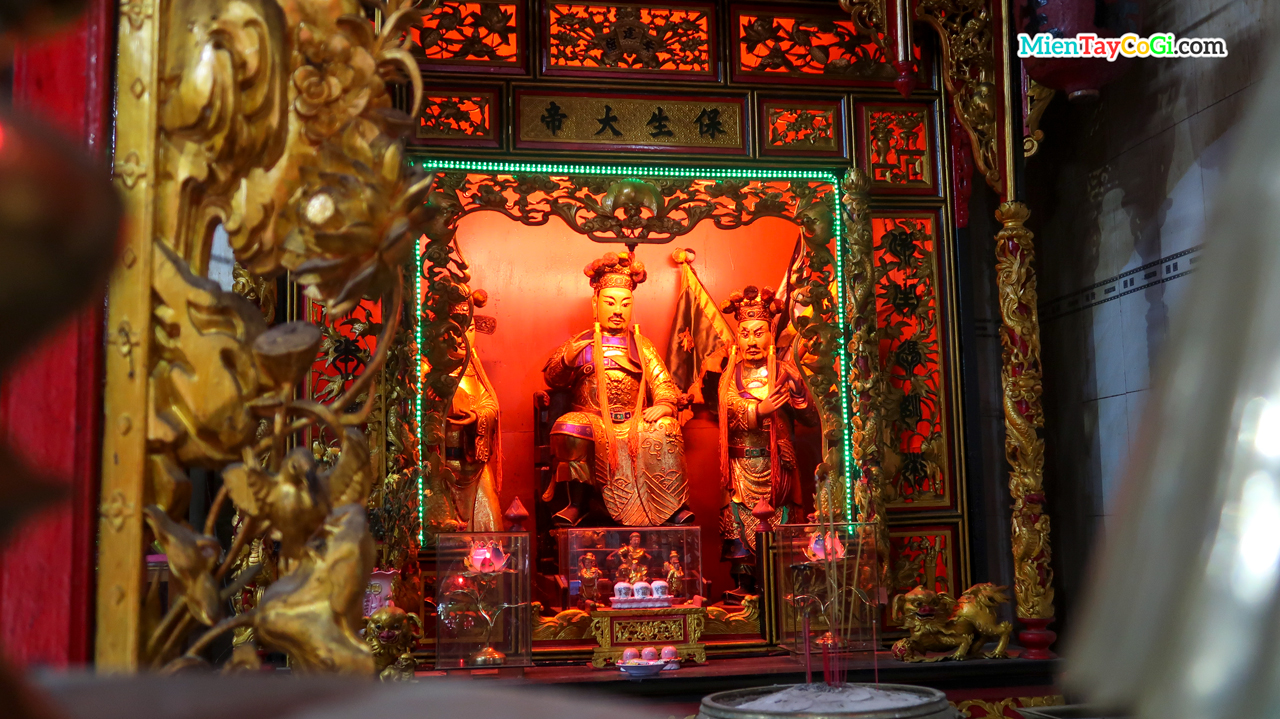 Why is Kien An Cung Pagoda called Ong Quach pagoda?
To explain the folk name is Mr. Guo is also quite simple. Previously most people called Hoa pagoda Gou pagoda. Simply because the Chinese often worship the gods, they are big ears with big beards (For example, Thanh De Quan Emperor). And the pagoda in Sa Dec Kien An Cung worshiped Quang Trach Ton Vuong. So people often call Ong Quach pagoda.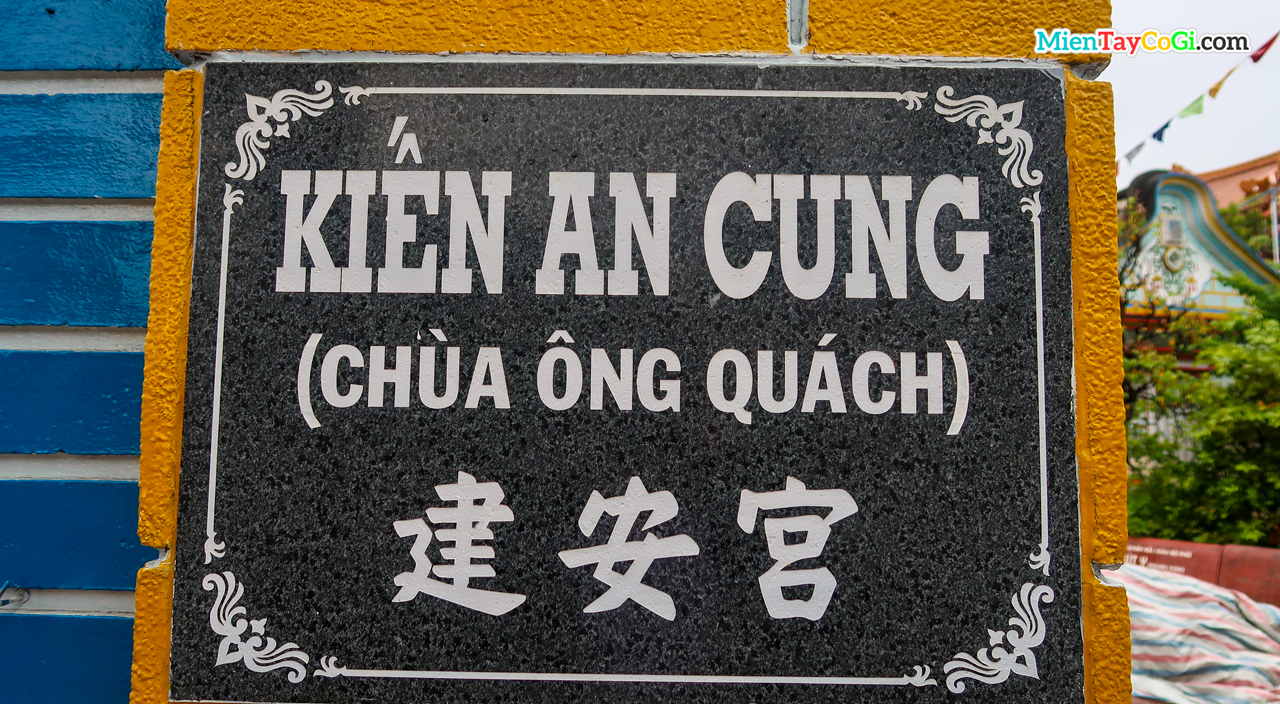 Interesting thing: Chinese people have many backgrounds and worship different gods. The Tieu people worshiped Bon, the Guangdong worshiped Quan Thanh De, the Fujian worshiped Mr. Guo in the main shrine.
Ticket price Kien An Cung
Ticket price for Kien An Cung Pagoda in 2020 is free. You can easily come here to visit (But taking lots of photos can be scolded).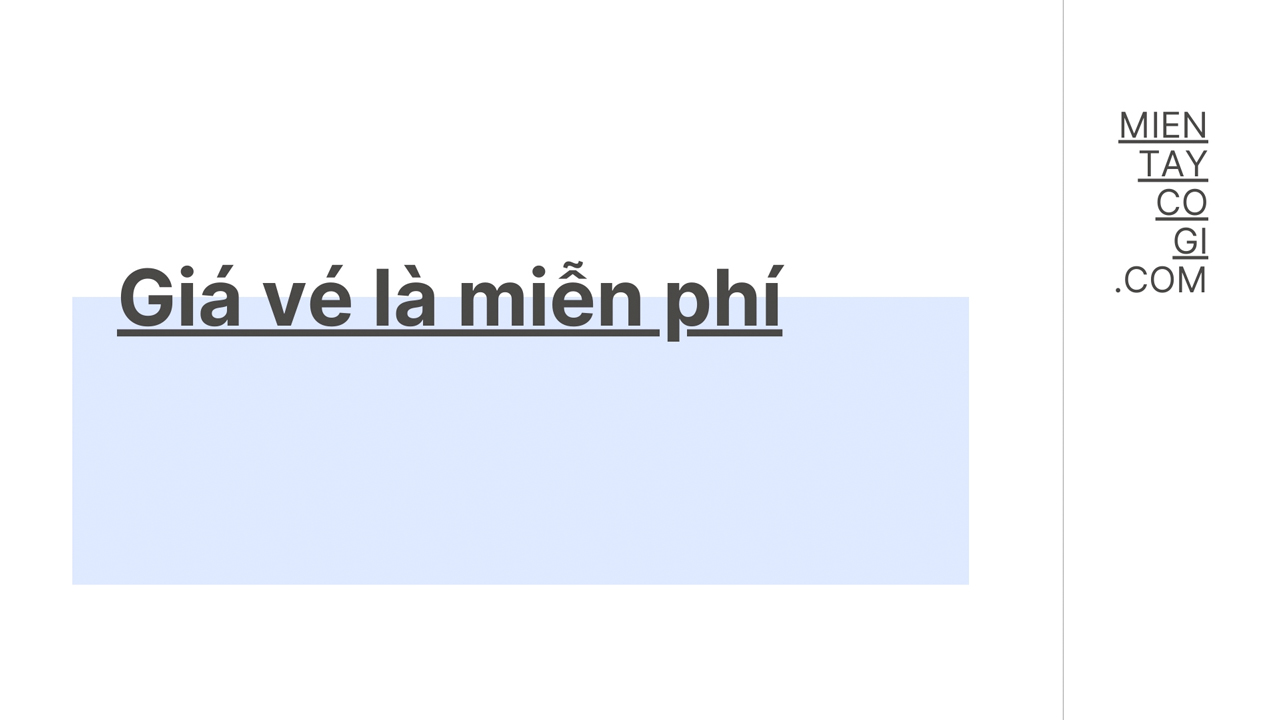 Tourists' review about Kien An Cung
Hien Nguyen Van evaluated 4/5: "An Kien Pagoda (also known as Ong Pagoda) is a place where the soul of Hoa Dec people is a sanctuary, not only for Chinese but also for Vietnamese in Sadec. often come to worship on Tet occasions or on worshiping days".
Pham Duy Anh assessed 4/5: "I am atheist. But love places like this ancient architecture. For a very nostalgic feeling. Unlike other temples, it's a very old feeling here!".

Refer to other Dong Thap tourist attractions: