Muoi Cuong Cocoa farm is a place to visit and learn how to make traditional chocolate in Can Tho, a 60-year-old cocoa farm. The farm space is quite green. You can also enjoy chocolate and learn about the traditional recipe from cocoa beans. Ancient tools will surely make you curious.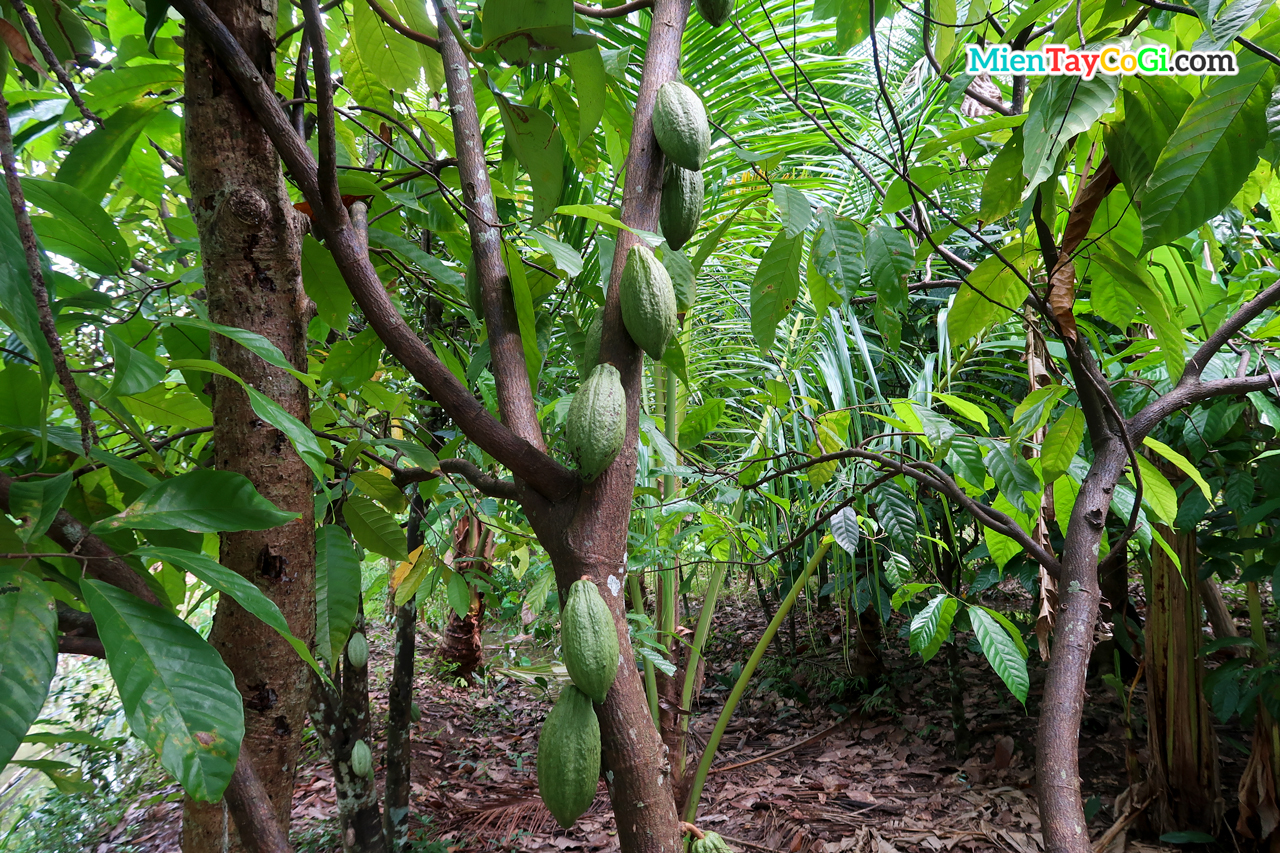 Road to Muoi Cuong Cocoa Farm
Cocoa farm is located about 10km from the center of Can Tho city. The road to Muoi Cuong cocoa farm is also quite easy to go, you just need to follow Nguyen Van Cu street to the My Khanh resort and Truc Lam Phuong Nam Zen. It is located on the same road as Ong De Tourist Area, Chin Hong Fruit Garden. Refer to Google Maps Cocoa Park in Muoi Cuong Can Tho.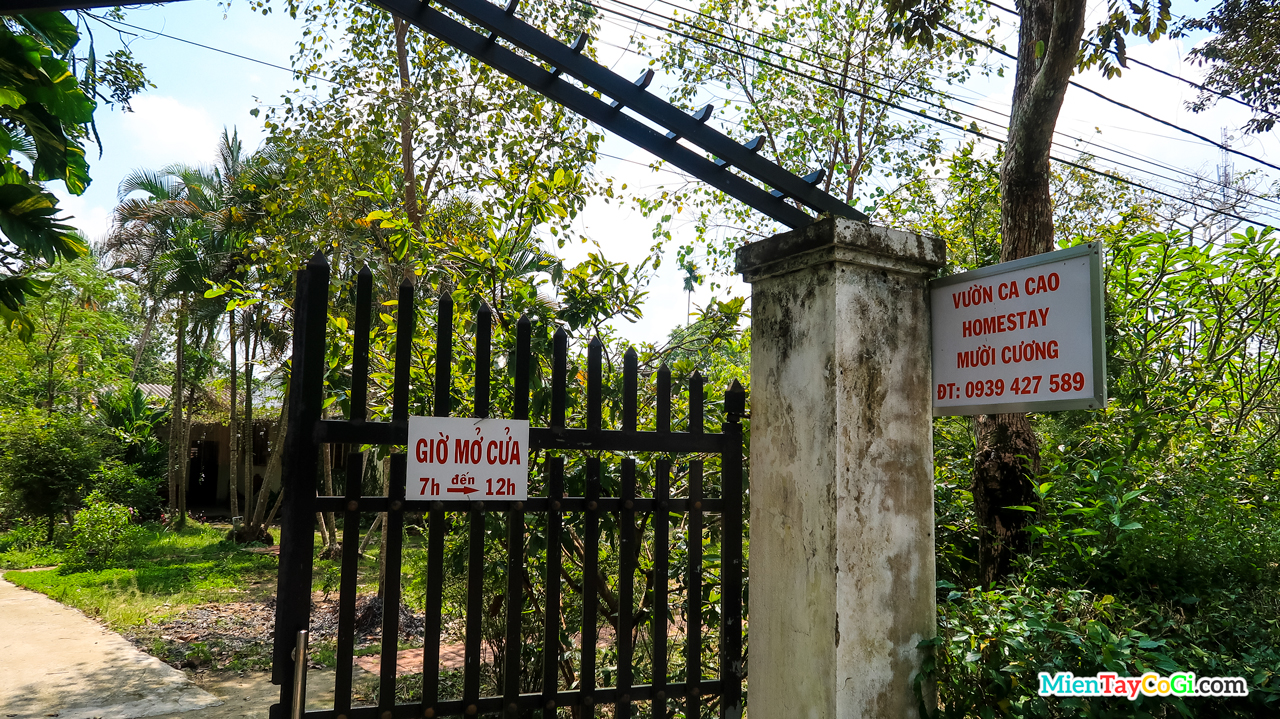 Opening hours: 7:00 – 12:00.
Phone number: 0939427589.
Address: My Khanh, Phong Dien, Can Tho, Vietnam.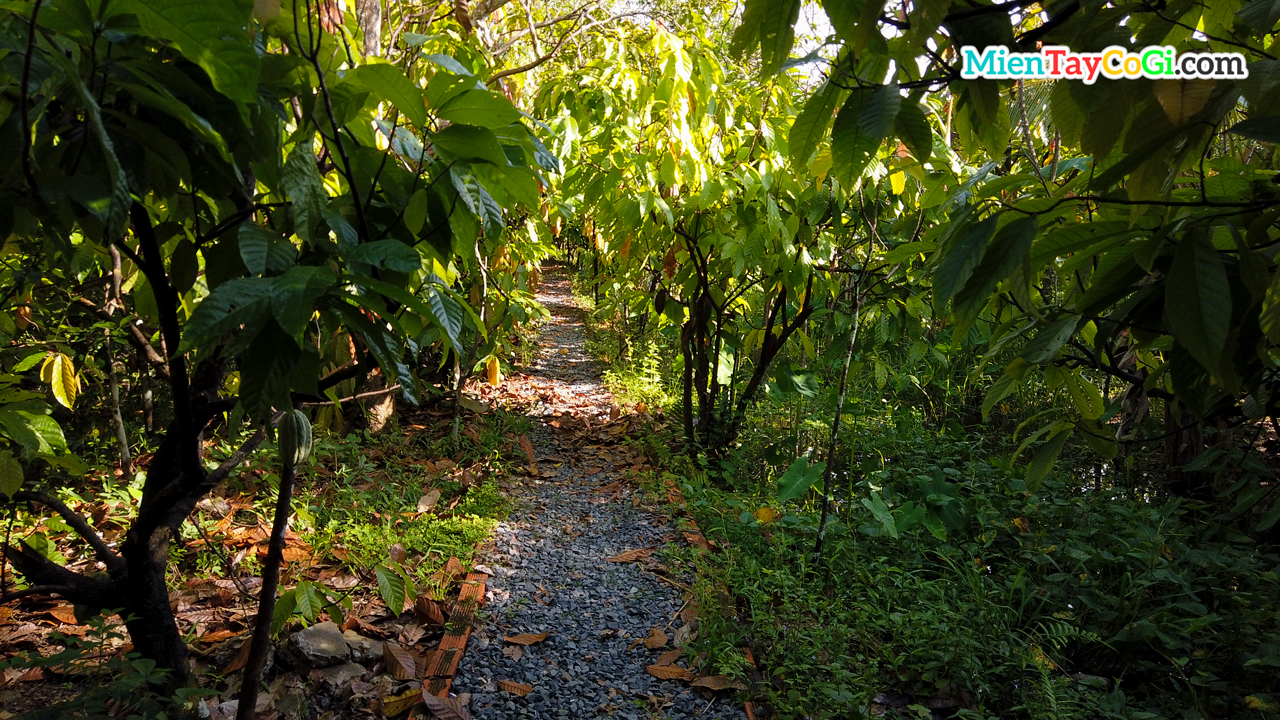 Ticket price
Ticket price to visit Muoi Cuong cocoa farm in Can Tho: 50,000 VND. This includes visiting the cocoa farm, drinking cocoa, enjoying a chocolate sample and learning about the process of making cocoa.
Discover the most famous tourist destination in Can Tho: The experience of Cai Rang floating market.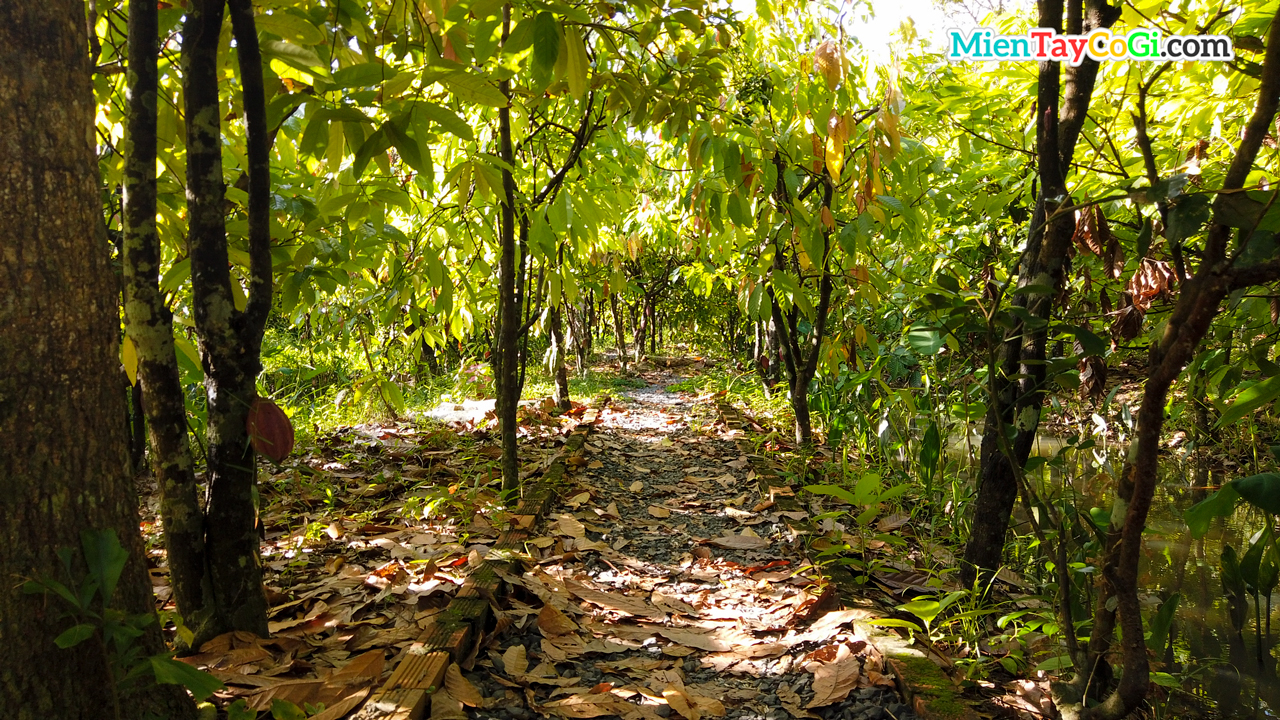 What's in Can Tho cocoa farm?
Coming to Muoi Cuong cocoa farm in Can Tho, you will visit the cocoa farm with many perennial trees covered with shade. Also explore the traditional making and enjoying chocolate is also an interesting thing. Especially, here is a homestay for those who like to enjoy the farm space.
Visit the cocoa farm
Cocoa farm covers an area of 1.2 ha. This is one of the first cocoa farms in the West and also in Vietnam. Currently the cocoa trees in the farm are grown by biotechnology. Mr. Muoi Cuong very limited use of fertilizers or pesticides for farm. Inside there are also intercropping a few fruit trees.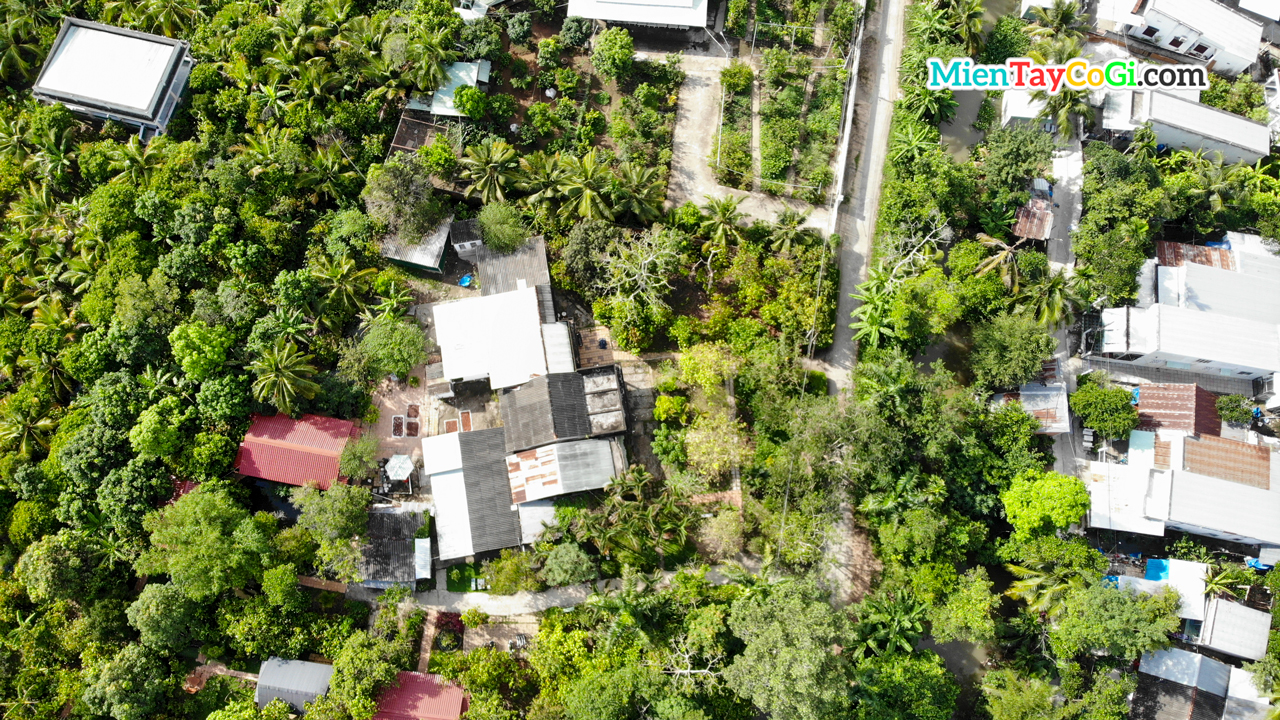 In the farm you will find quite interesting with the colorful fruits on the tree. There are small, large and different fruits. The color is also quite diverse depending on the ripeness of the fruit. From brown, yellow to even green.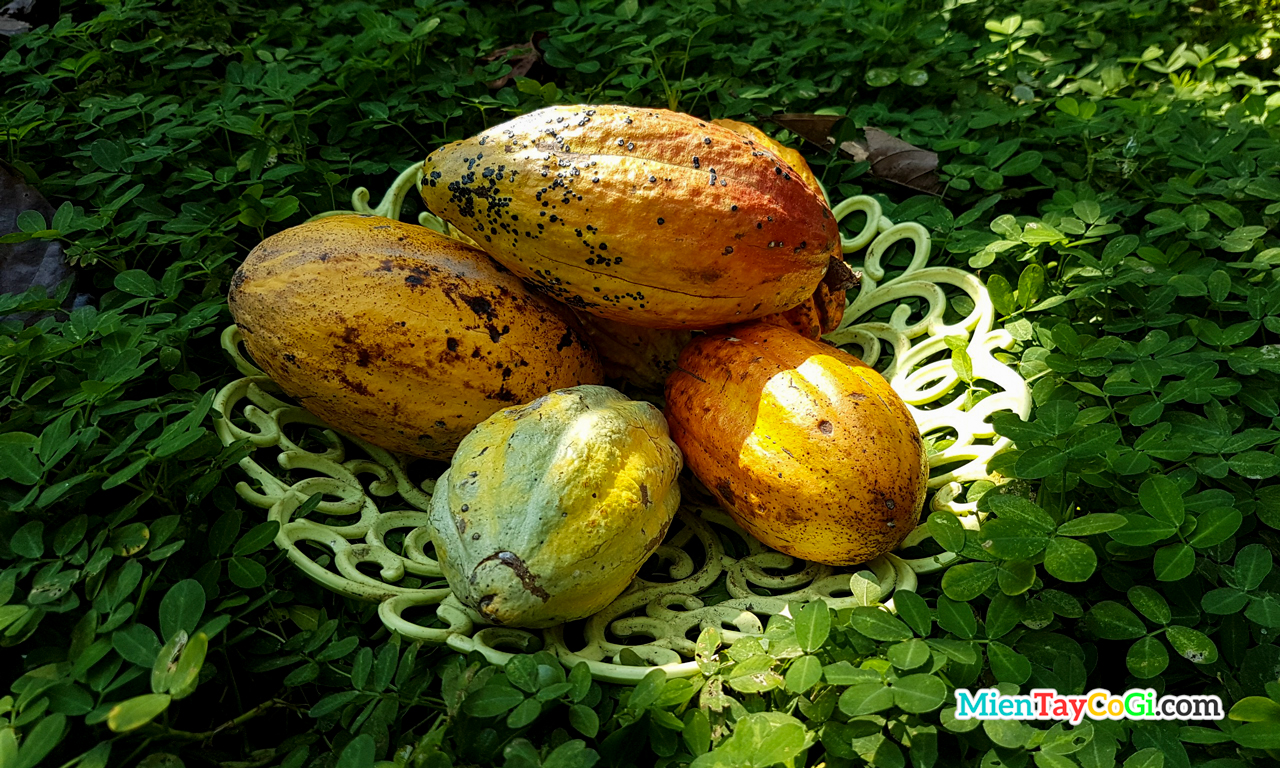 Introduced stages of processing cocoa into chocolate
Processing cacao tree from chocolate has to go through many stages. Cocoa pods, when picked, will be fermented. Then go through many processes of roasting and processing. They will be different from raw cocoa, cocoa powder to those that can make lotion.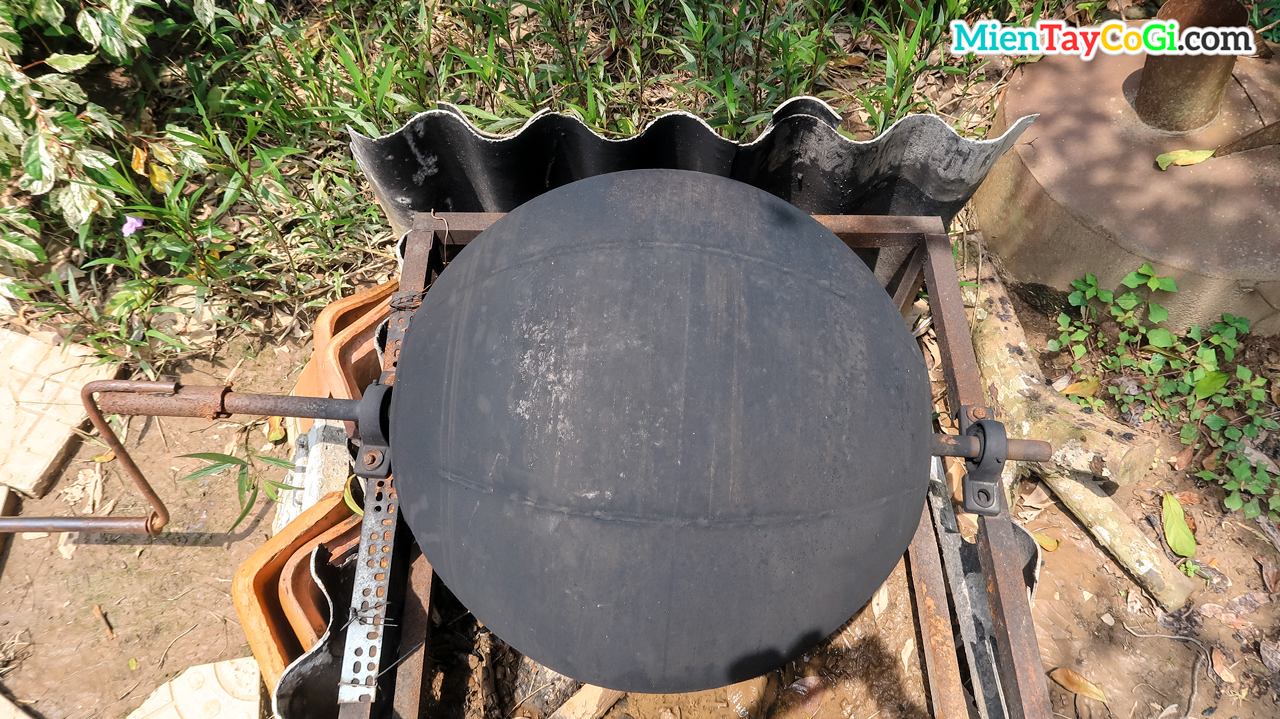 The special thing is that at Muoi Cuong Can Tho cocoa farm completely uses traditional techniques to make chocolate. They used the early machines Cargill introduced. Great traditional ways to admire and visit learning.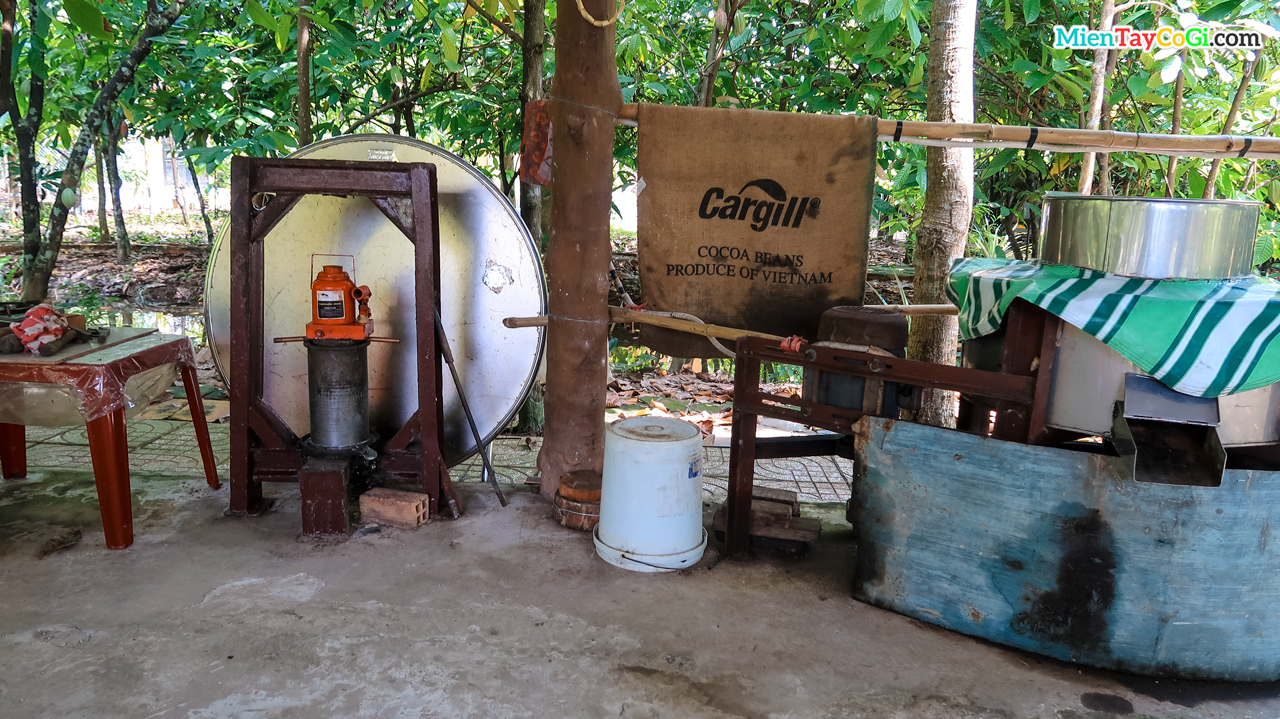 Note: Mr. Muoi Cuong's health is no longer good and the processing of chocolate is not every day. Paying the entrance fee of VND 50,000 does not include having to explain and make chocolate for you to see. Sometimes luckily you will come at the right time to visit. As for the normal times, you are only explained and introduced only.
History of Muoi Cuong cocoa farm
This cocoa farm has been since 1960. Initially, his father Muoi Cuong brought back 100 varieties of cocoa pods for growing. In the first days, the farm planted 300 trees. It takes 2 to 2.5 years for the first harvest to grow from seed to fruit.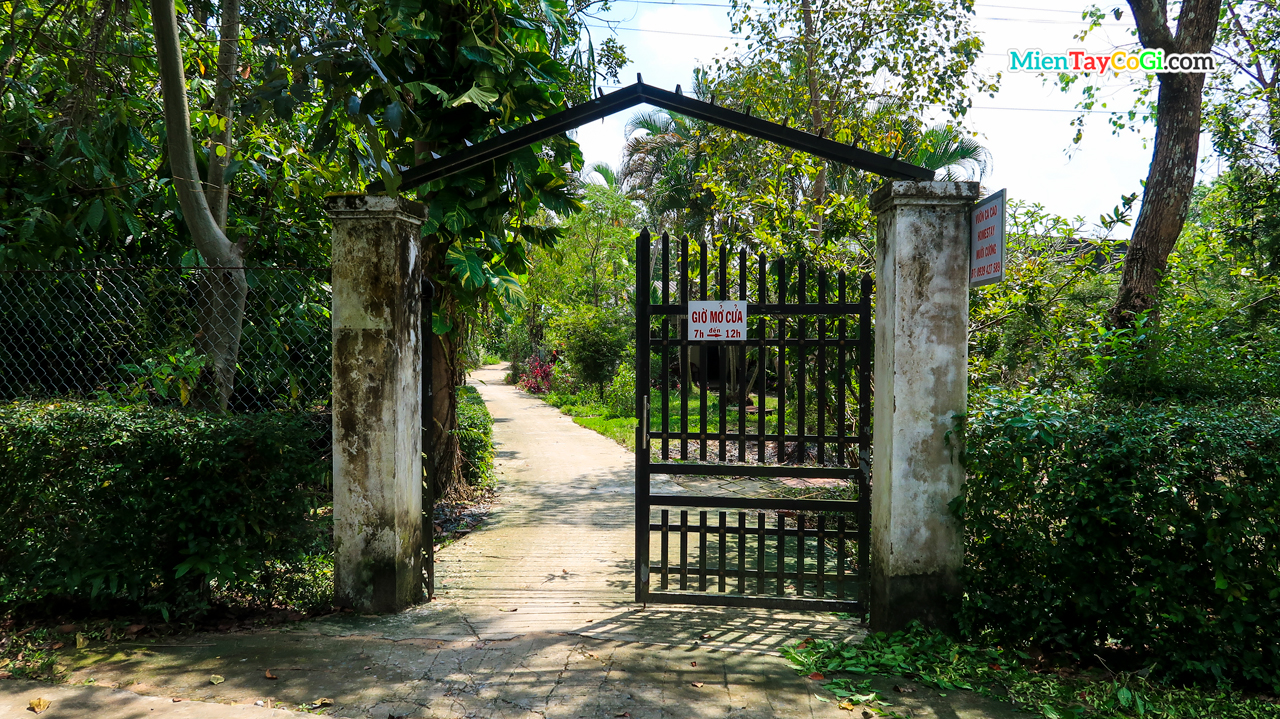 At that time, Mr. Muang Cuong's family mainly used fresh cocoa fruit to mix with drinking water selling for pupils near his house and the market. Later, he found books on techniques for handling cocoa pods, processed them into chocolate, etc.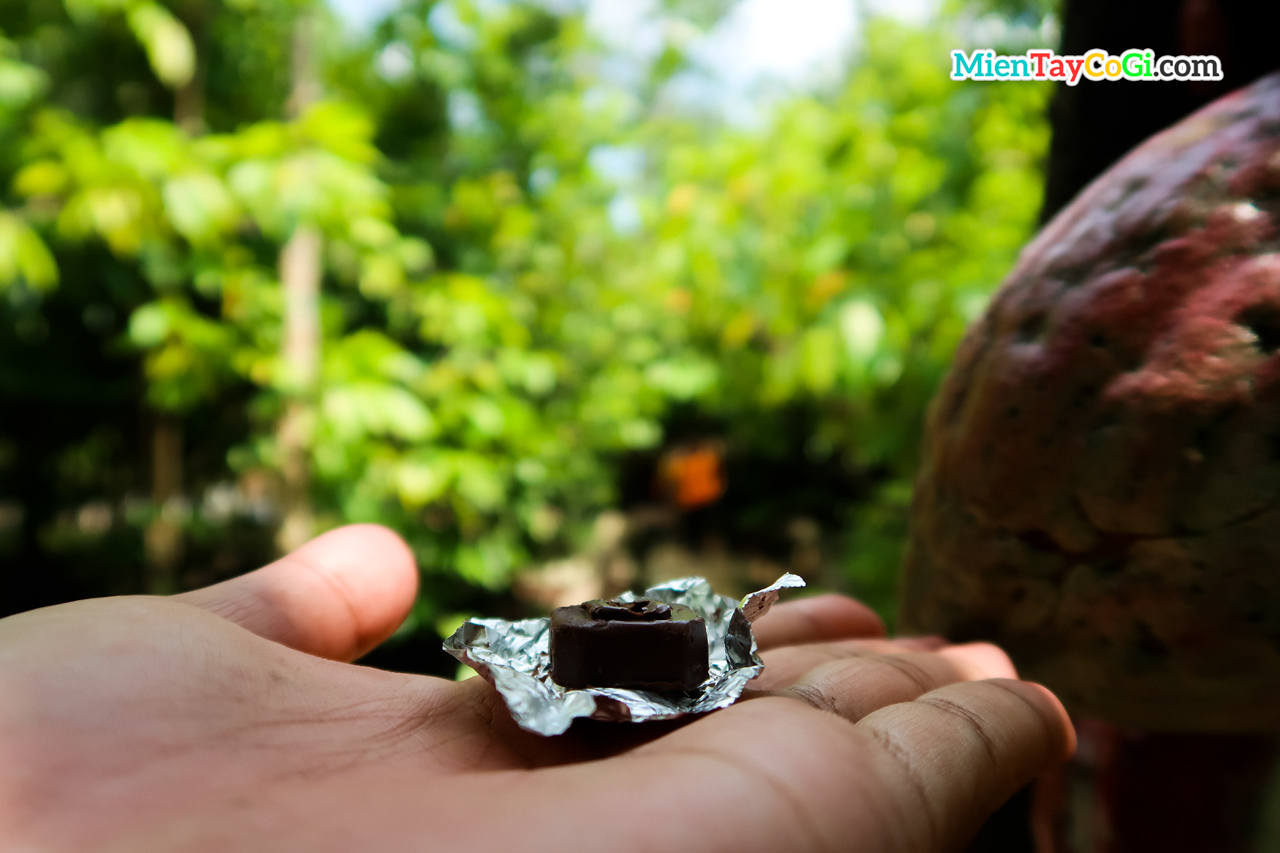 Cargill later expanded the planting and technology transfer to farmers in Vietnam. Then they buy and bring to Europe for producing chocolate. At that time, Mr. Muoi Cuong also bought more tools to make chocolate from cocoa trees.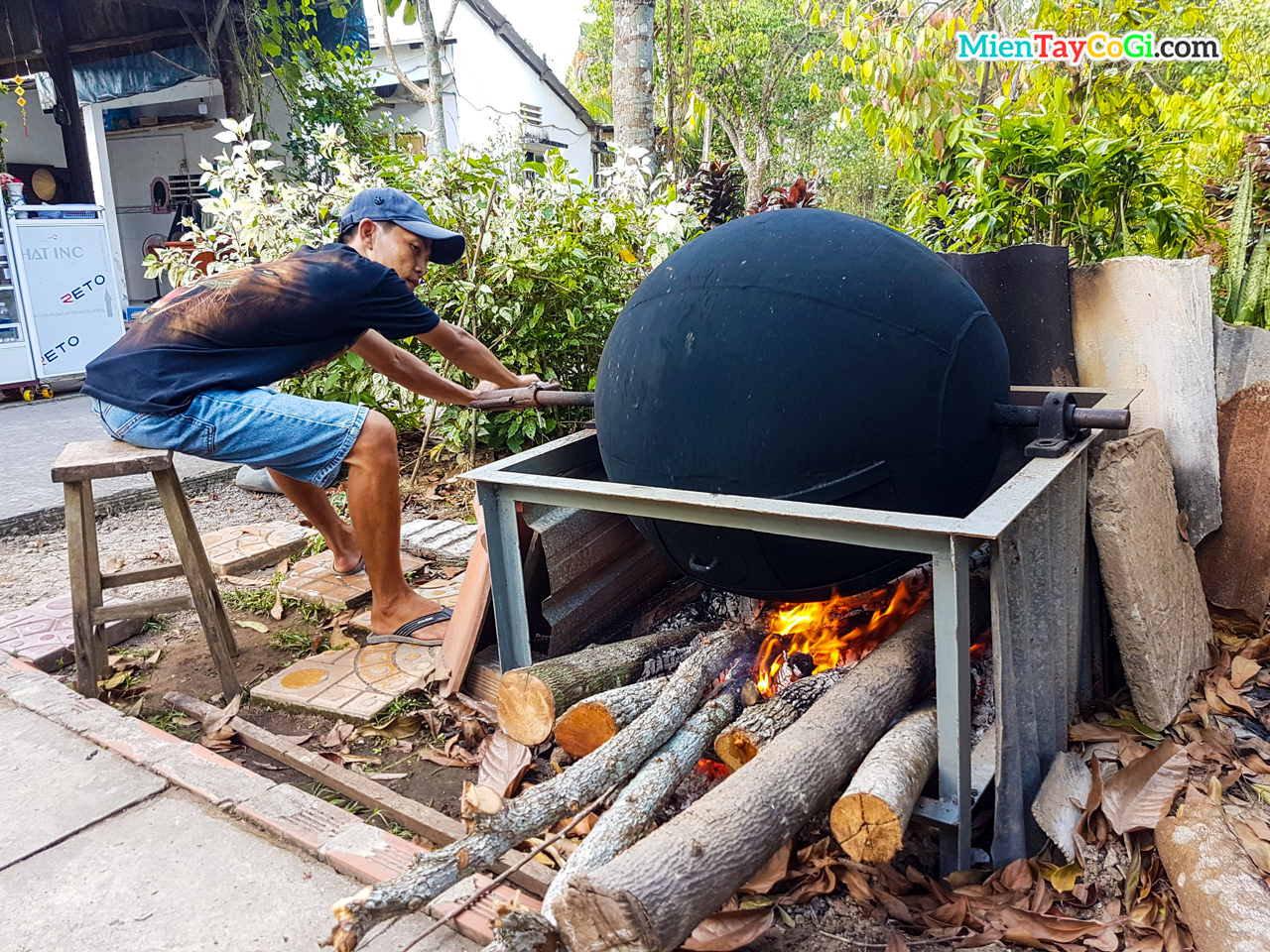 Currently, the farms in Muoi Cuong use bio-planting rather than chemical fertilizers or pesticides. He used weaver ants as natural enemies to treat insects.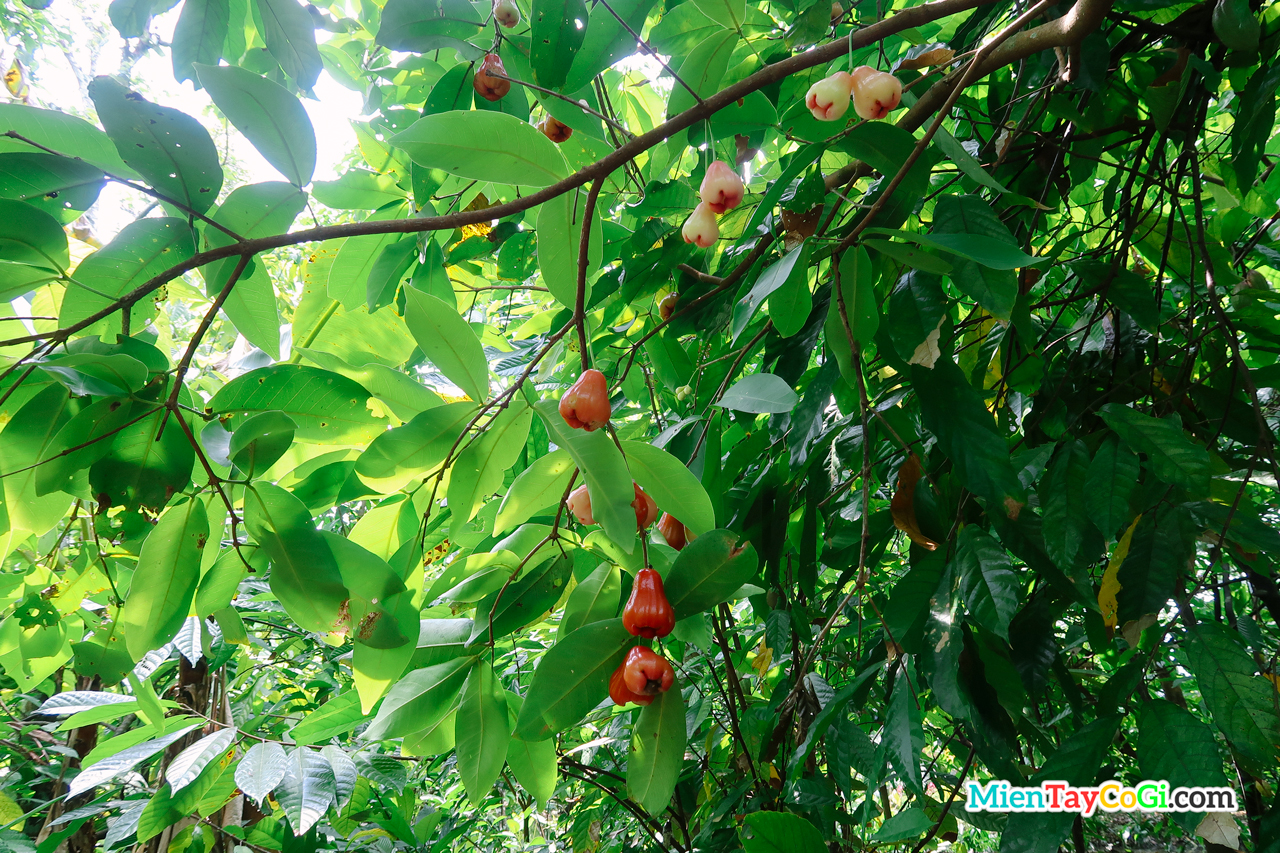 Customer reviews about Muoi Cuong Cocoa Farm
Vn Hado evaluated 4/5: "Cocoa farm is located in Phong Dien district, about 10km from the center of Can Tho City, follow Nguyen Van Cu Street and go to Phong Dien District. Cocoa farm is spacious, welcoming guests to arrange a simple layout with rooms for rent as Home stay.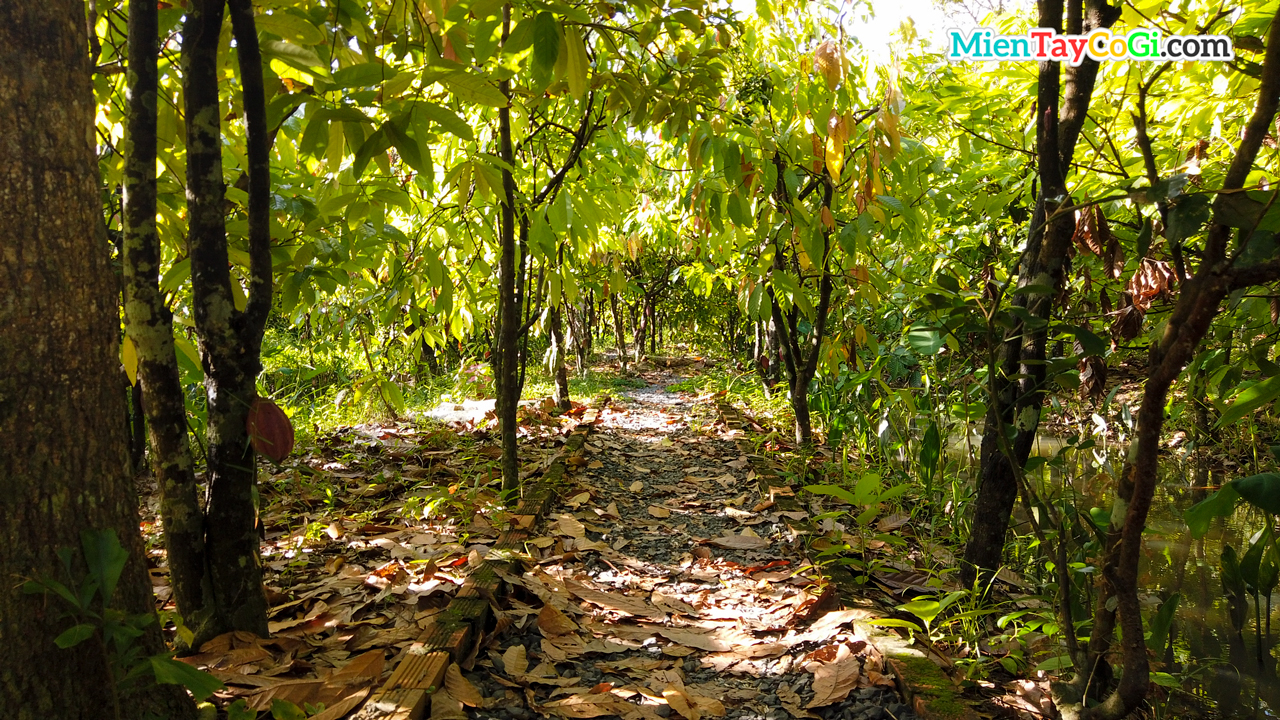 In the farm, there are many cocoa trees, the cocoa fruit from the beginning to the harvest takes about 3 months, each tree yields about 2 to 3 dozen fruits. Each cacao has about 4 dozen beans, here cocoa is collected and processed on the ground into products such as raw roasted cacao, original seperated butter cacoa, instant blended cocoa … Price of pure unadulterated cocoa road size of 360,000 VND / kg, warm, thoughtful farm owner. "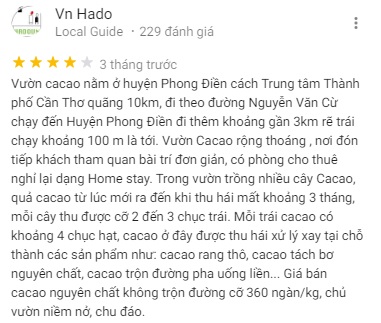 Discover other great tourist destinations in Can Tho with: Reveal all tourist attractions in Can Tho (Vietnamese).