Sa Dec Flower Village 2020 with colorful flowers full of colors to welcome the New Year of the mouse is wonderful. I will introduce you new destinations, interesting travel experiences from A-Z to you. There are also explanations of history and suggestions for day trips to Sa Dec – Dong Thap for you.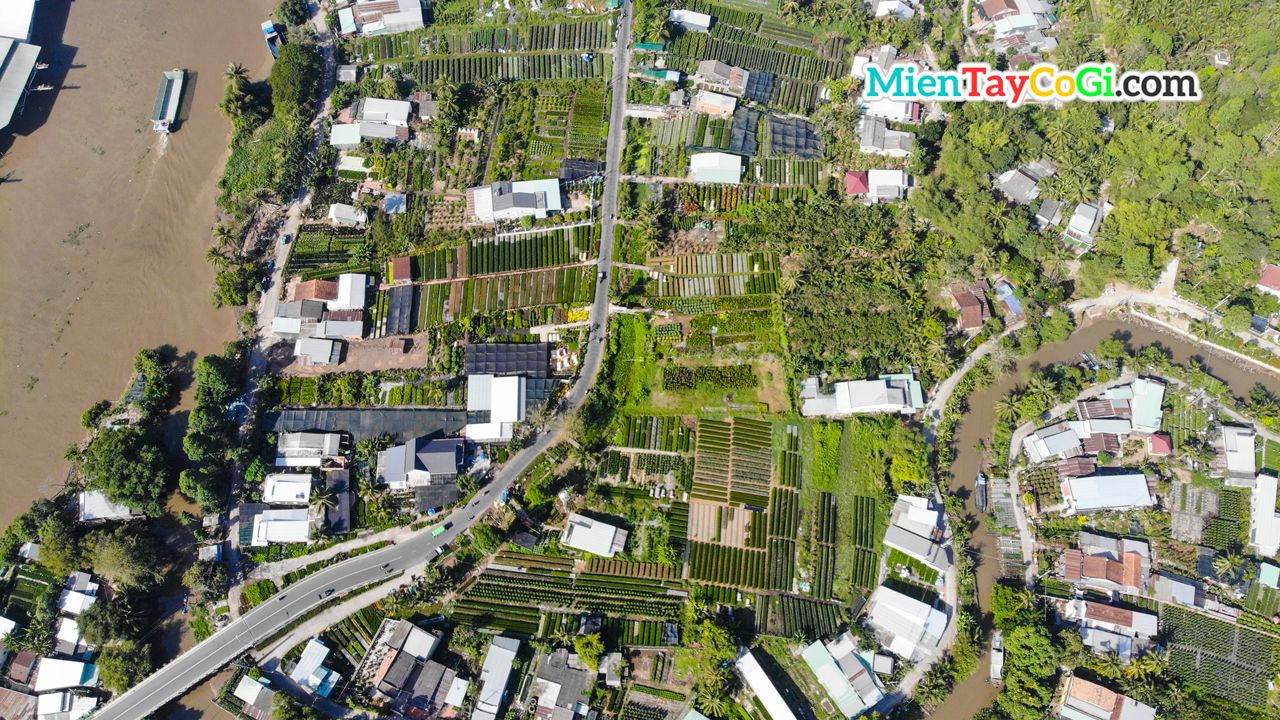 How to go Sa Dec Flower Village
Sa Dec Tan Quy Dong Flower Village is located about 3km from the center of Sa Dec city. It is quite easy to go here. Let's find out how to go there with What's in the West!
Road to Sa Dec Flower Village from Hanoi
From Hanoi to Sa Dec, the best way is to fly to Can Tho. The road from Can Tho (about 40km) to Sa Dec will be much closer than from Saigon (About 150km).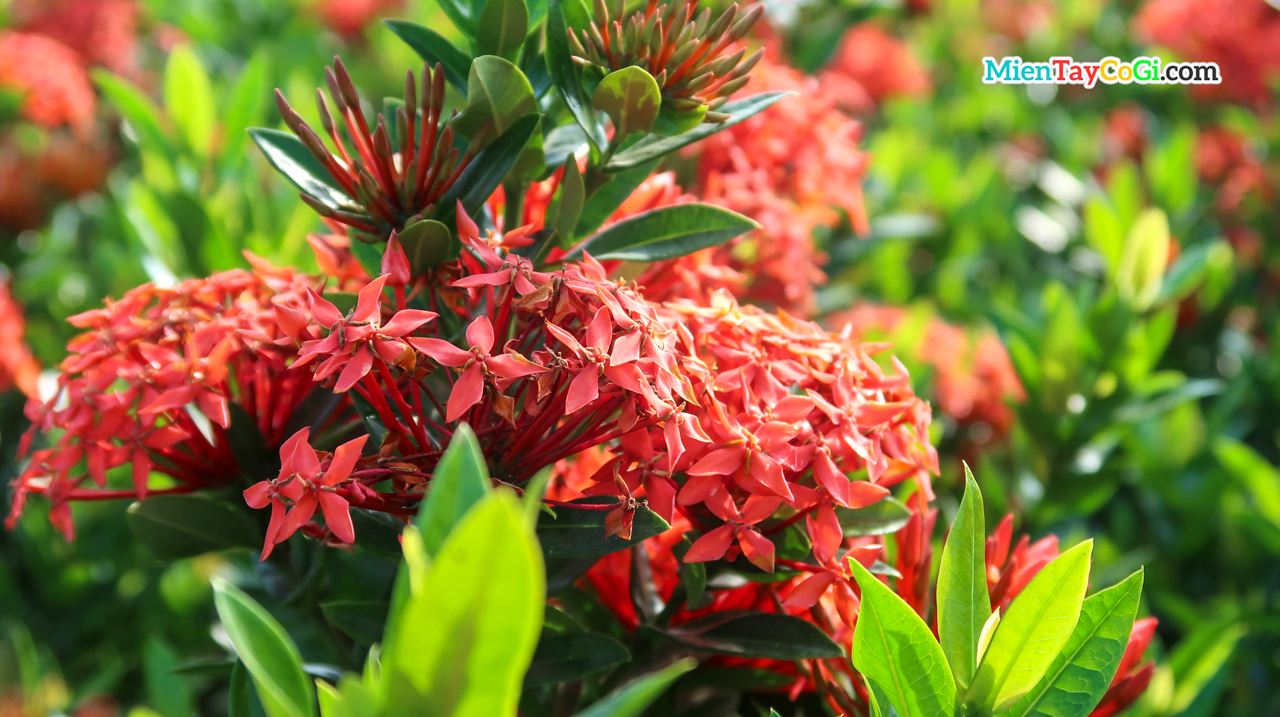 Road to Sa Dec Flower Village from Saigon
The road to Sa Dec from Saigon is relatively easy. You can take a motorbike to Dong Thap or take a bus to the city of Sa Dec – Dong Thap. The current ticket price of Phuong Trang and Thanh Buoi is about 150,000 VND / ticket (Modern bed car).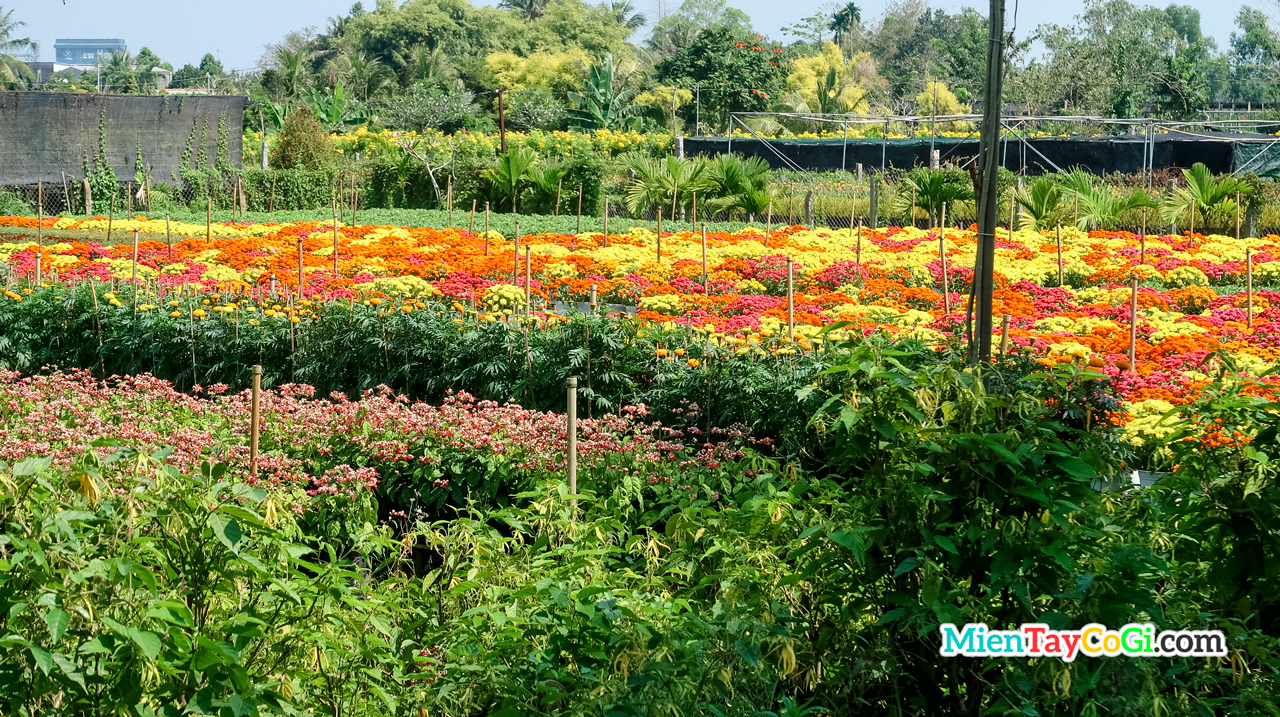 Road to Sa Dec Flower Village from Can Tho
The best vehicle traveling from Can Tho to Hoa Sa Dec Village is motorbike. With a distance of about 40km you only need to move less than 1 hour to go here. Then along the way you can move to eat and drink and visit nearby places more easily.
Also if you go by bus there are quite a lot of cars. Ticket price is about 80,000 VND – 100,000 VND / ticket.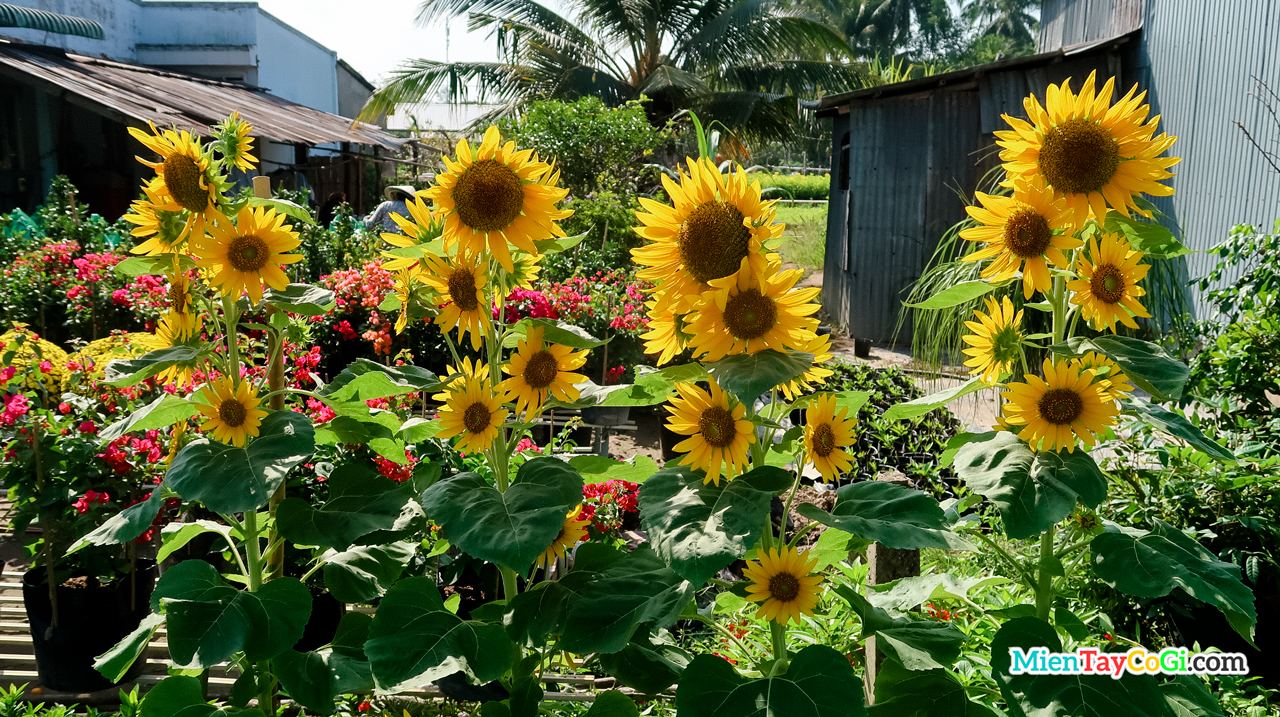 Address of Sa Dec flower village
The Village is about 6km long with local houses grow and sell flowers on both sides. Refering to Google Maps for Sa Dec Flower Village.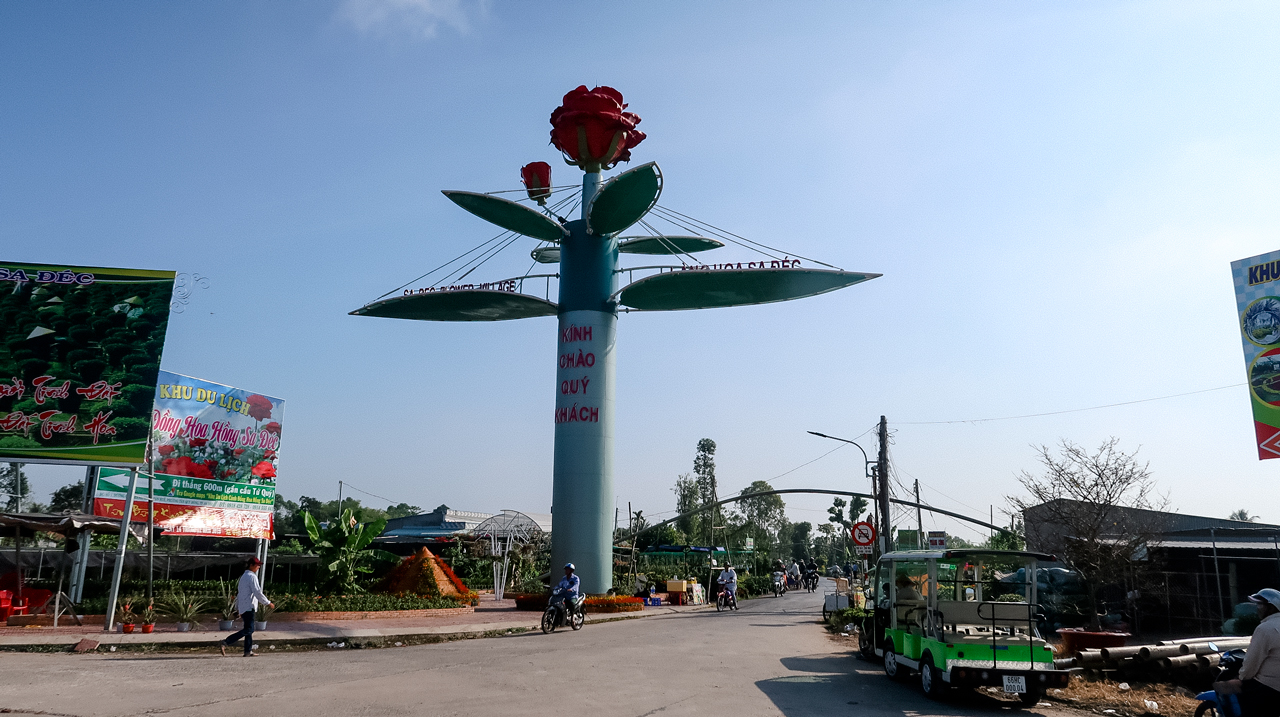 Open hours: Sa Dec almost open all day because it operates based on visiting the flower garden of the locals. During Tet holiday, people here stay up from 3-4 am to move Tet flowers until late at night.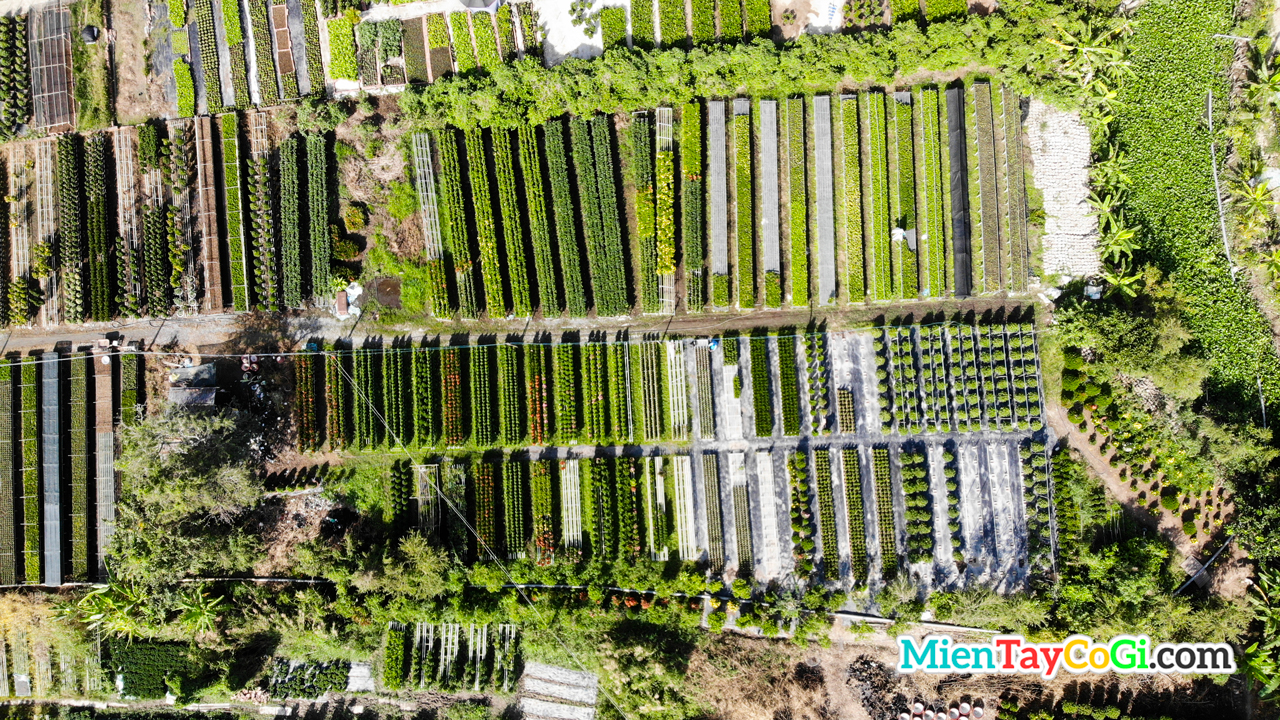 Address: Flower Street of Sa Dec, Tan Quy Dong, Sa Dec, Dong Thap, Vietnam.
What does the village of Sa Dec 2020 have?
Colorful flowers with thousands of households growing flowers and tourist resorts in Sa Dec of Dong Thap will make you extremely excited.
The colors of the flower are filled with more than 6km of road full of flowers
Sa Dec flower village 100 years old has long formed its own identity and a long-standing flower culture. People grow flowers right in the garden at the backyard. Every New Year comes to bring the flower pots in front of the display house for sale.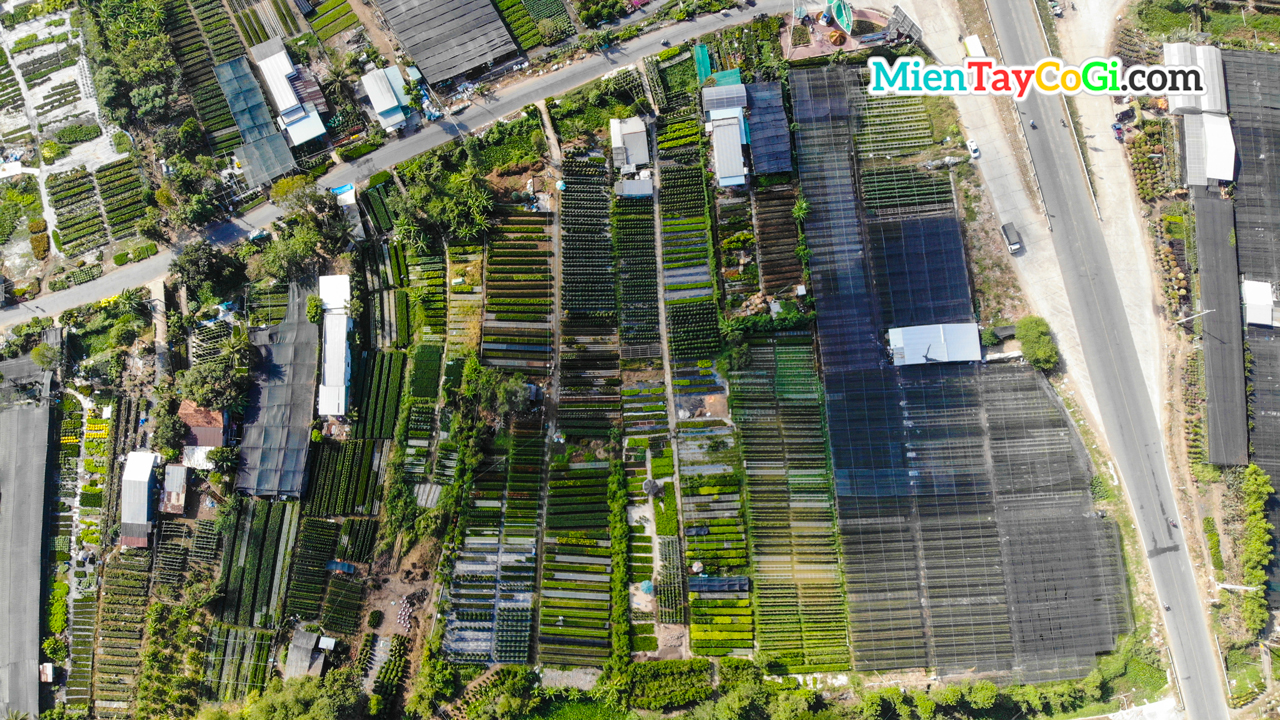 There are people who grow roses, chrysanthemums, gerberas, hibiscus, … There are people who grow ornamental plants like ixora, genius, fortune and fortune plants, … Whatever the tree, the colors of flowers are always full of colors on both sides of the road in Sa Dec.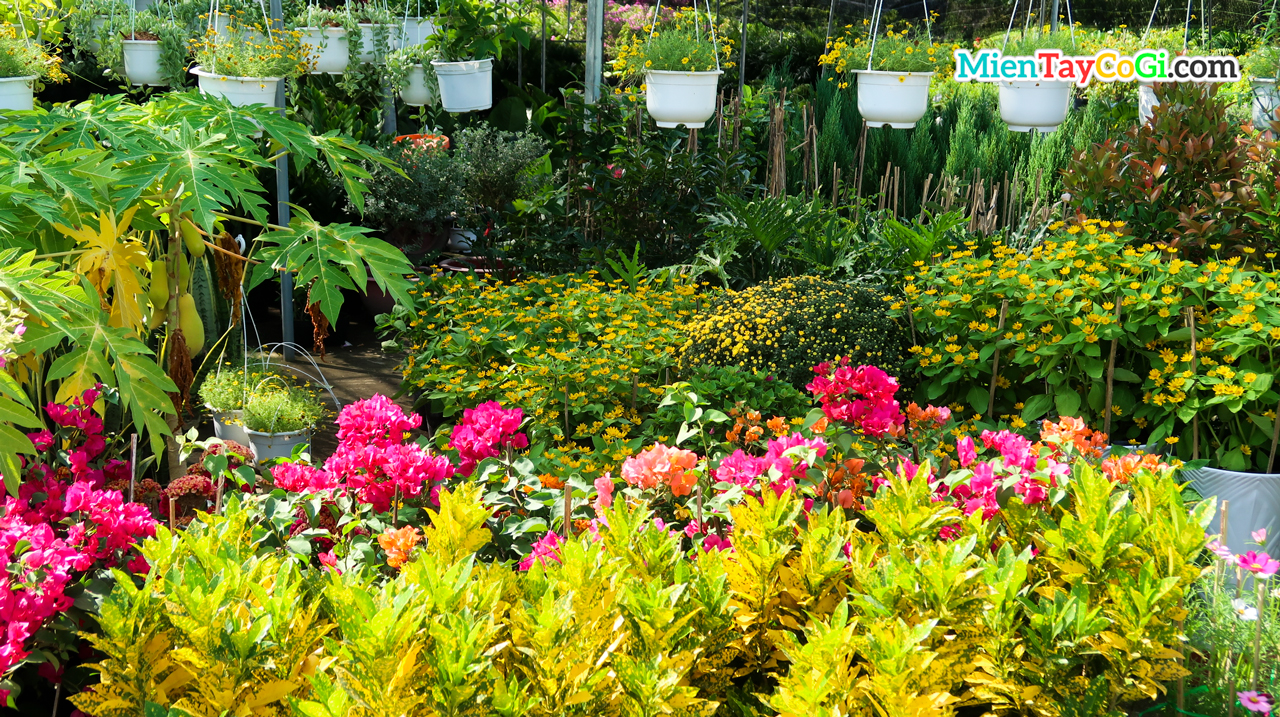 People visiting the Flower Village are also quite crowded. Some people like to go look around, some people choose to ride the tram, motorbike or a combination of both. Mainly looking at flowers, enjoying flowers, taking pictures with flowers and even buying flower pots to decorate for Tet.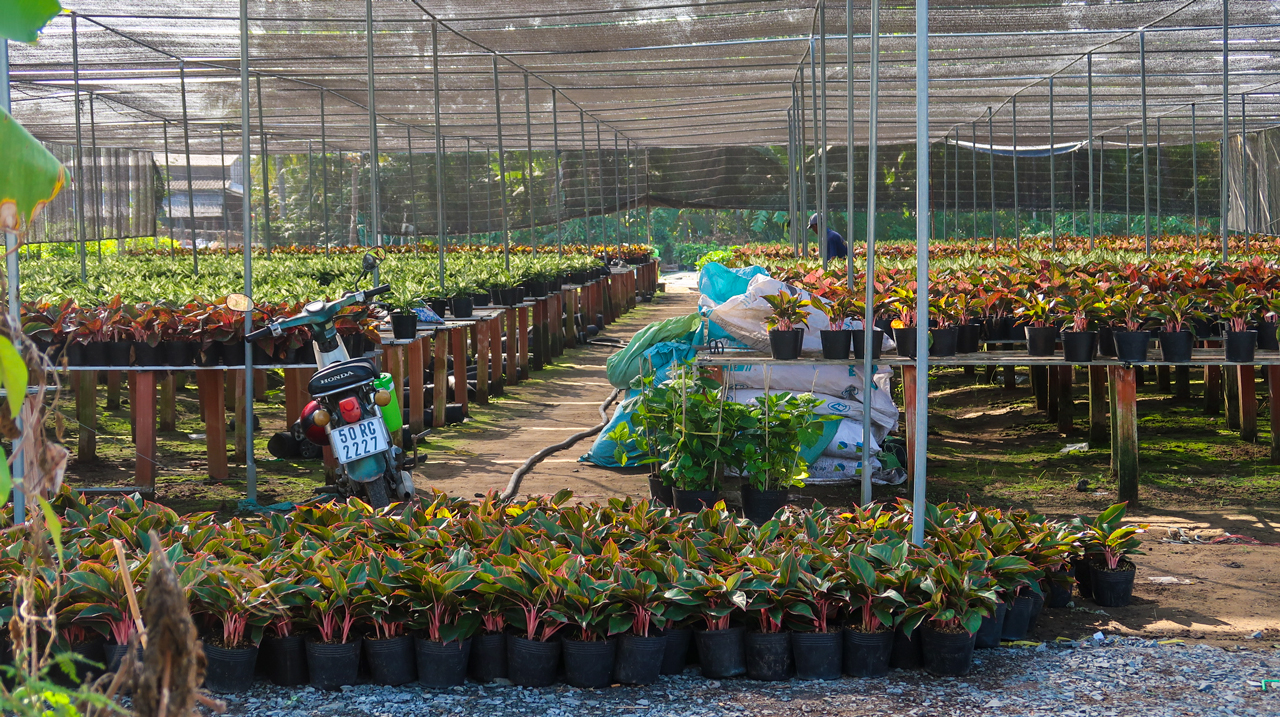 Occasionally stop by the drink shops along the way to drink sugarcane, coconut juice, centella juice. In the Western sunshine, people stop to eat ice cream bustling chat and show extremely excited under the colorful flowers in Sa Dec Flower Village.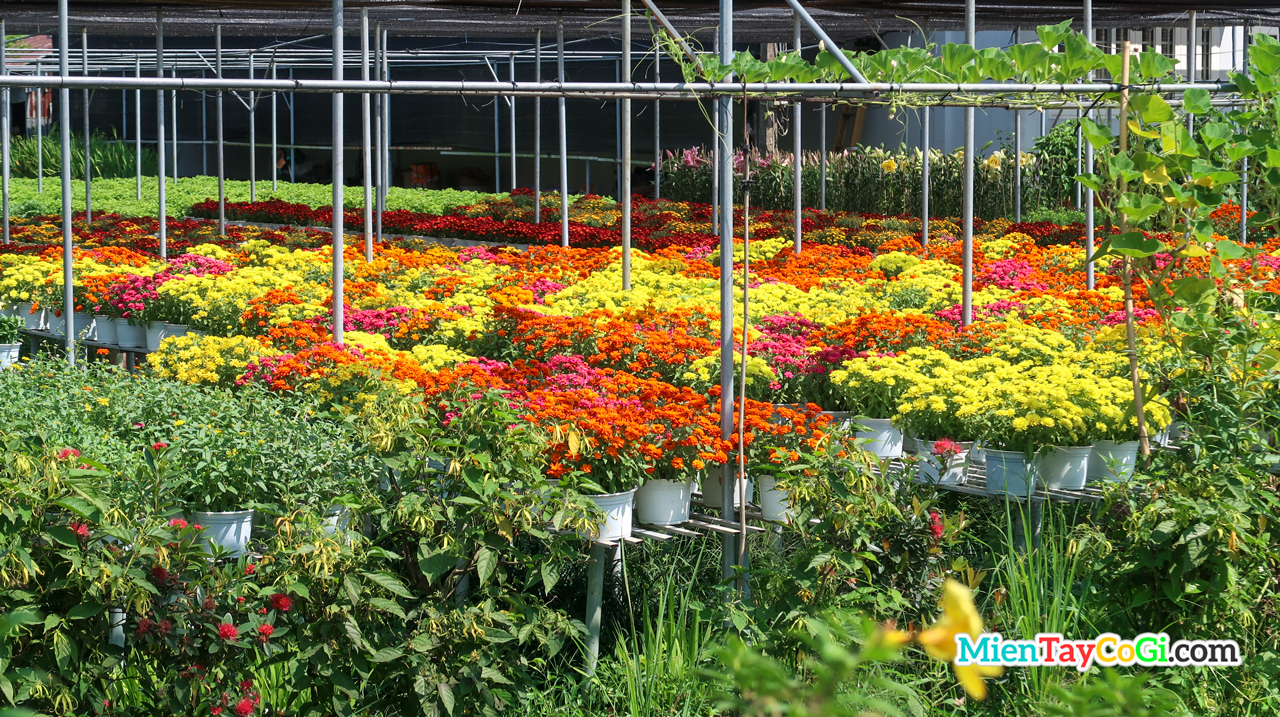 In addition, in the center of Sa Dec, there is an attractive 18m high observation tower. Ticket price is 10,000 VND to see, take pictures and check in the entire Sa Dec flower village.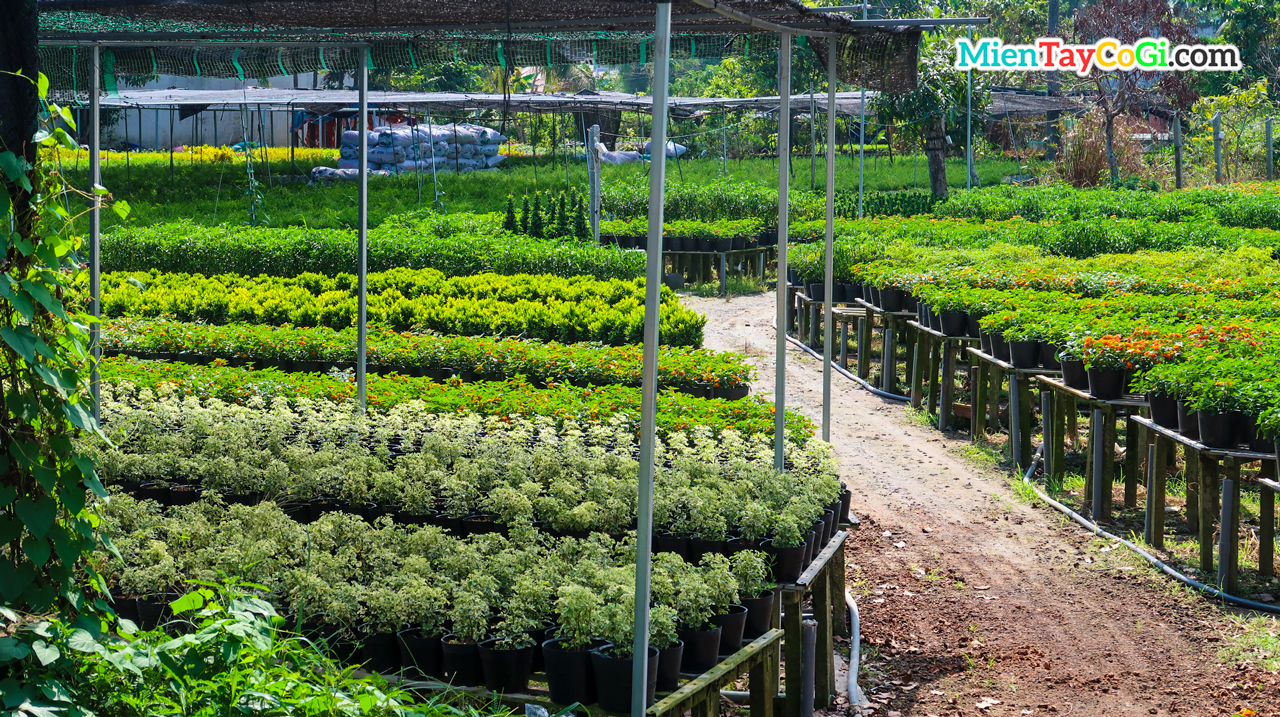 Happy Land Hung Thy tourist site Sa Dec Flower Village 2020
Inside the resort are many different miniatures to take pictures. The most special is the attractive folk games area. From games like balancing board games, cycling through wooden bridges, air balls on the water to games of ditch fishing. You can also rent ba ba here to have fun without being filthy.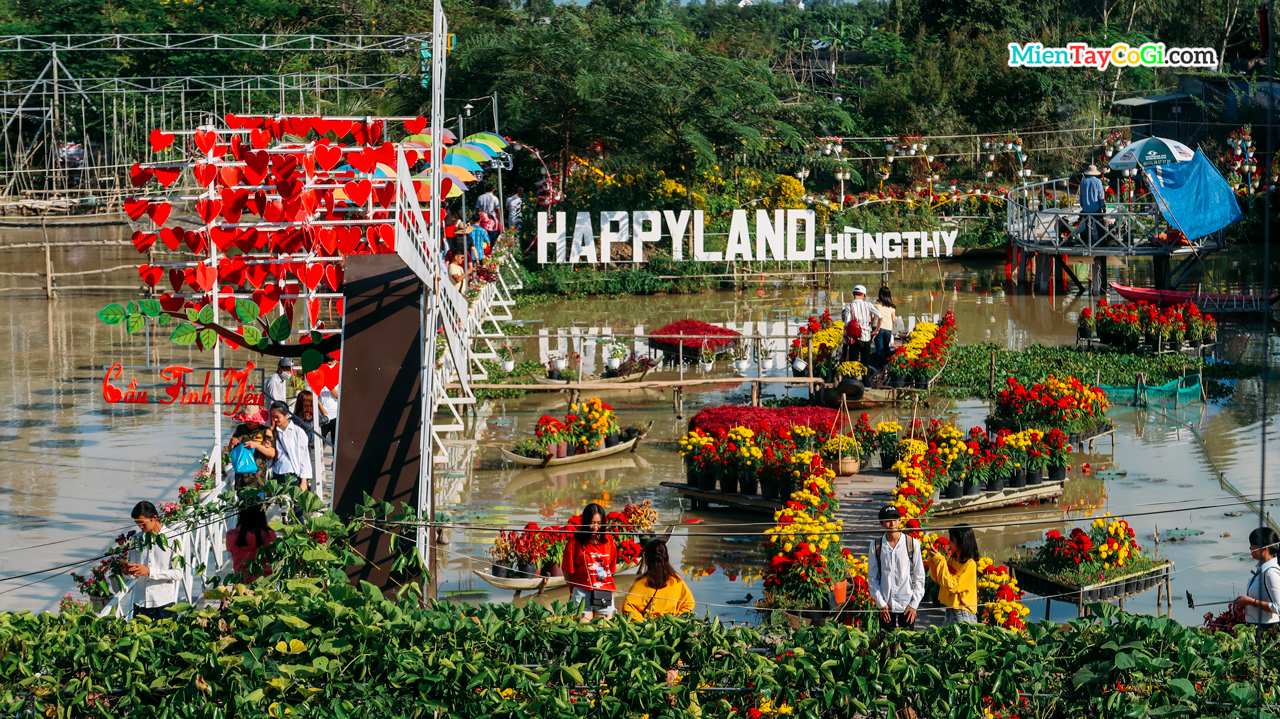 The cuisine here also has many extremely attractive dishes such as grilled snakehead fish, grilled chicken claypot, steamed gourd with snakehead fish, southern pancakes, giang leaf chicken hotpot, snakehead fish hot pot, … The price from 100,000 VND – 300,000 VND / a dish.
Happy Land Hung Thy tourist area is located right in the center of Sa Dec flower road. You can move the motorbike here and park in front of the entrance, or take the tram for 30,000 VND / person. Refer to the address on Google Maps Happy Land Hung Thy.
Ticket price: 50,000 VND / sightseeing ticket.
Address: About 2km of flower road, Tan Quy Dong, Sa Dec, Dong Thap.
New tourist area of 2020 Rose Field in Sa Dec, Dong Thap
Rose Field tourist area is a new place opened in Sa Dec Flower Village in 2020. Inside is a wide rose field with thousands of different flower roots. In addition, there are many small scenes such as lotus fields, bonsai, and Western garden houses.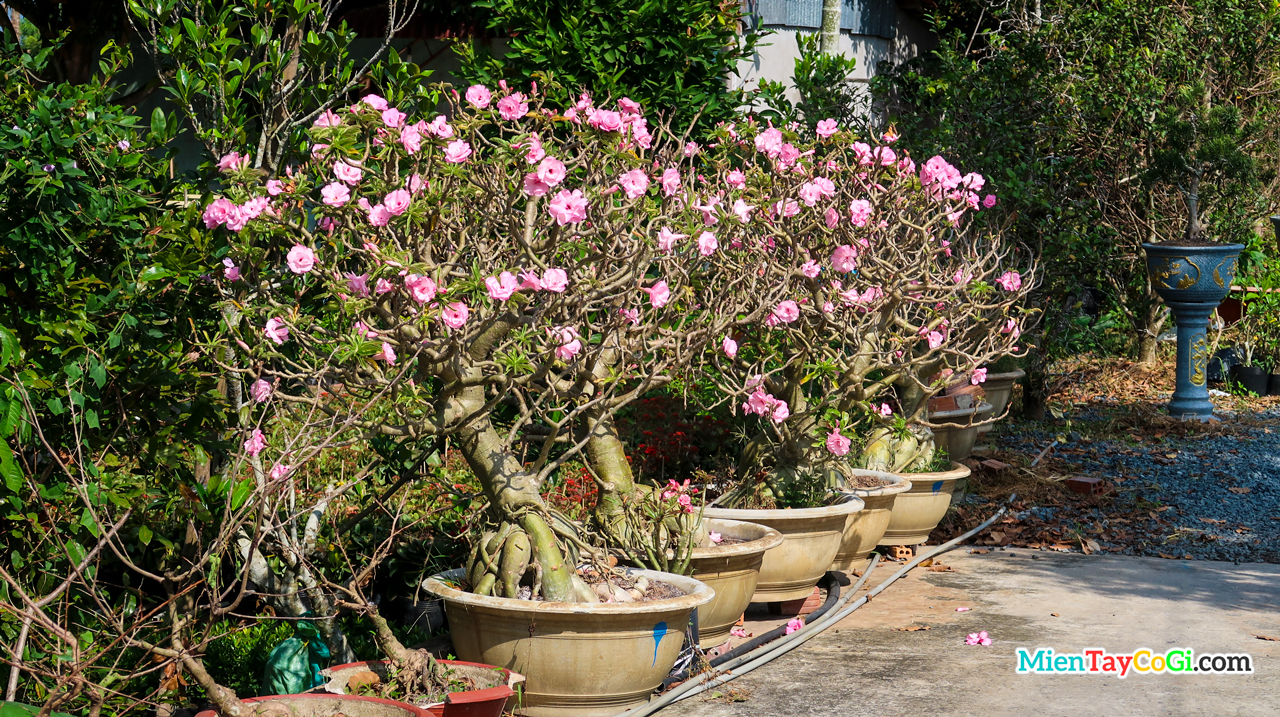 However, in my opinion it is still quite sketchy because it has just been established. Perhaps more time to complete the architecture or wait for the rose season to bloom the whole field will be more beautiful. In addition, the minus point is quite far from the entrance to Sa Dec (6km).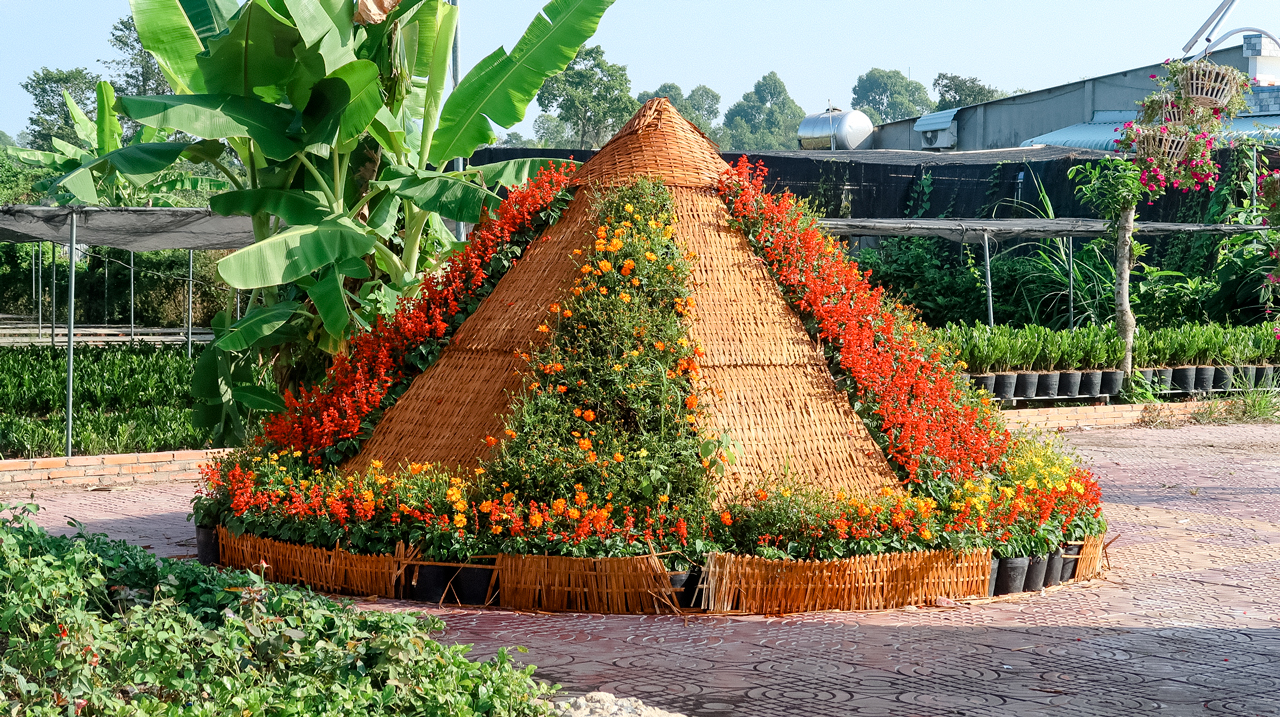 Ticket price of Sa Dec Flower Village
From Tet holiday in 2020, piloting tickets to visit The Village at 30,000 VND. However, after a period of pilot has been repeatedly objected by the locals so the ticket price is still FREE.
Electric car ticket price Sa Dec Flower Village 2020
Currently, Sa Dec Flower Village offers tram tours. The average ticket price from 20,000 VND – 100,000 VND / person.
Tram from the gate to Hung Thy tourist area: 30,000 VND / person.
Tram from gate to observation tower: VND 20,000 / person.
Tram to the Field of roses + entrance ticket: VND 100,000 / person.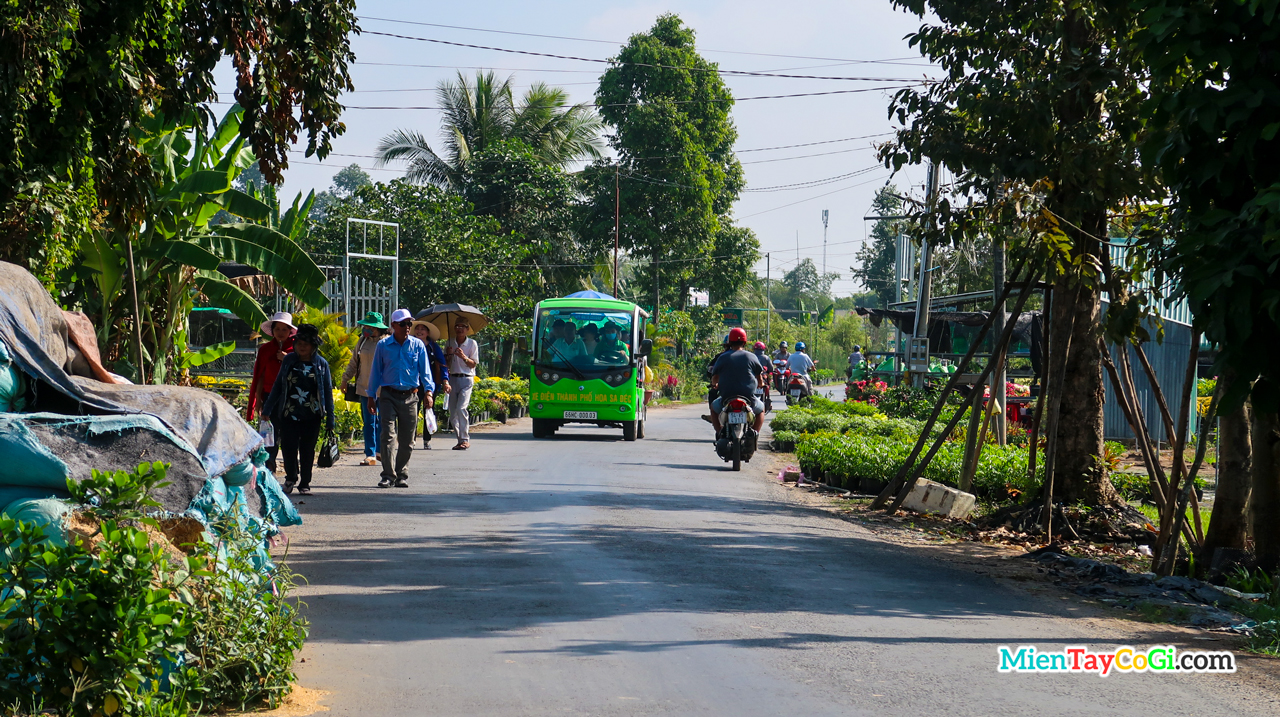 The appropriate time to visit Sa Dec Flower Village
Sa Dec Dong Thap ornamental flower village is almost open all year round. At any time, you can visit the Village with flower-filled colors.
However, the best time is still near Tet. Calculated from the occasion of approaching Tet before 1 month to about 23-25 December of the lunar calendar. Because at that time, people started to sell for traders to sell flowers to people in other places to decorate Tet. Flowers were then filled with colors with hundreds of thousands of different species of flowers.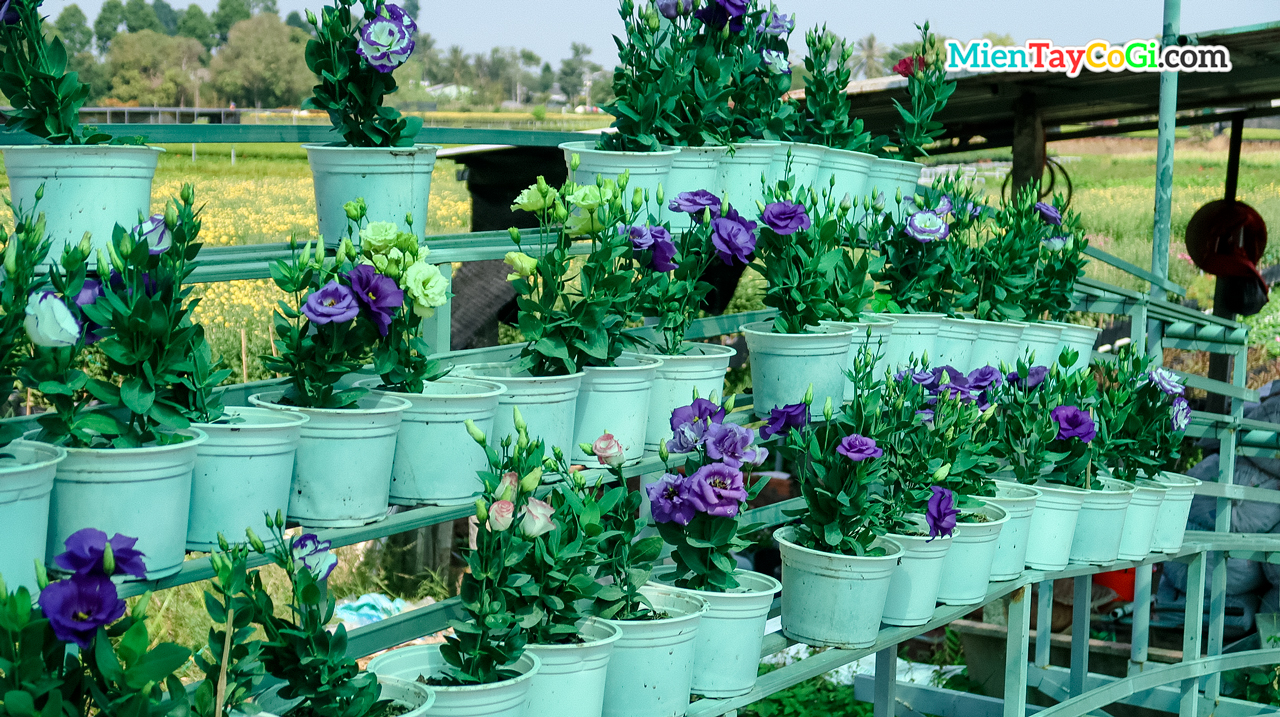 More and more close to Tet, the amount of flowers moving away is increasing. Especially, one week before Tet, the flower color gradually disappears in Sa Dec Flower Village. So book early and consider the trip to the Village to visit at the right time!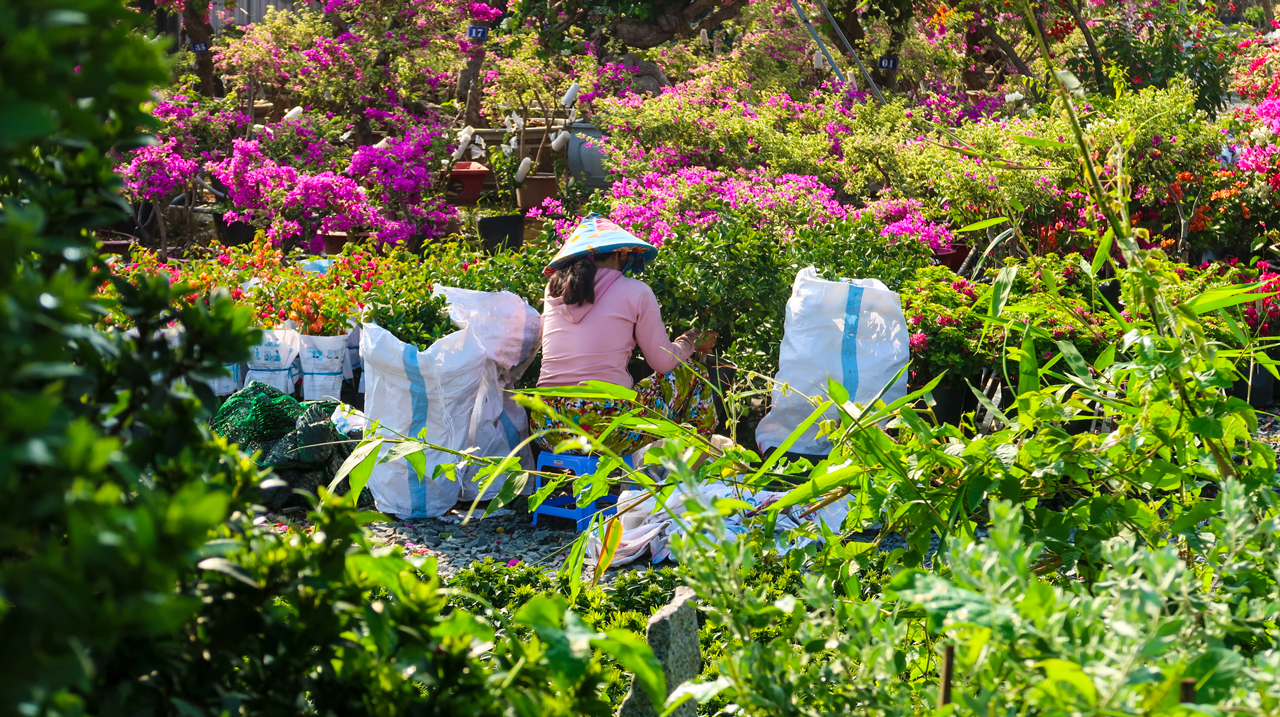 The best time to take photos and visit is 6:00 am-9:00am and 3:45 pm-4:30pm. It was sunny at the time so that it could take beautiful pictures and not be too harsh for you to sweat from the sun.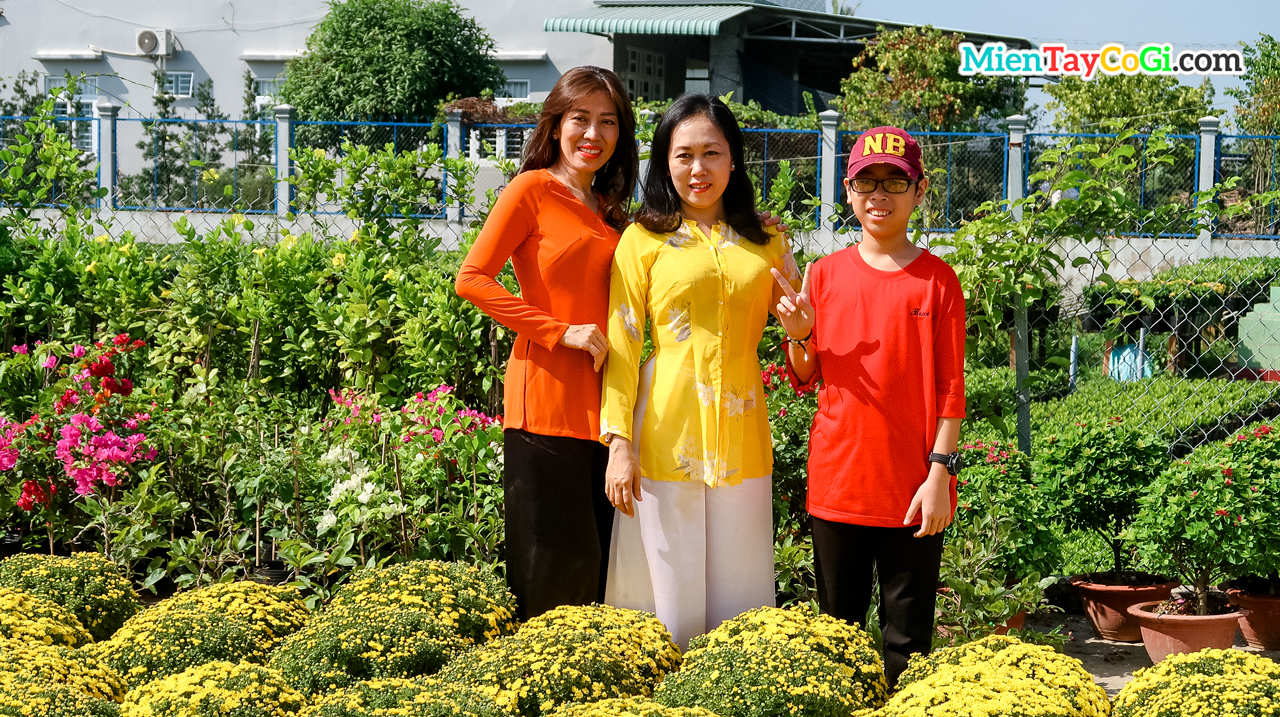 Note: The flower village is open year-round and there are many species of flowers that bloom year round for sale. So you do not necessarily have to visit just before Tet. Although it is not as beautiful as that occasion, you can still check in and find out about Sa Dec Flower Village.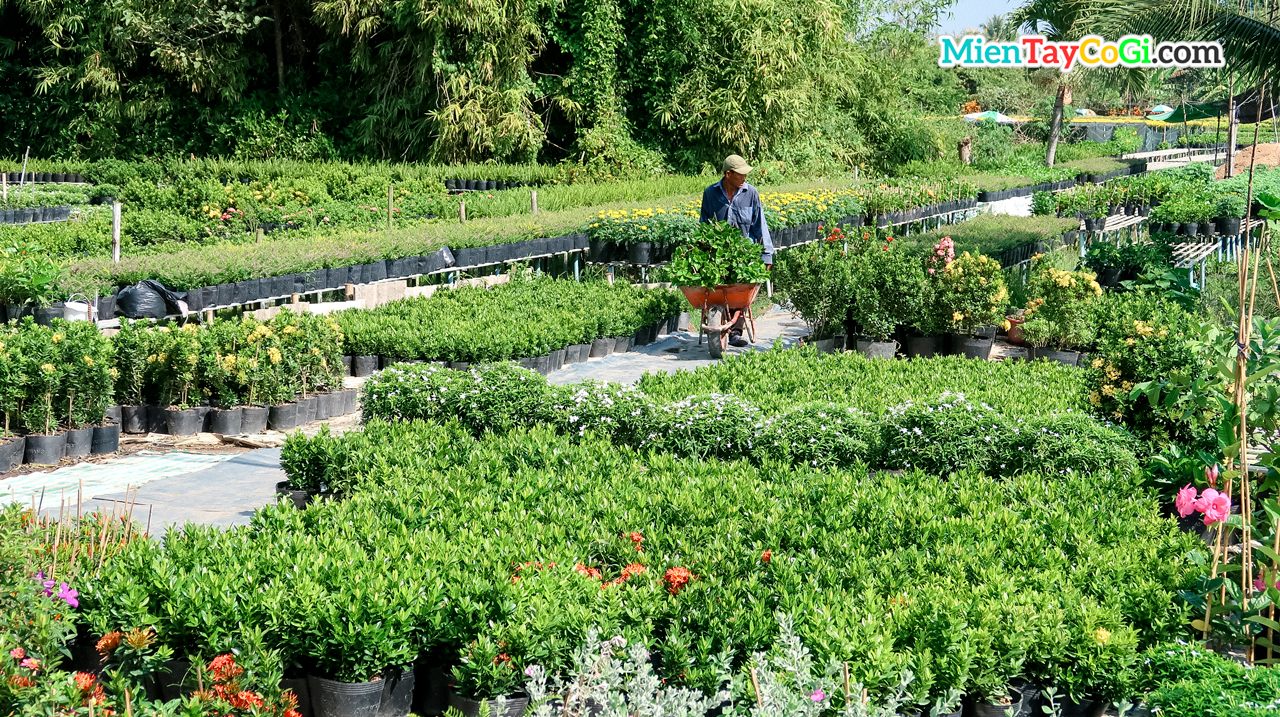 Latest photos of Sa Dec Flower Village 2020
Here are some pictures of the latest Sa Dec Flower
Spring flower pattern in Sa Dec Flower Village 2020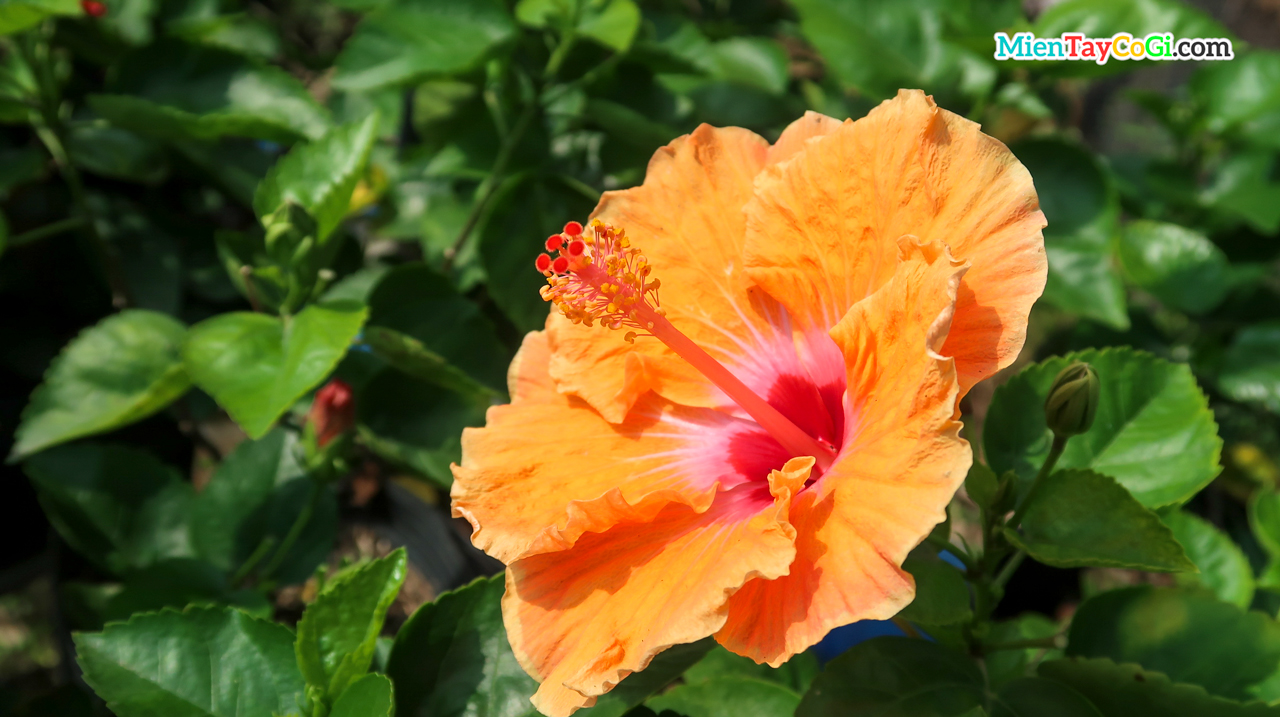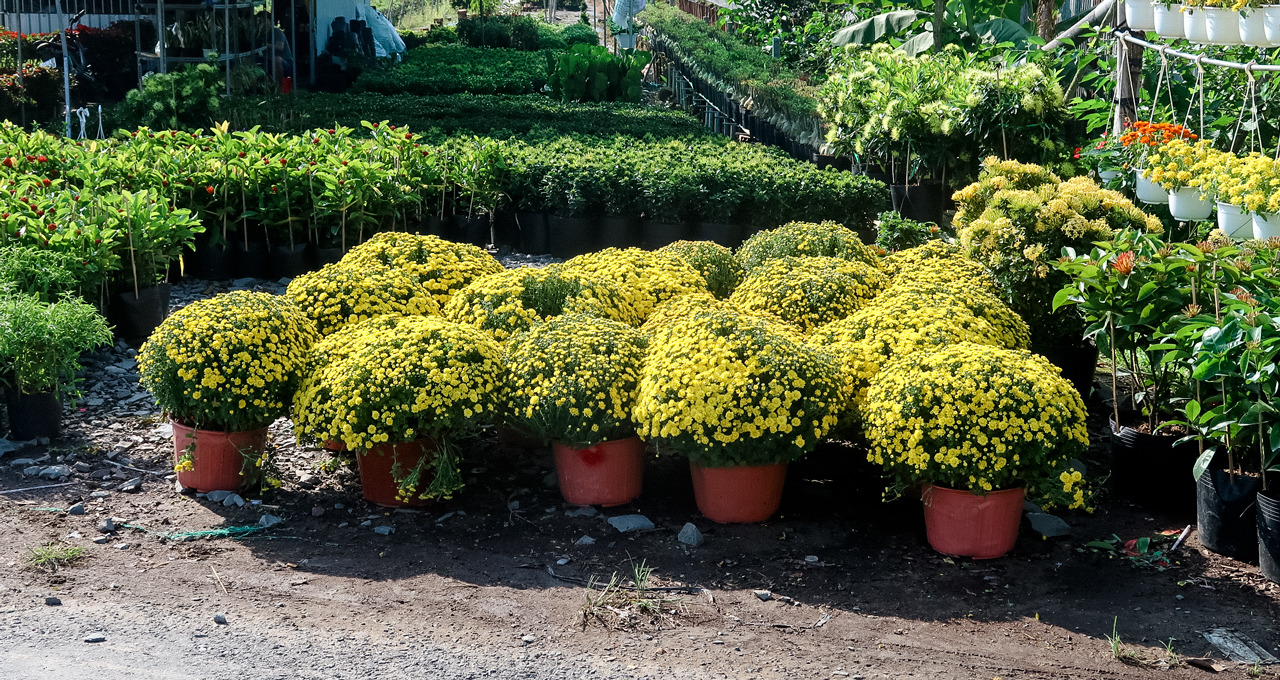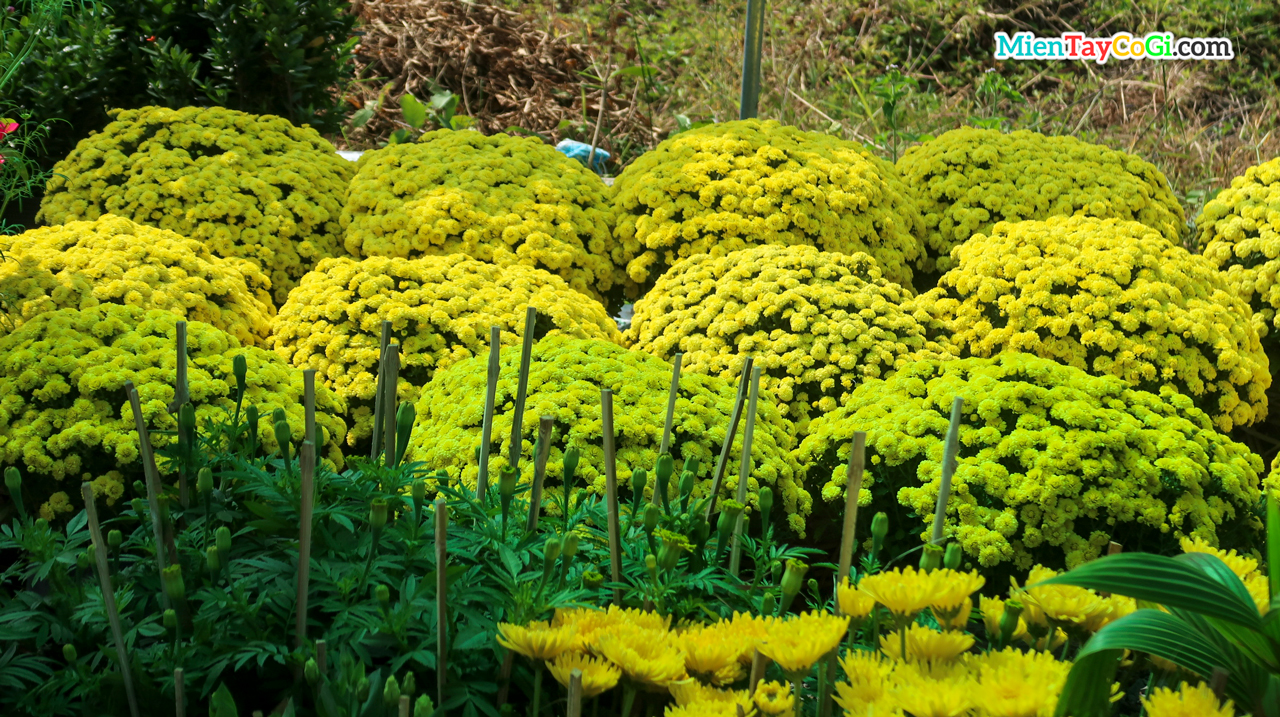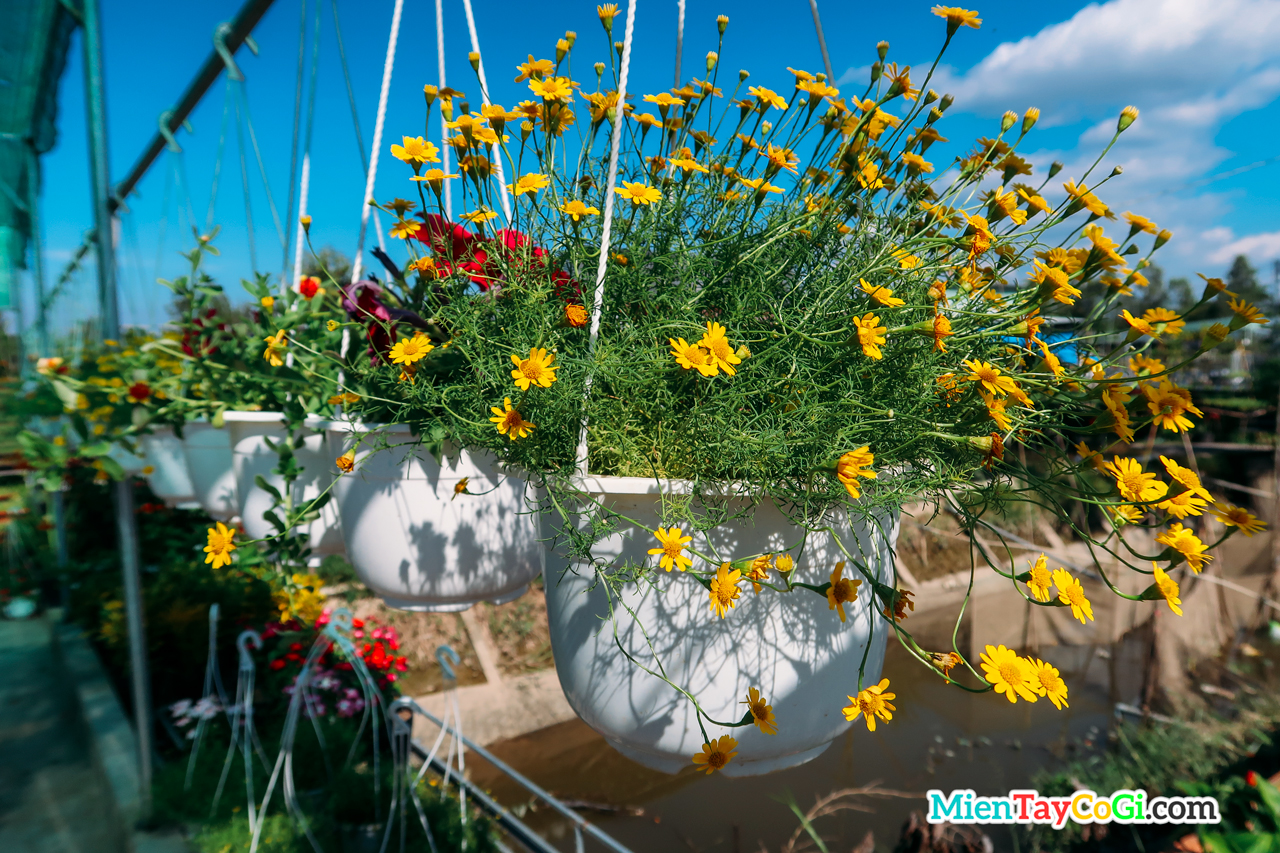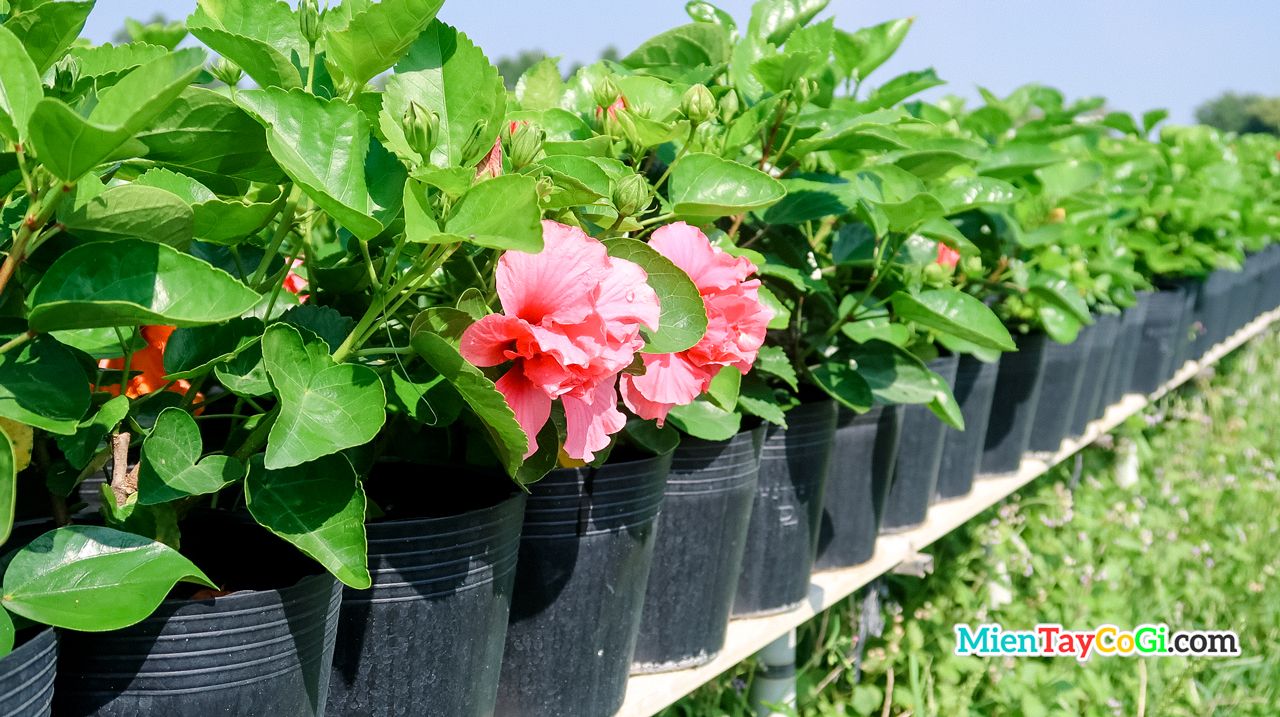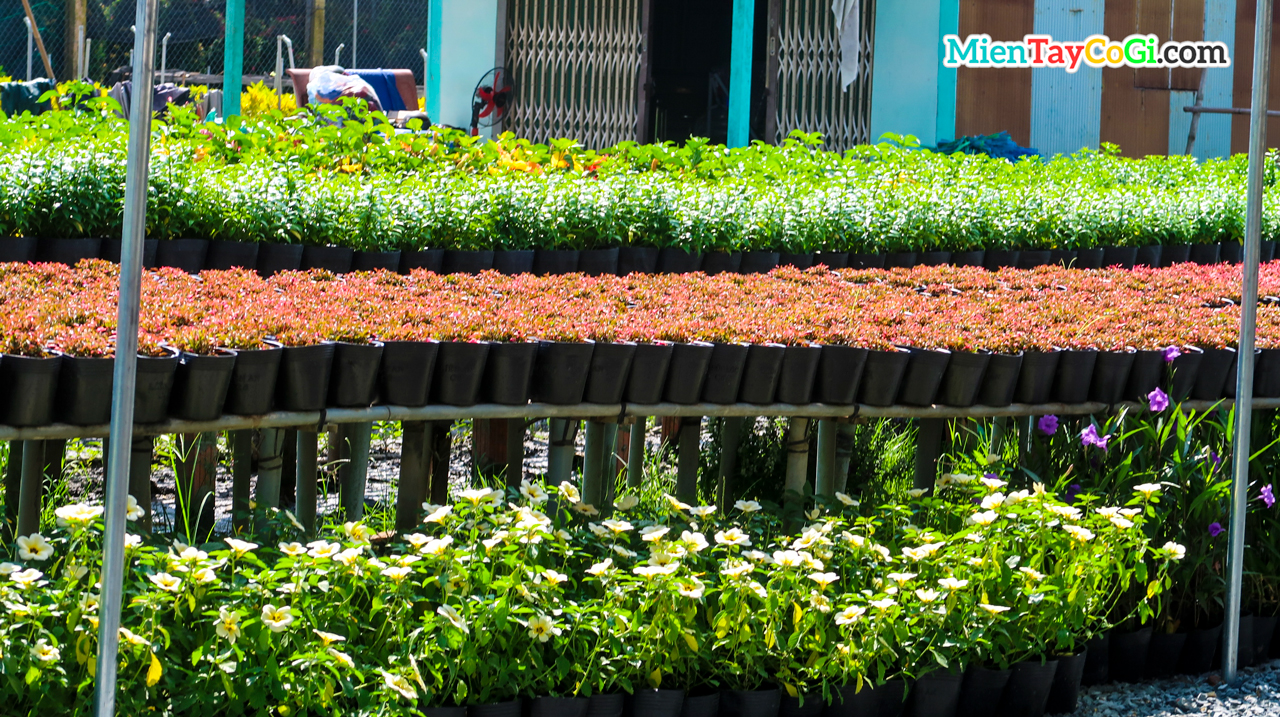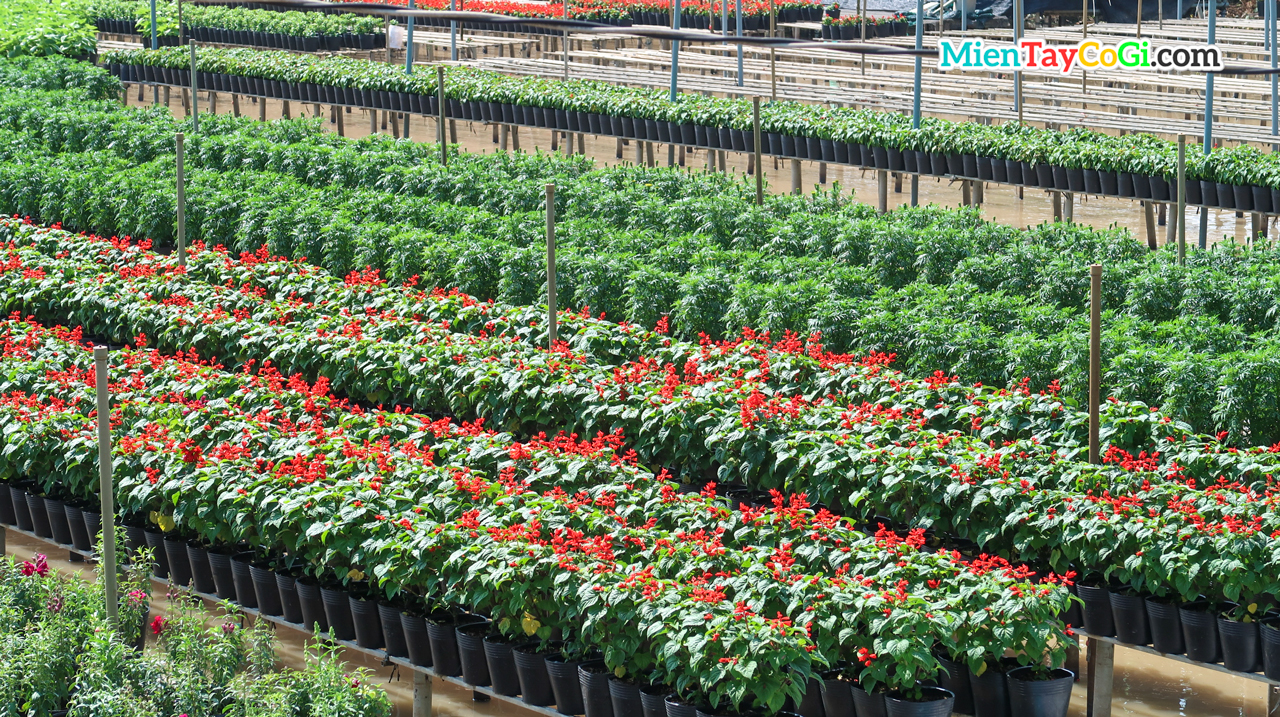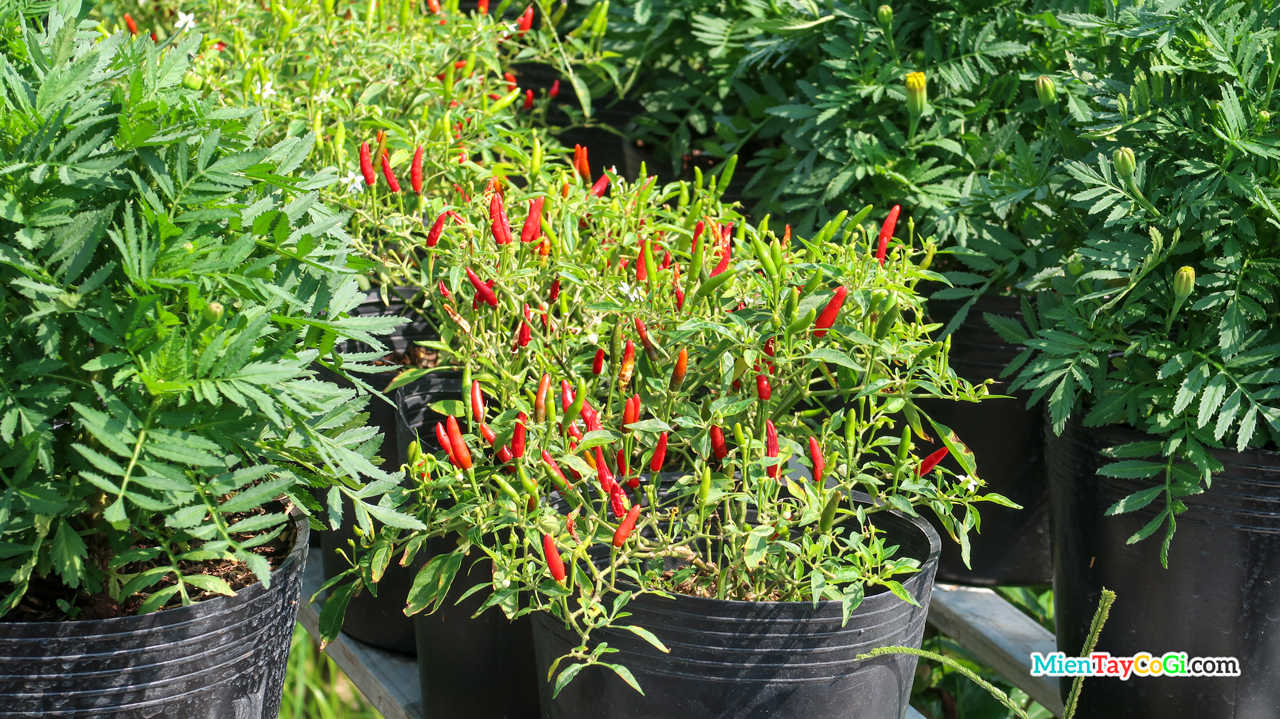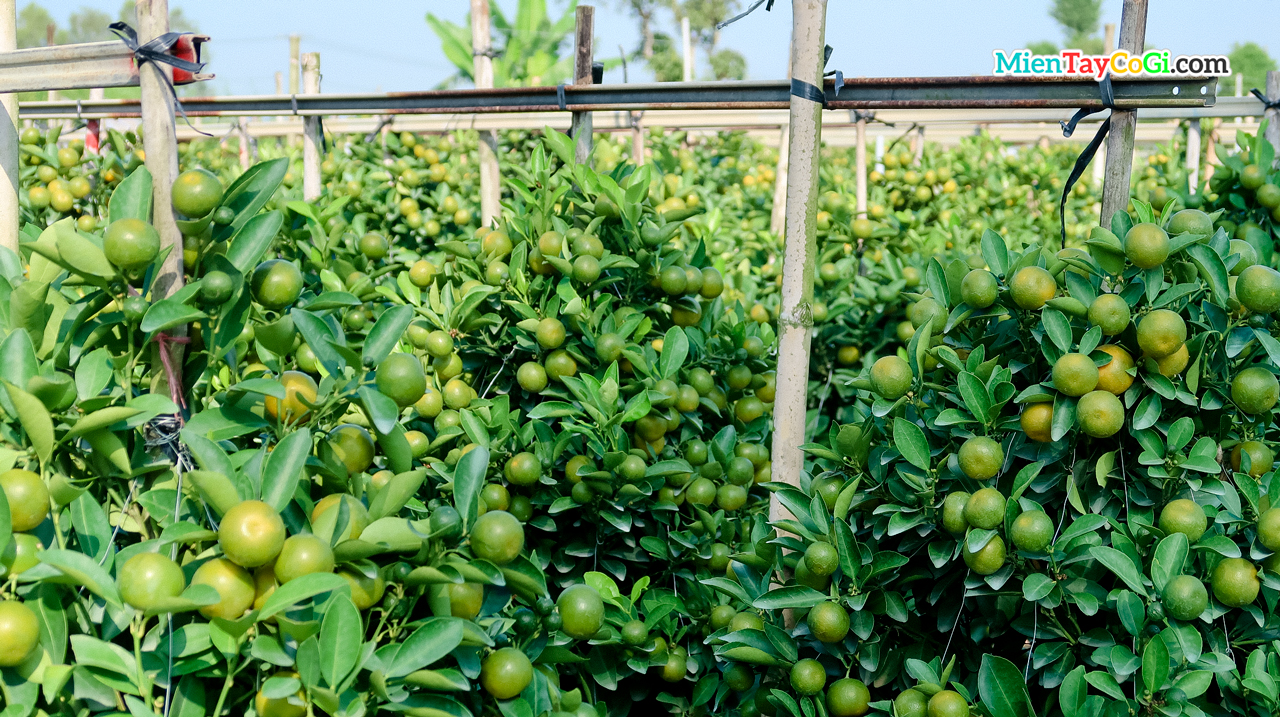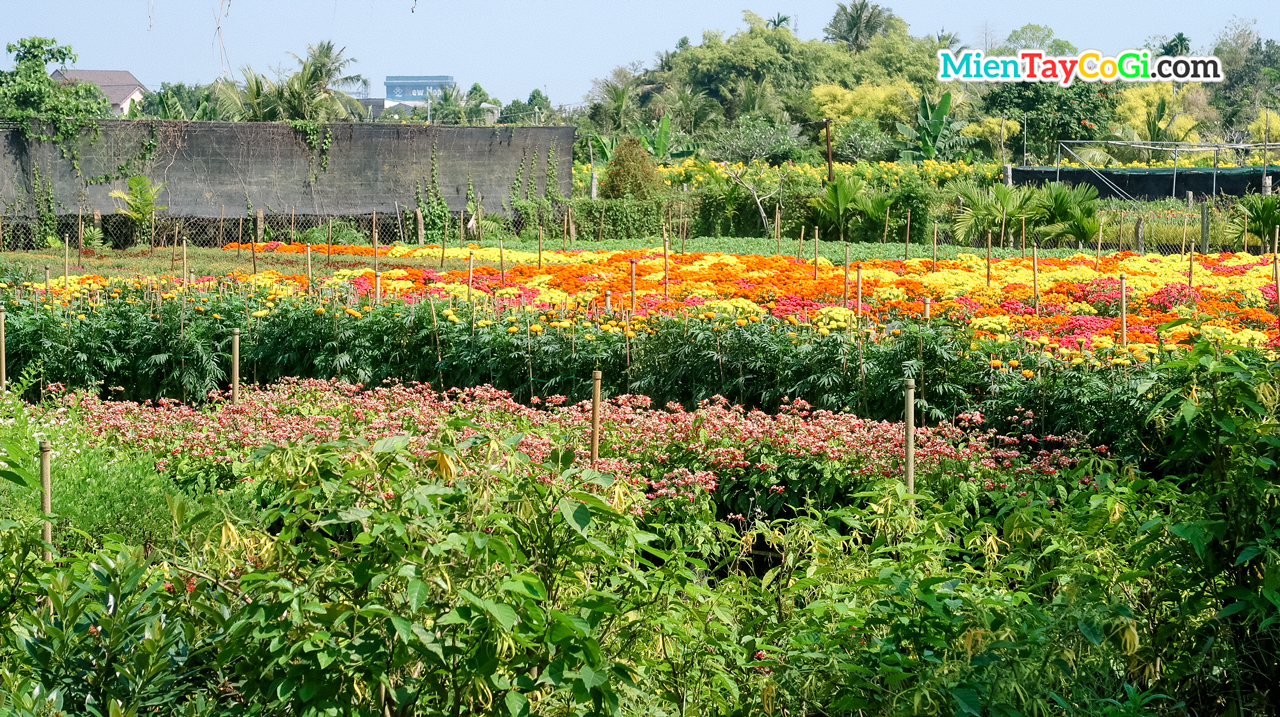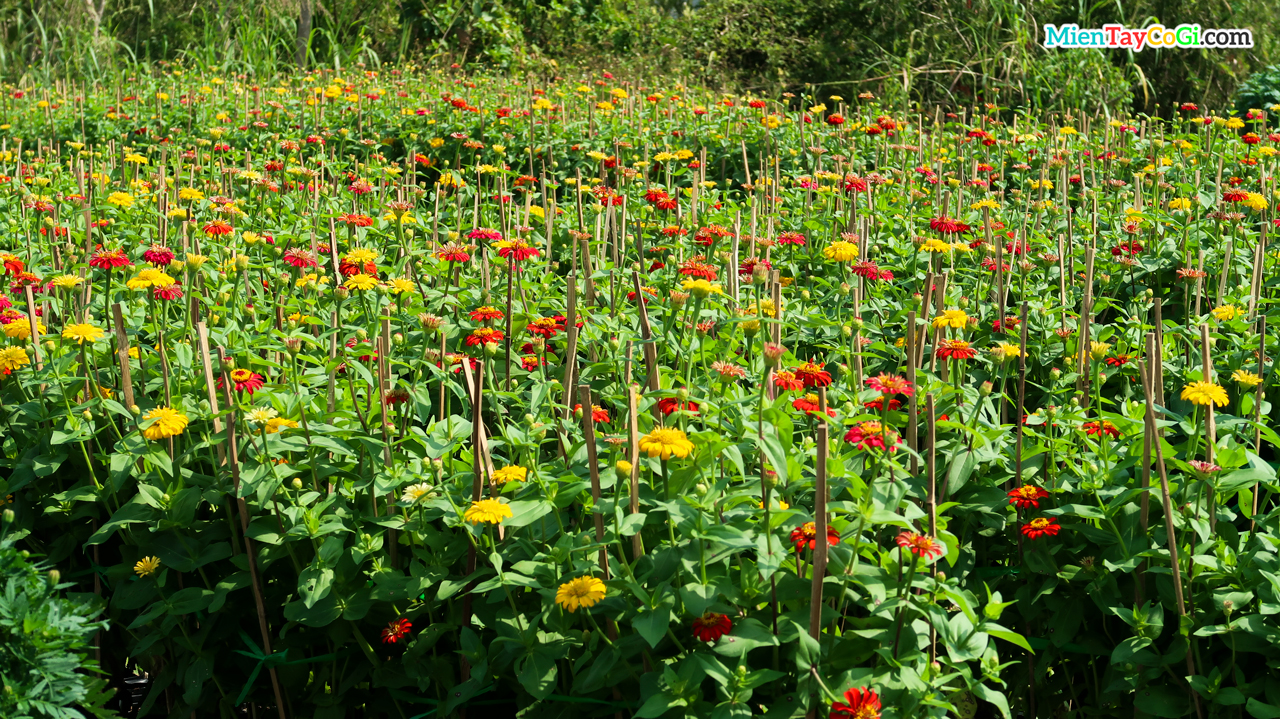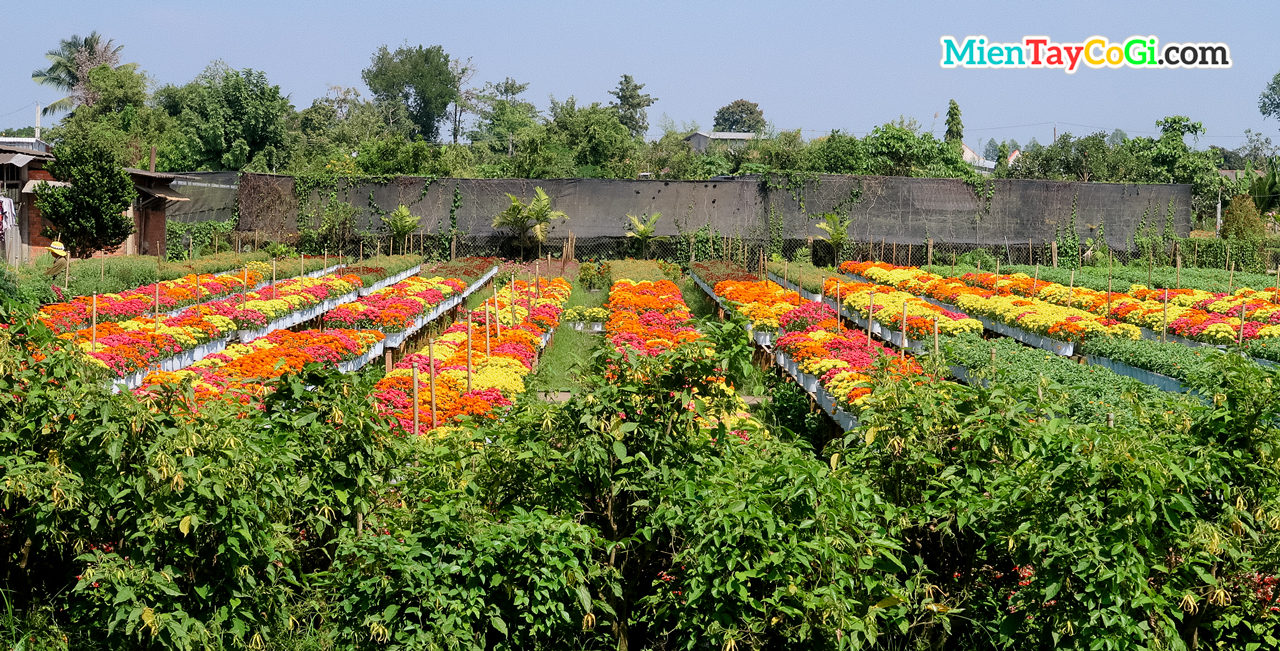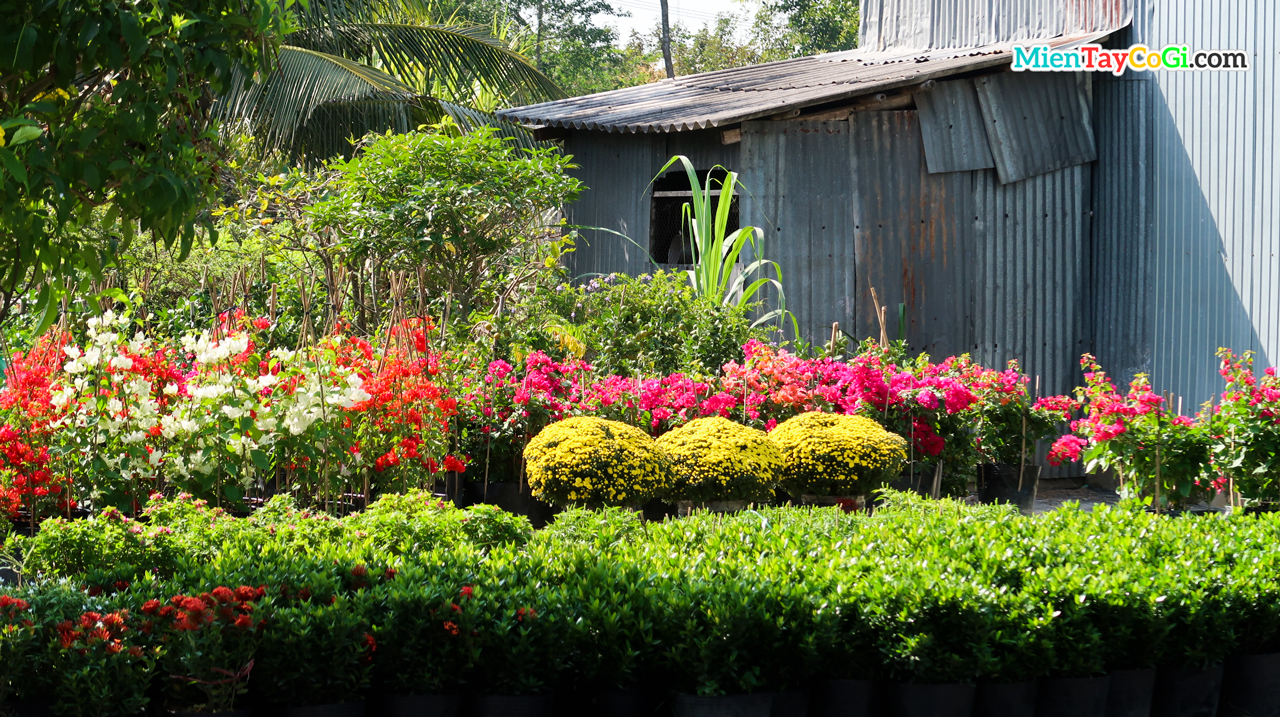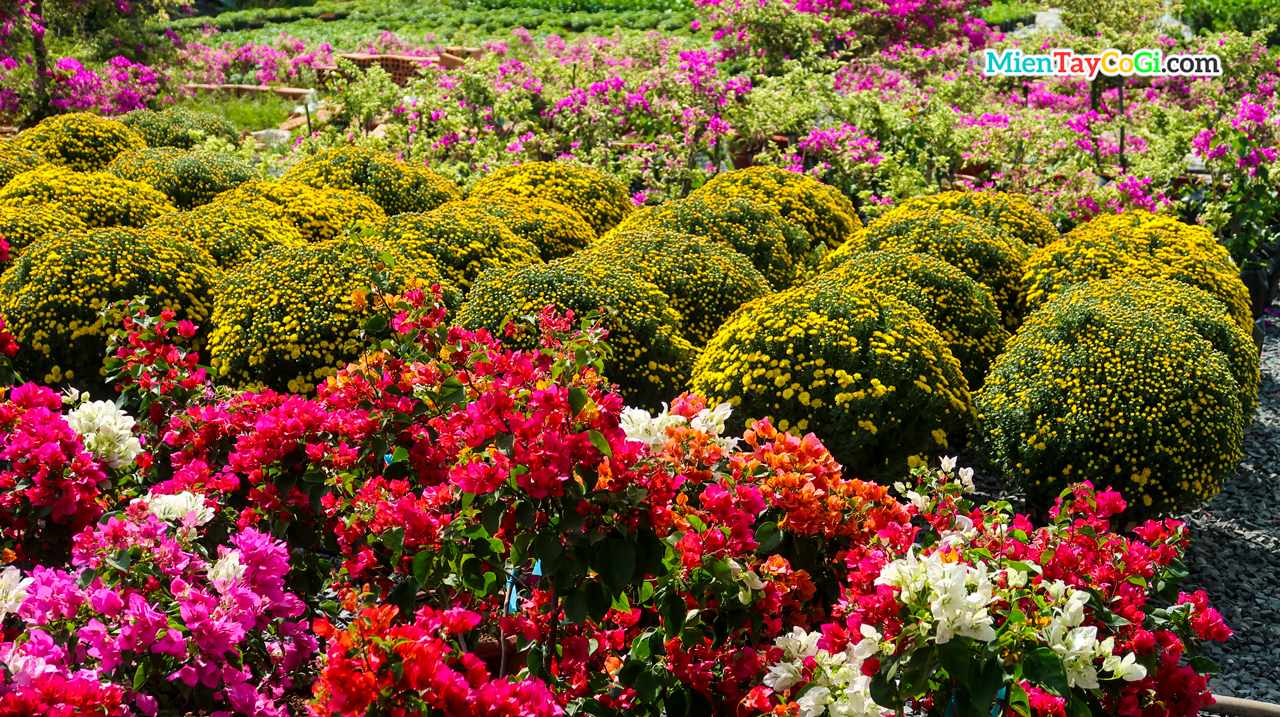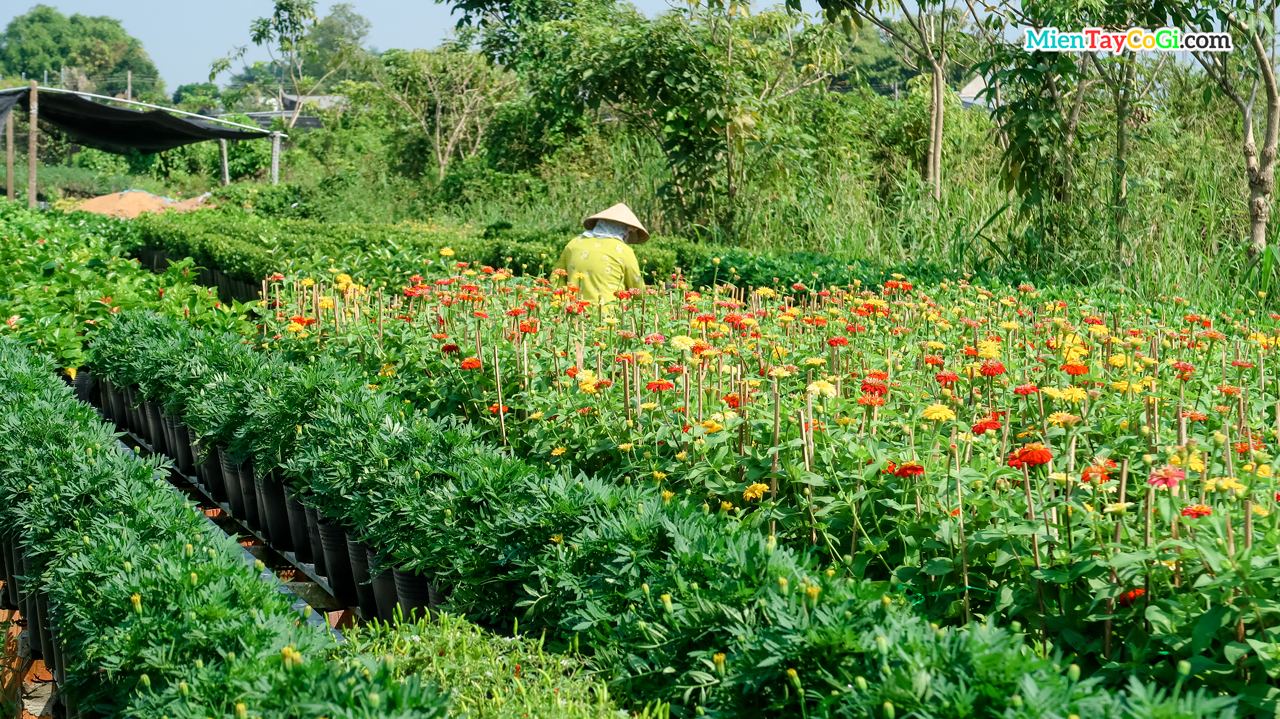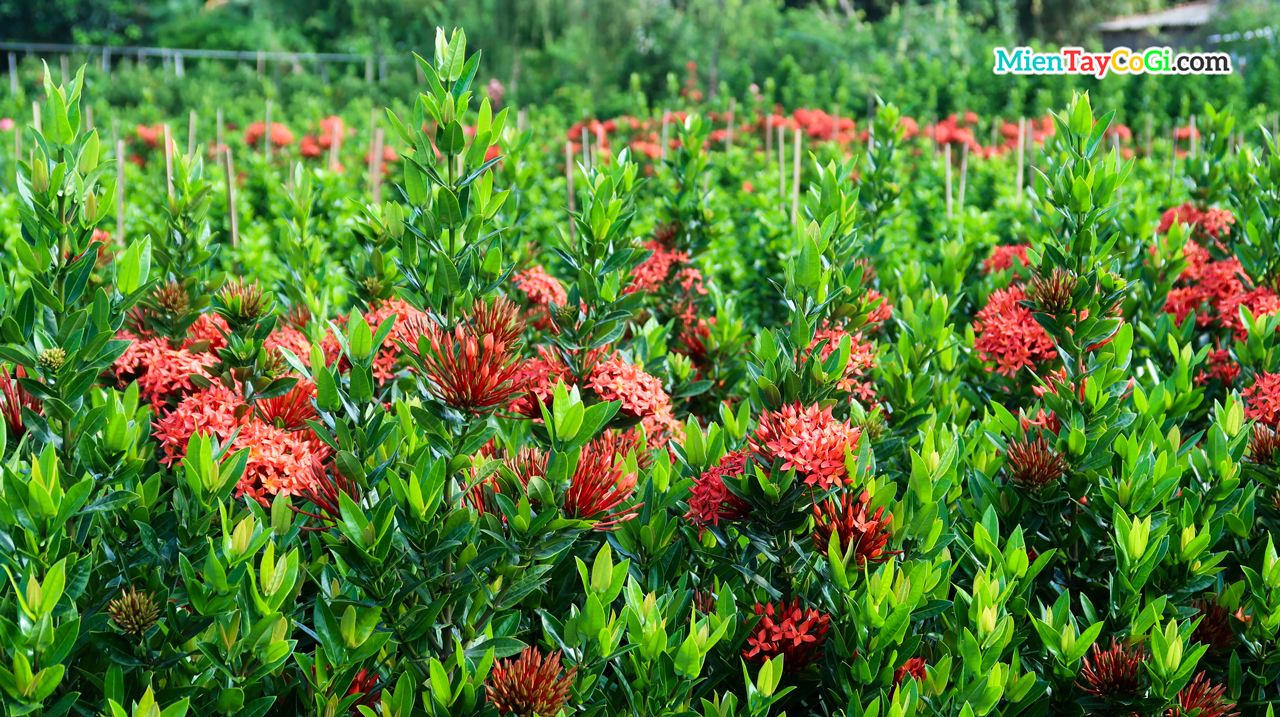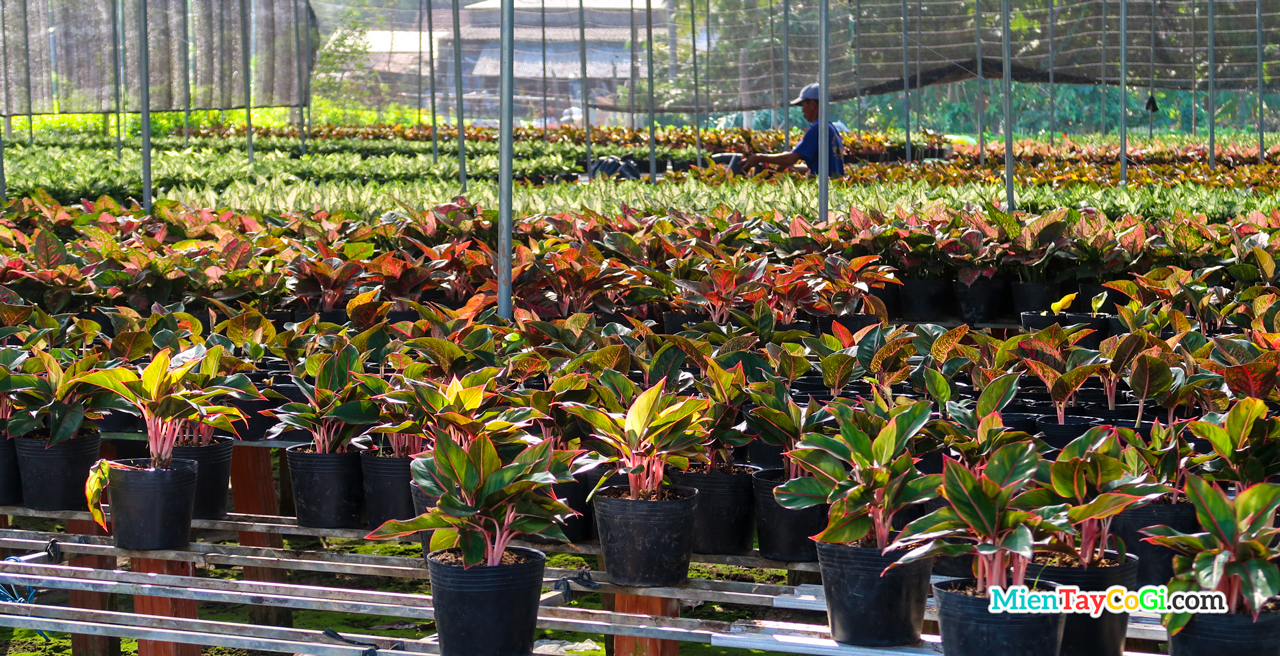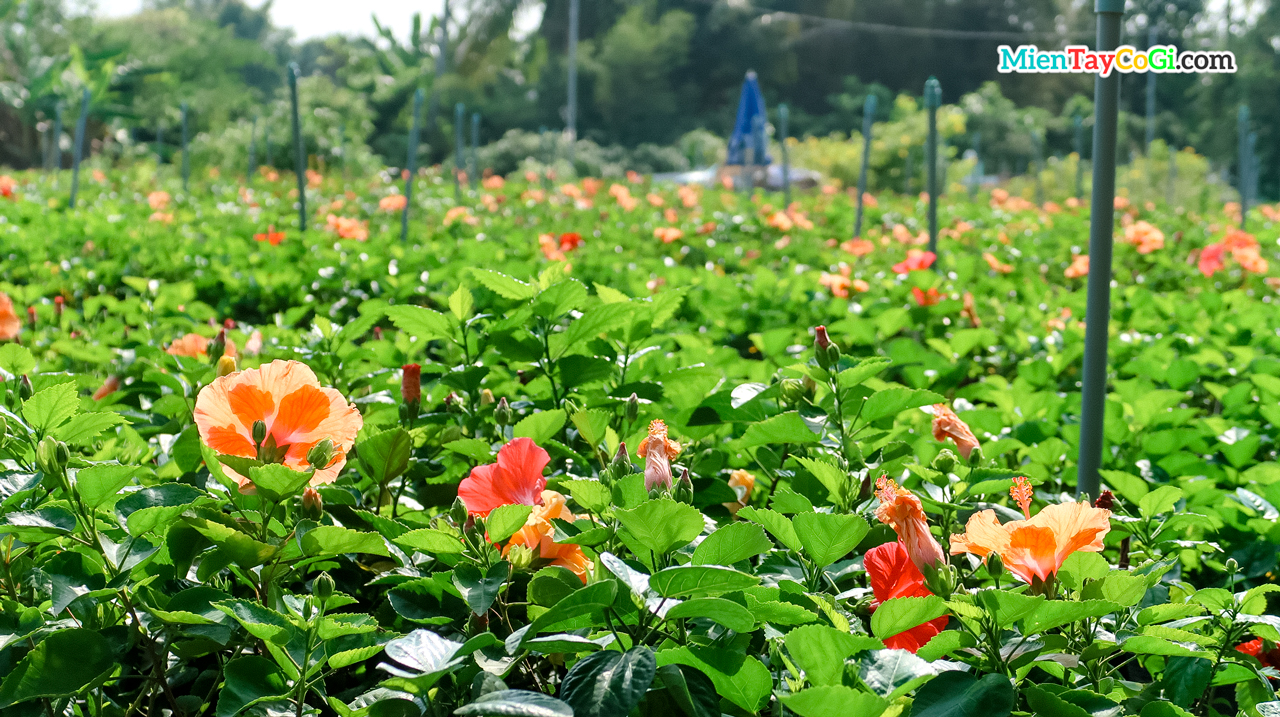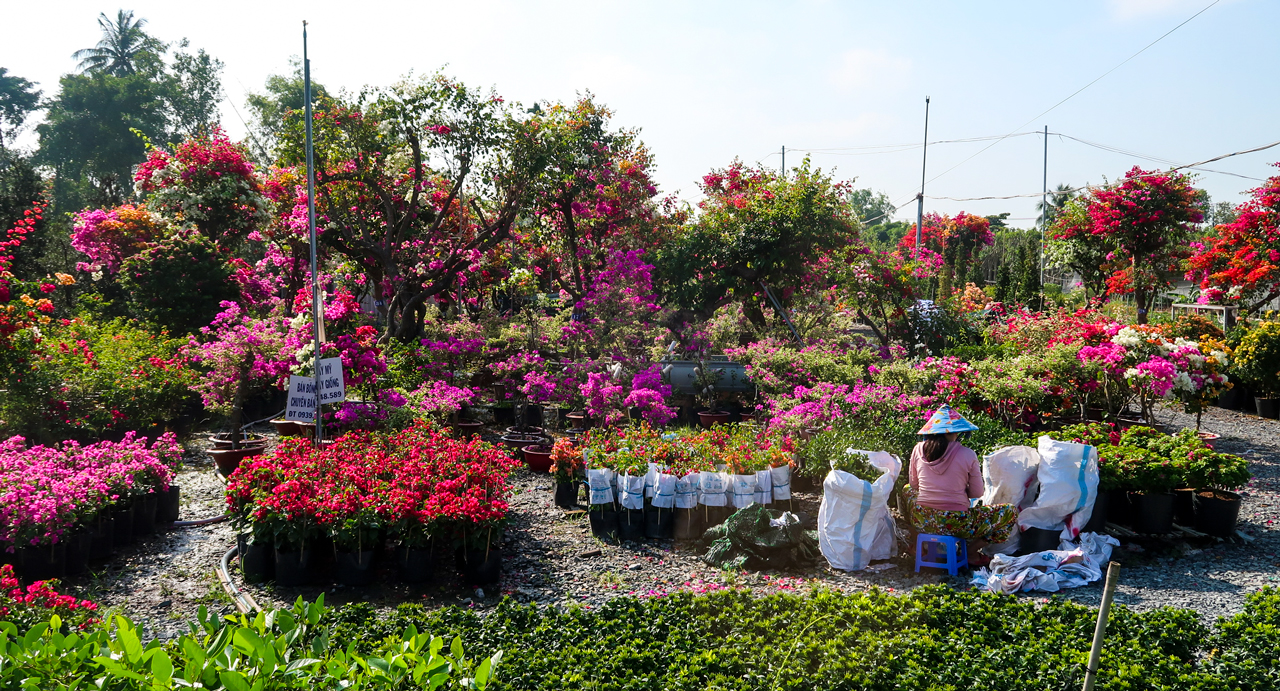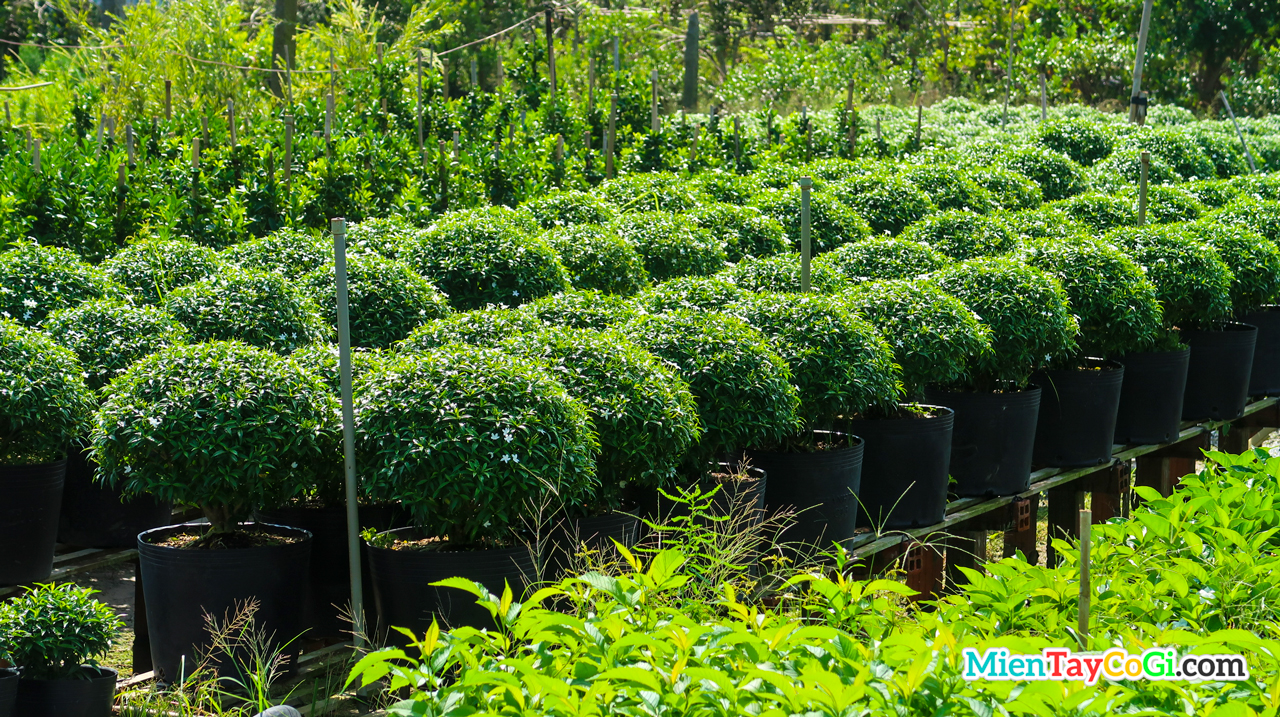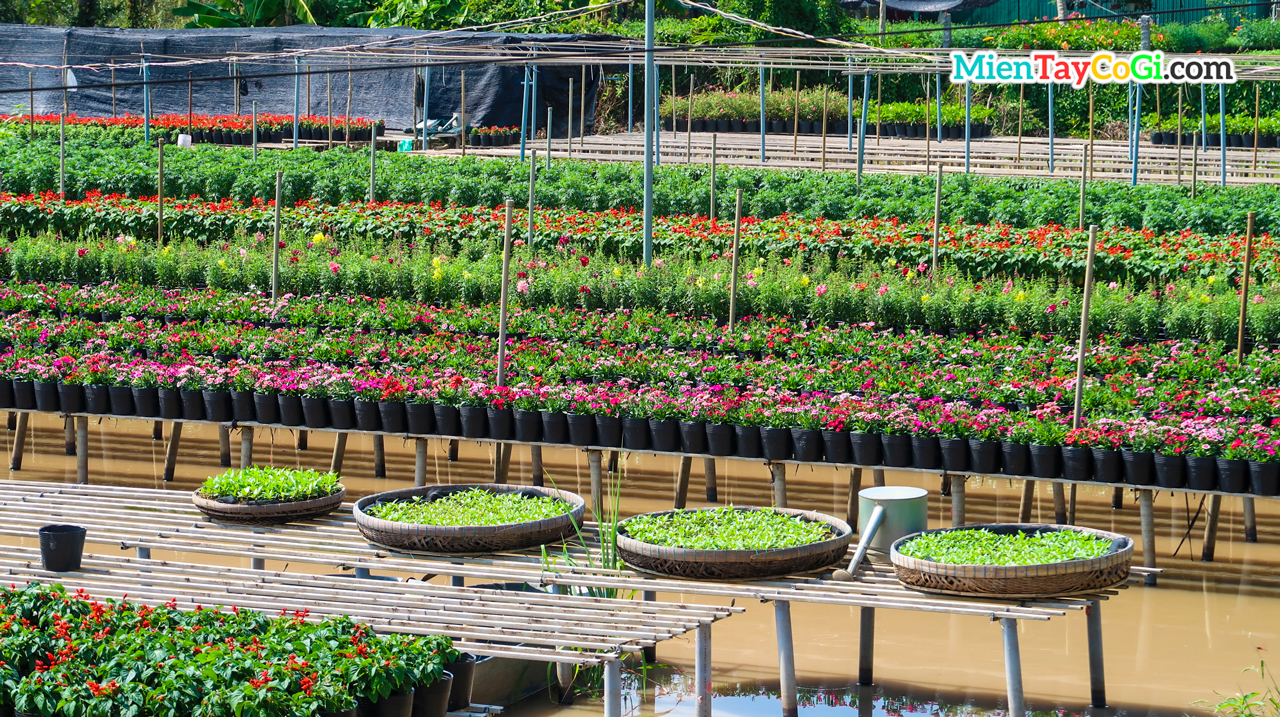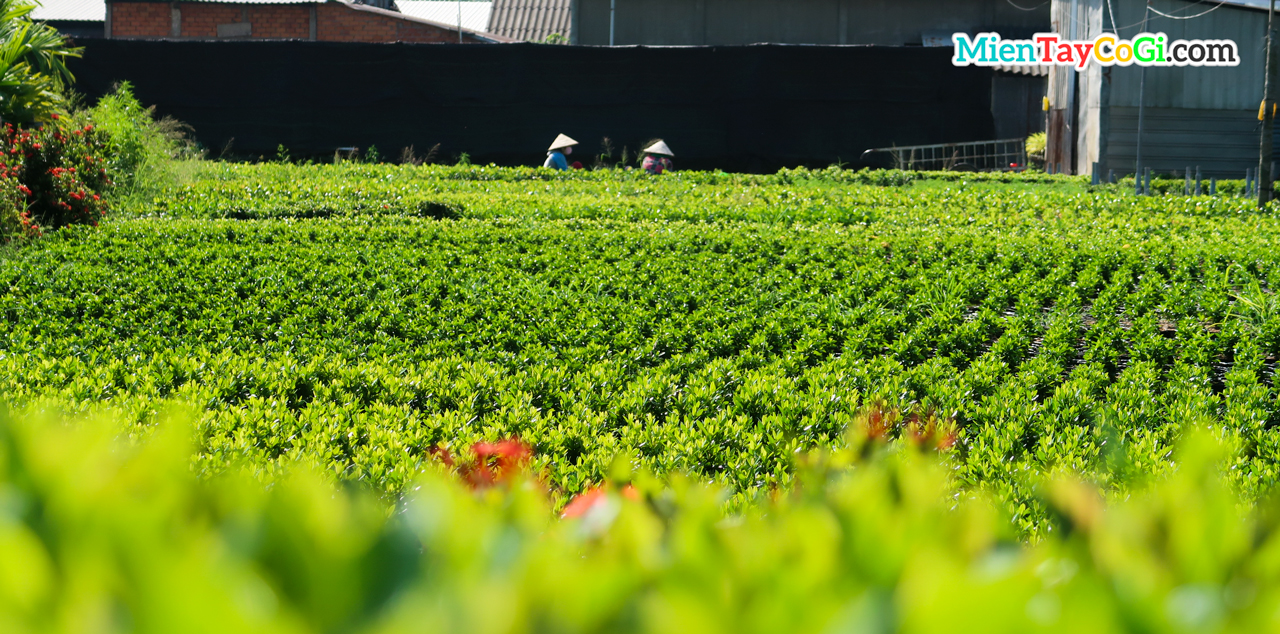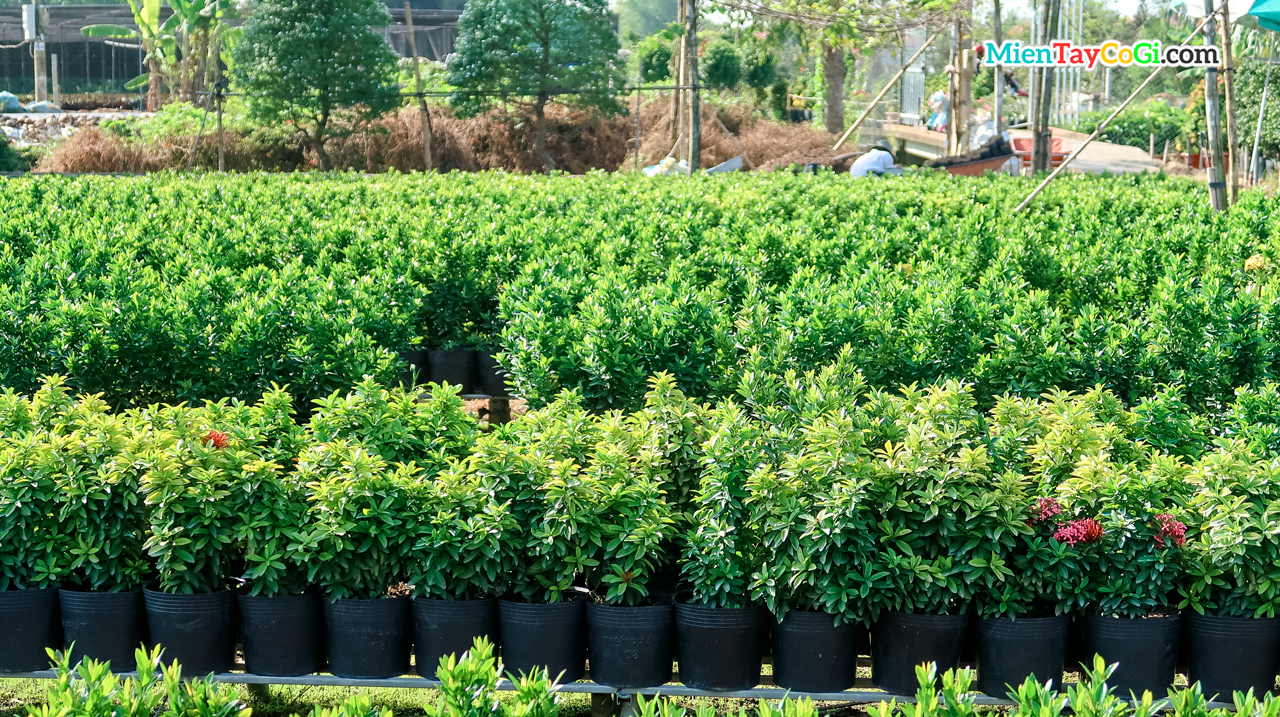 Images of flowers, ornamental pots filled with spring.
Photos of flower farmers life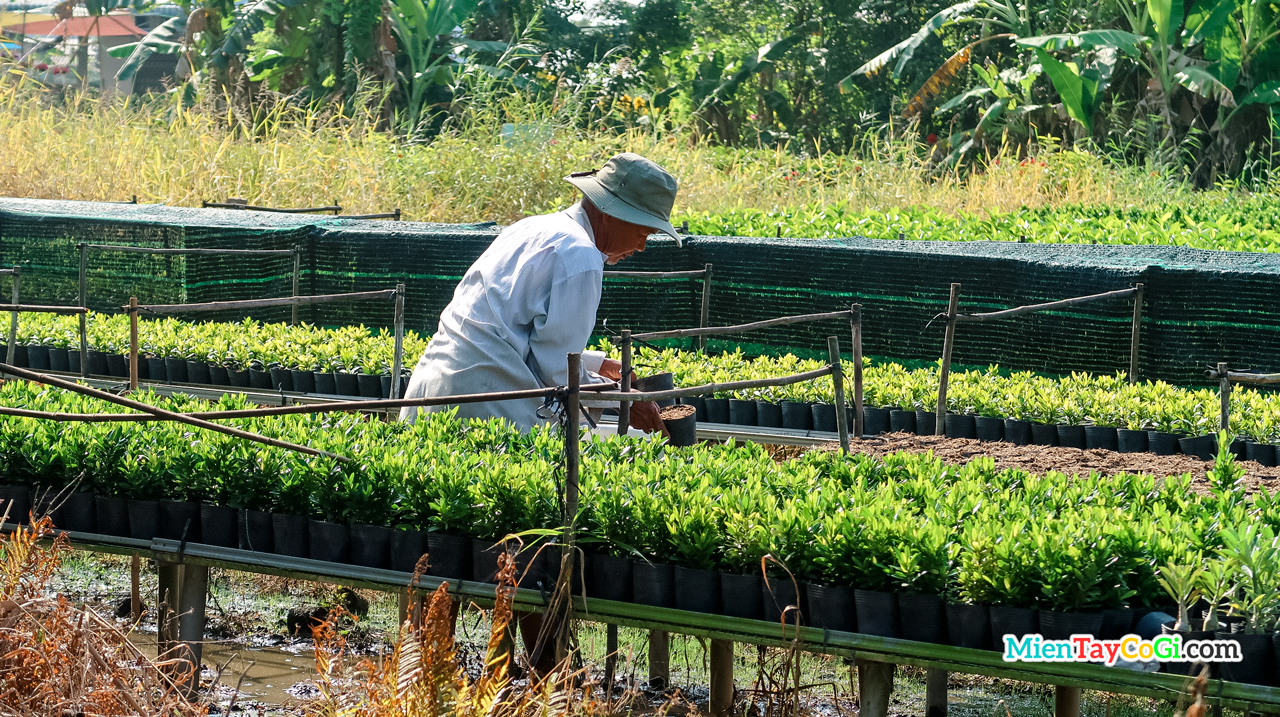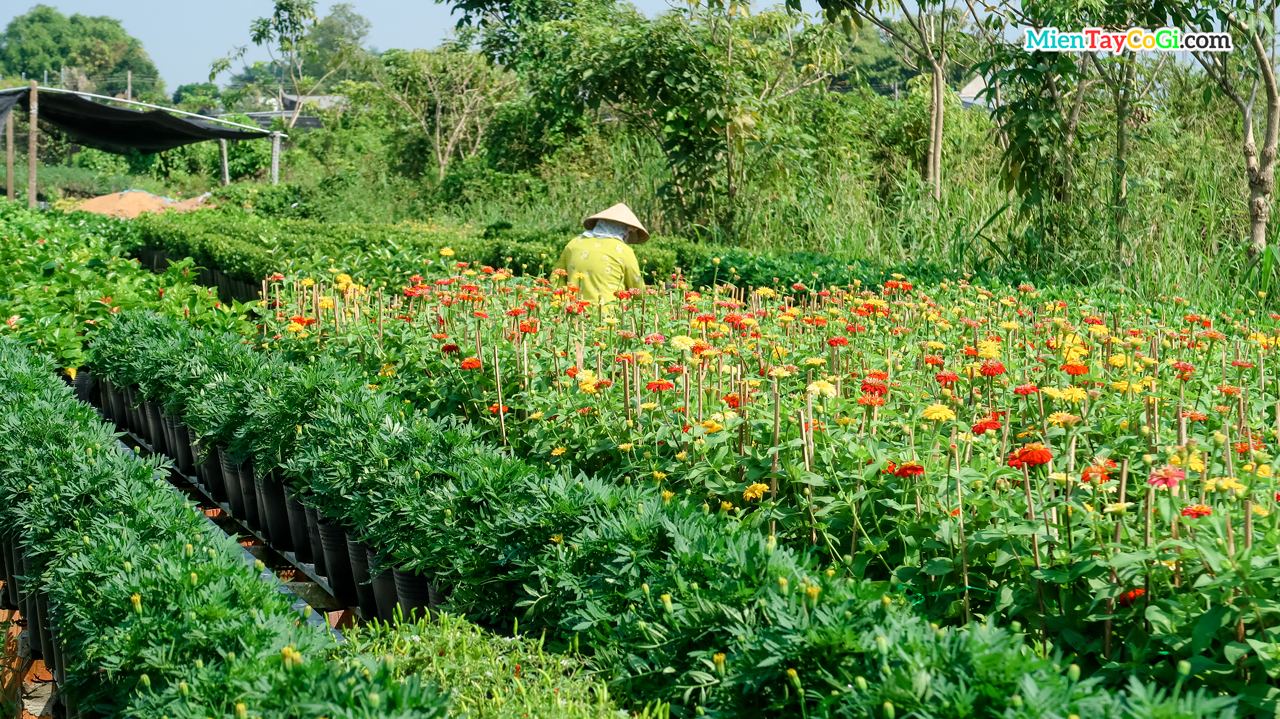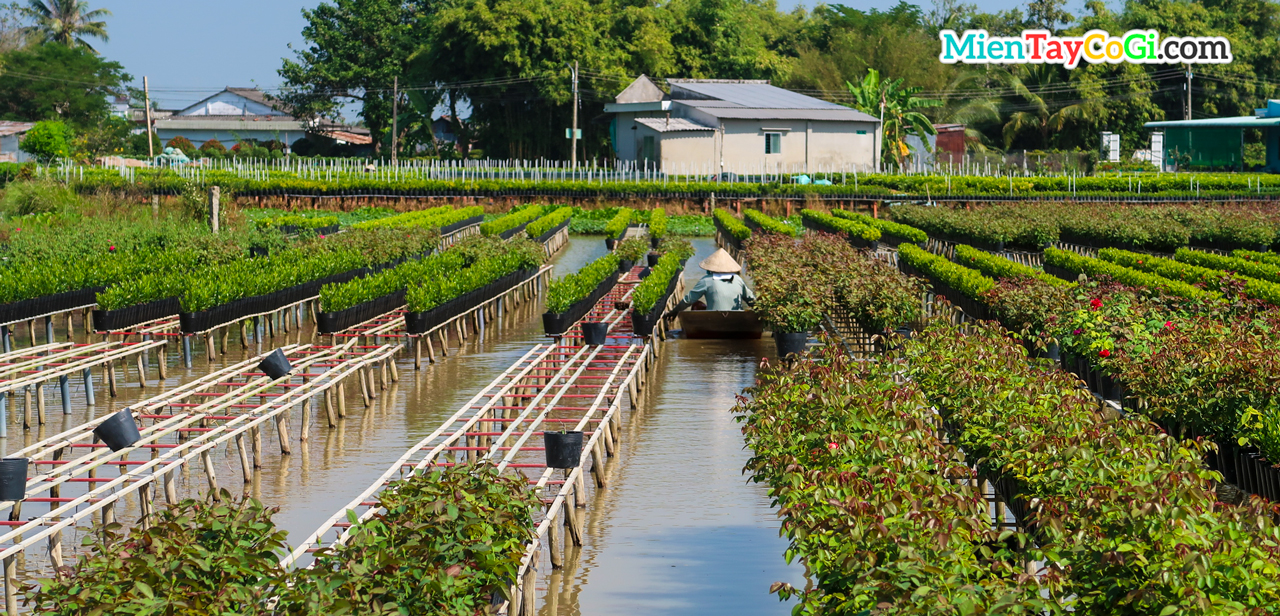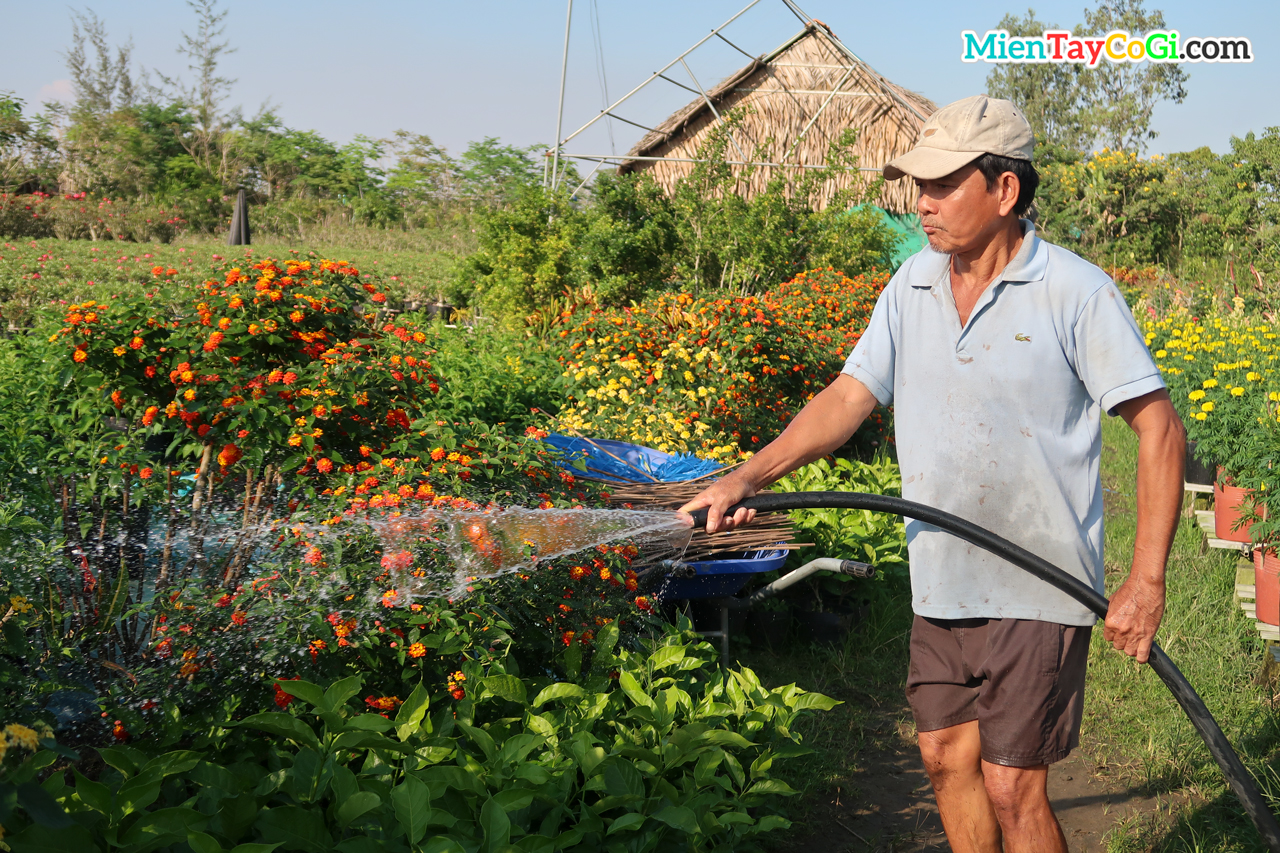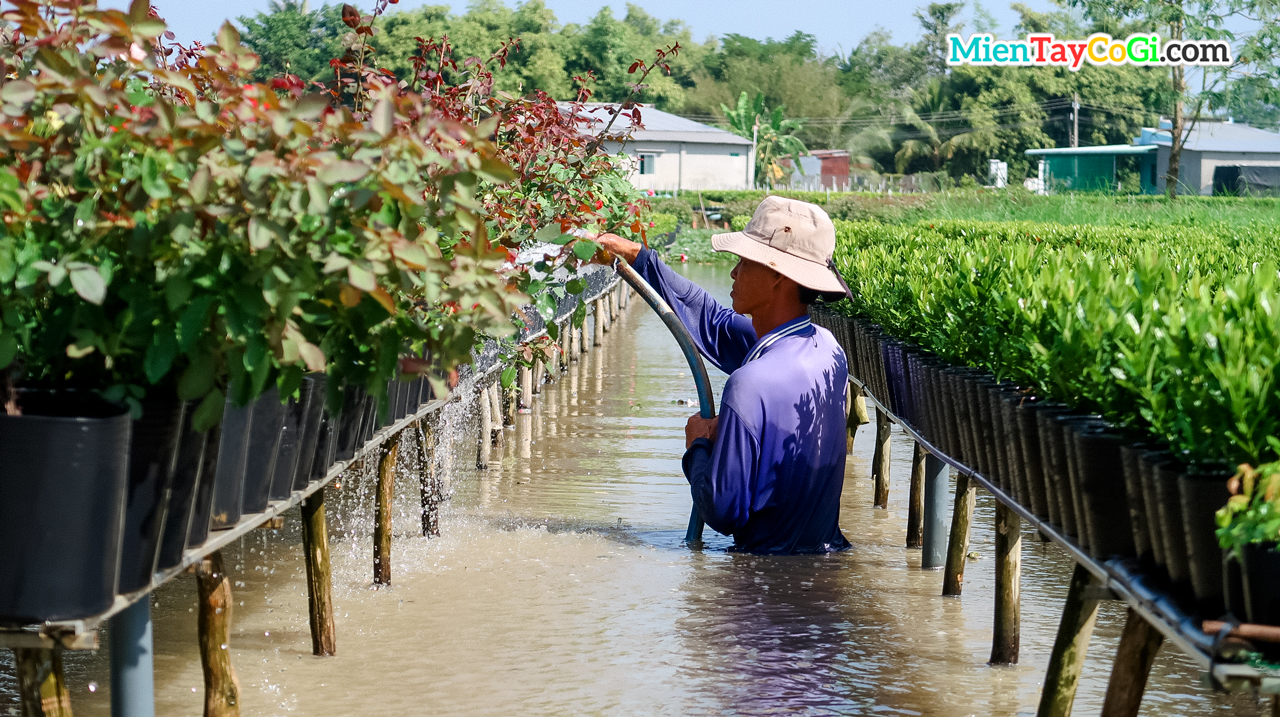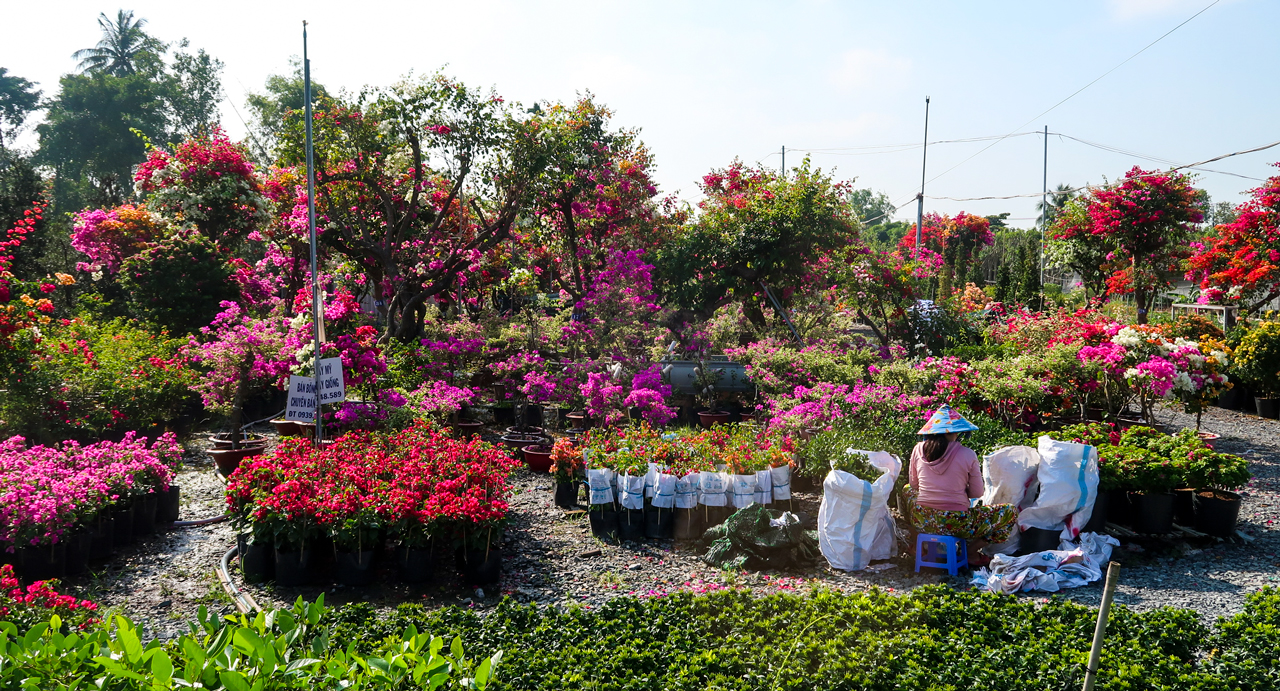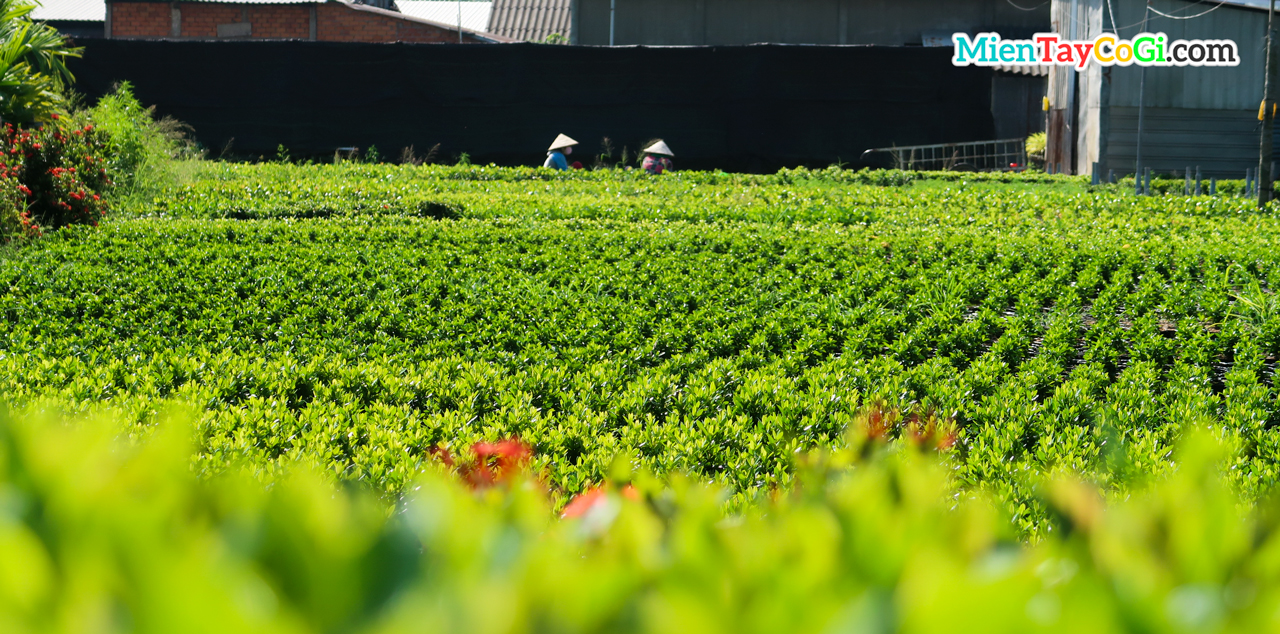 Pictures of flower growers working,taking care of the trees, watering plants in the Village.
Photos of Sa Dec flower village flycam 2020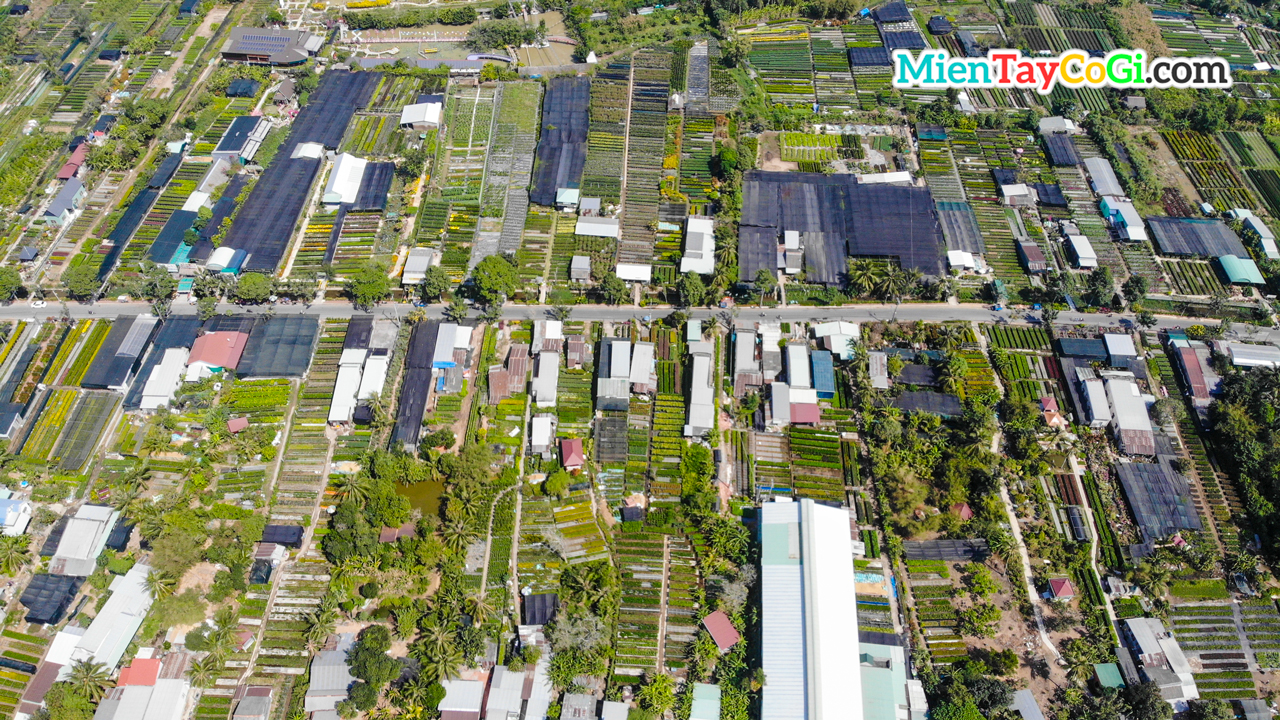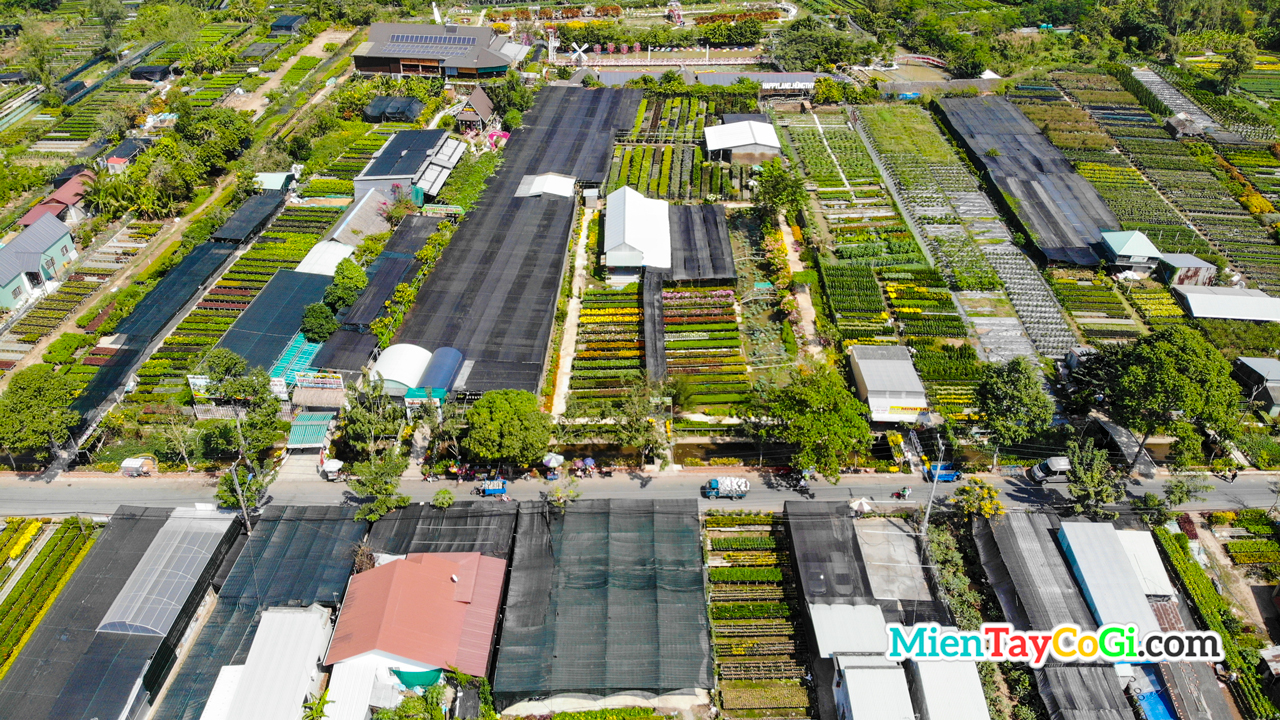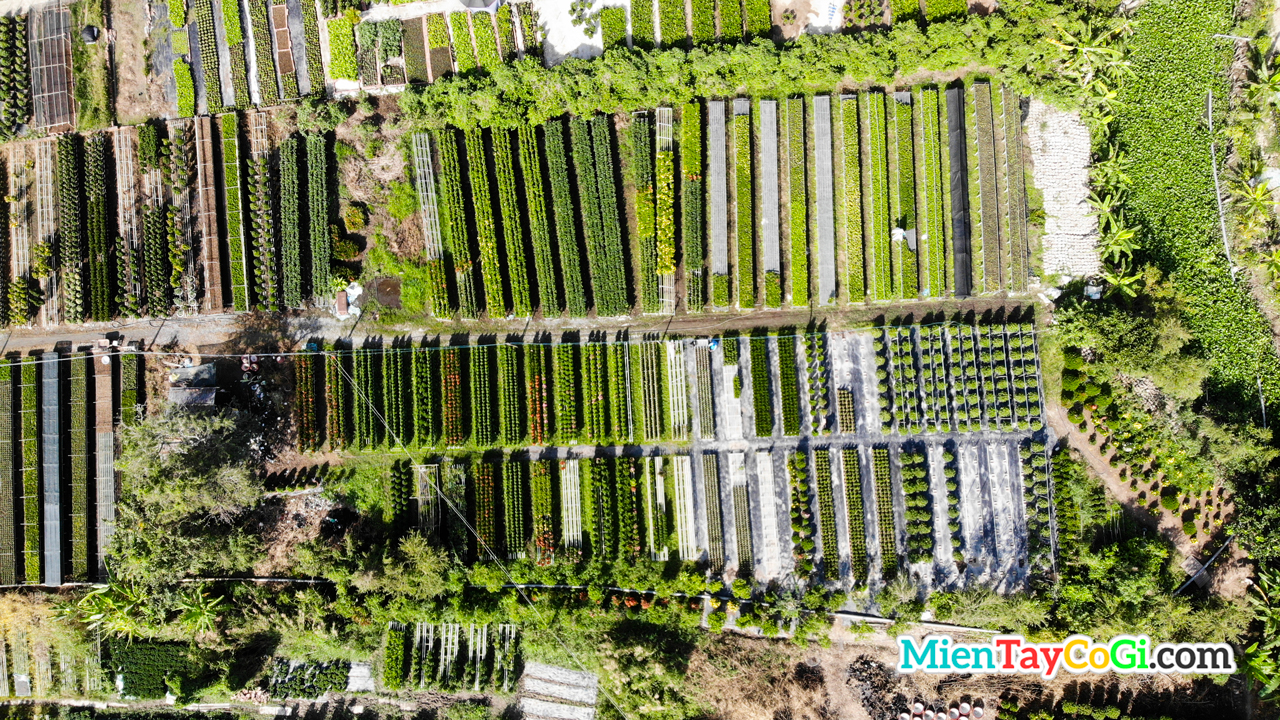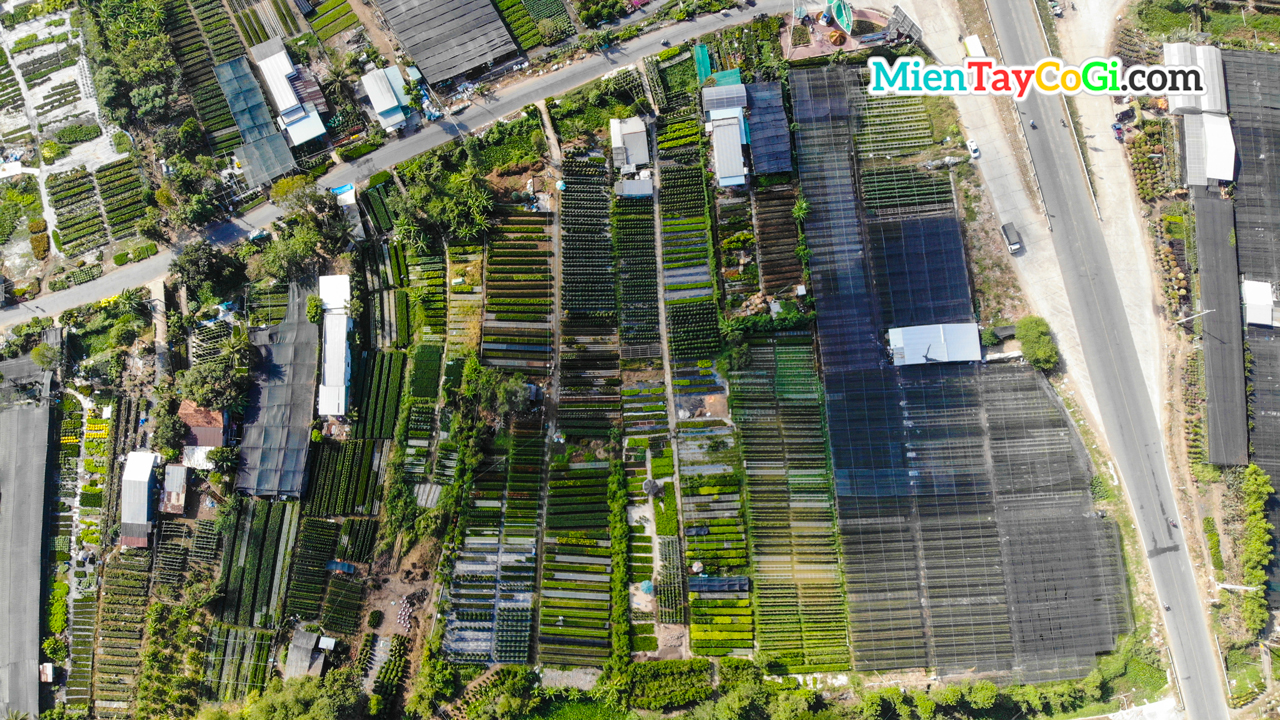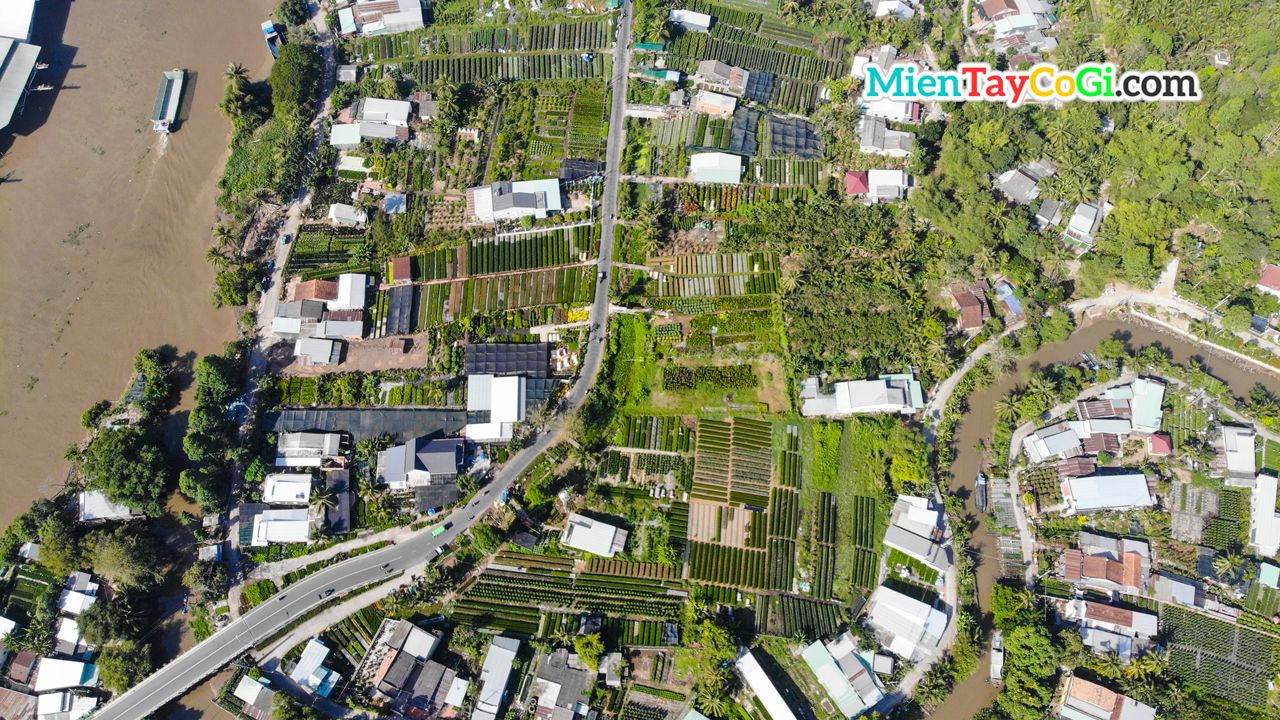 Some pictures of Sa Dec flycam from above.
Spring Flower Festival 2020 in Sa Dec Flower Village
Spring Flower Festival is an annual activity that takes place every year in Sa Dec flower village. Just on the occasion of the New Year's arrival, the flower village is busy preparing items with joyful flowers.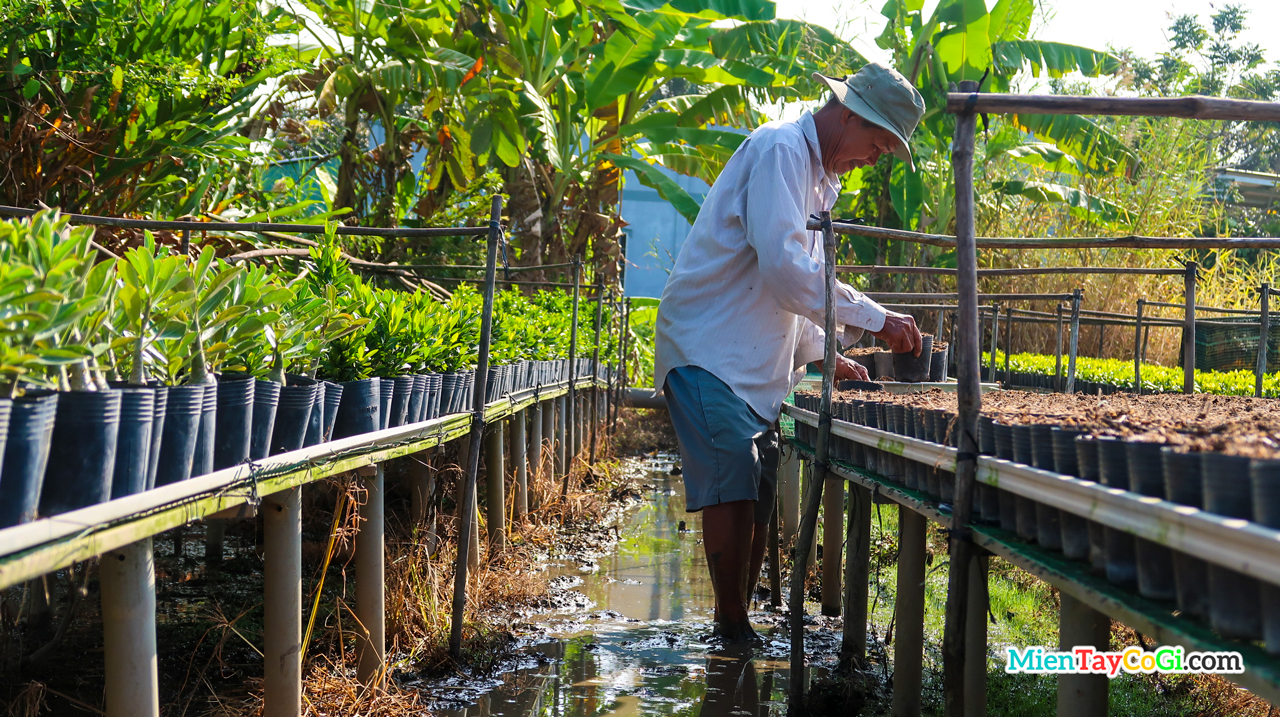 This year the festival is officially held on January 14, 2020 right in the heart of the village.
The program includes an art flower exhibition, singing and dancing performance, a folk dance performance of teenagers, a charming lady's dress competition, a cockfight and many interesting folk games taking place in parallel.
Introduction about Sa Dec flower village
Sa Dec flower village has a 100-year-old history. Initially only a few households planted flowers but now there are nearly 3,000 households planting flowers. Particularly, the flower has over 2000 different species and provides about 3,500,000 flower baskets for Tet 2020.
Review Sa Dec Flower Village 2020 of visitors
Ca Ca 4/5 rated: "The first impression is quite faint, disappointed. Because maybe I have high expectations through many people's reviews. But did not know that arrived. Simply a village + plant flowers. I tried to find the parking space for a while. Then go around wandering around to take photos of virtual live, mostly photographing flowers. I don't understand how to exploit flower village yet. So go hopelessly and prepare your mind to go home. Then met an uncle / his age. Calling on the play uncle.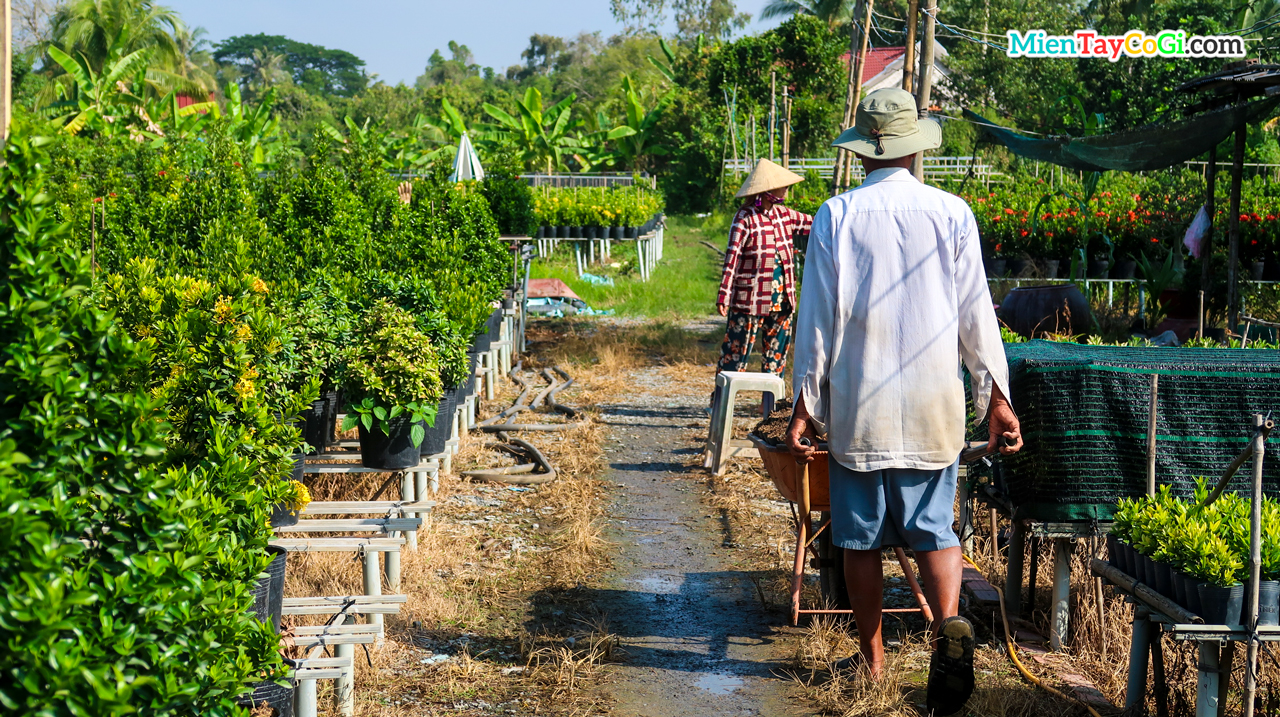 Taking pictures of sightseeing is okay. Don't pluck the flowers. Oh my god, he's really cute. At least the first impression. Really. I am so happy. Deadlock meets light. And so I went into his house to visit. Also bought a small pot to support. End of the flower village trip. The shop's name is Ha Tien. Hope everyone will support him. Without him, it would be like a trip to dozens of kilometers away to become wasted."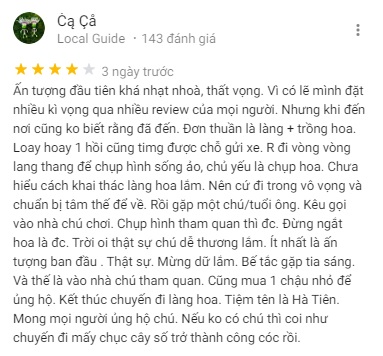 History of Sa Dec Flower Village
Initially only a few households planted flowers in Tan Quy Dong village to provide flowers for people during Tet. Later, because of the good soil and planting methods, many surrounding people also learned to follow.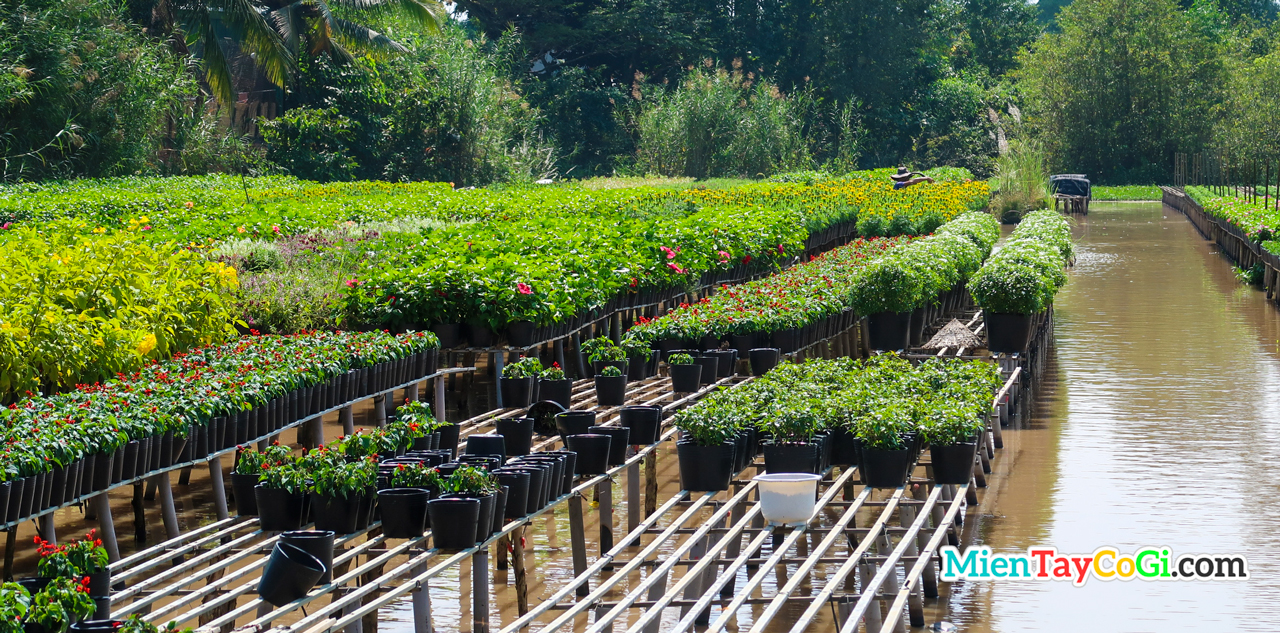 Since the beginning of the 20th century with a few households growing flowers has multiplied into thousands of households by the beginning of the 21st century and up to nearly 3,000 households have grown flowers at this time.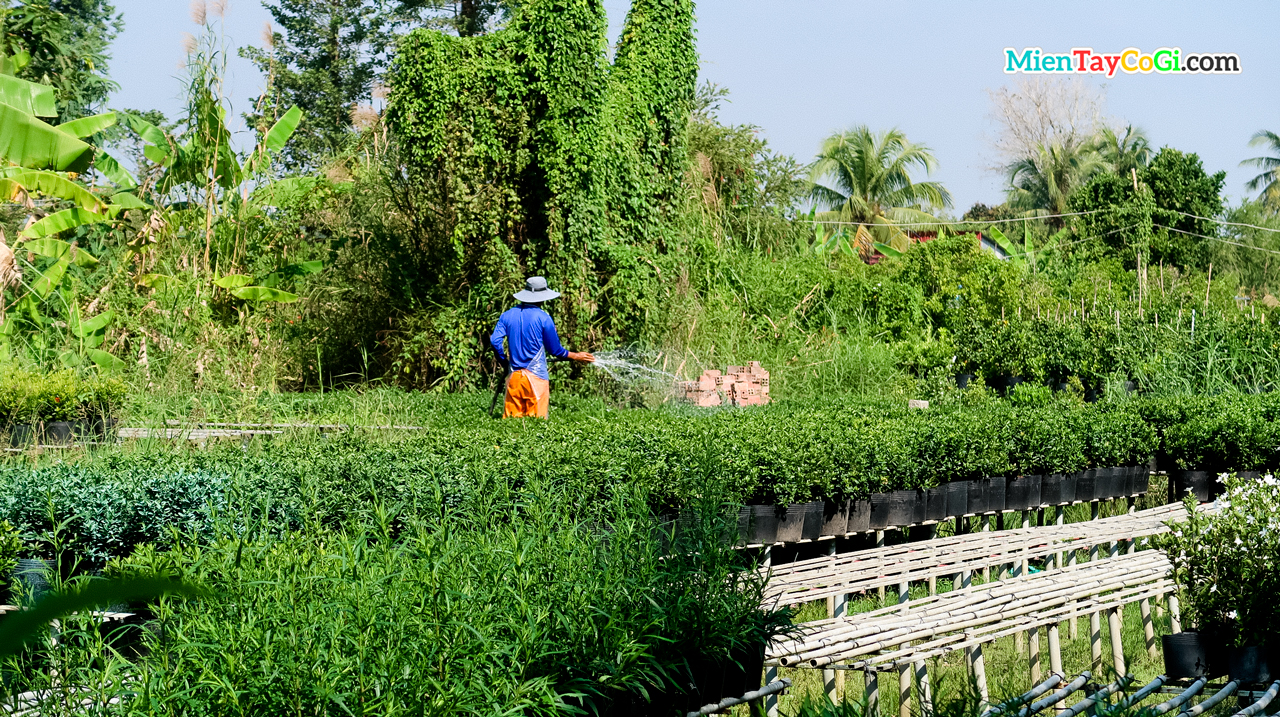 Initially, most people concentrated on planting flowers only. However, from about before 2010, Dong Thap province has expanded to include tourism services here. Visitors have also grown quickly.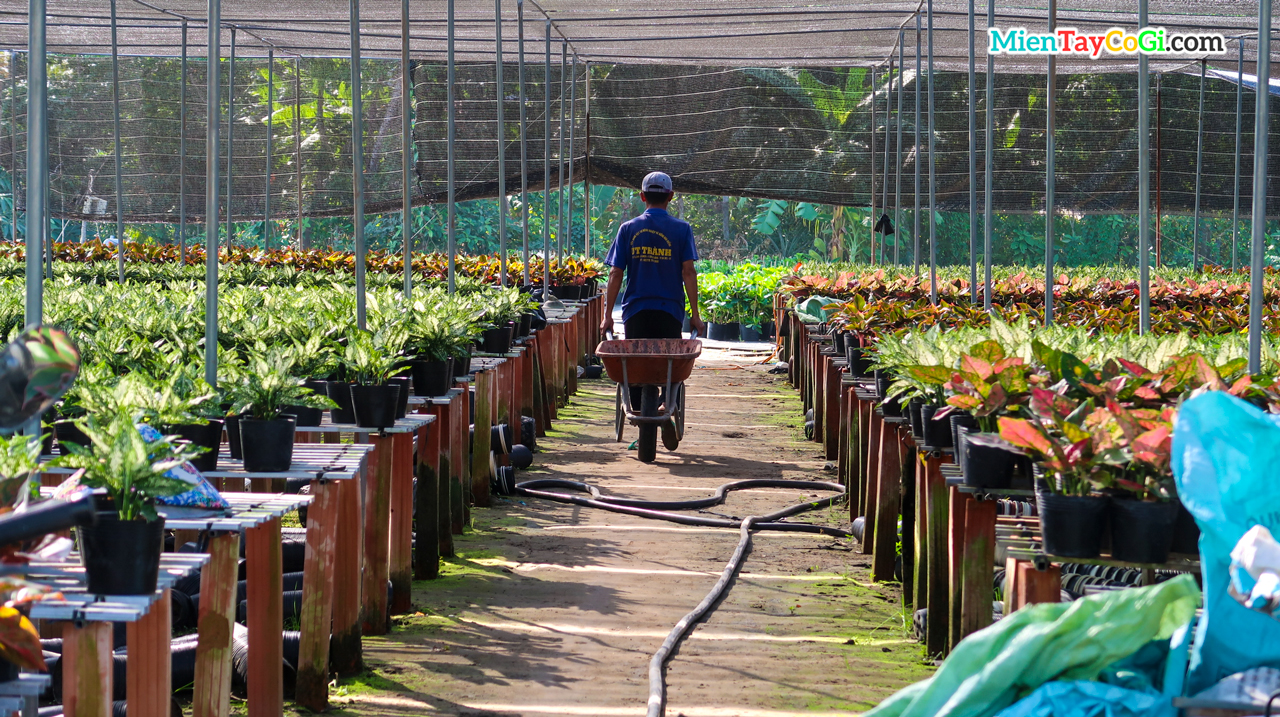 Suggest a schedule to visit Sa Dec – Dong Thap during the day
Sa Dec – Dong Thap is a beautiful tourist destination. In addition to Sa Dec filled with flowers in the spring, other attractions are also quite attractive. The following is the recommended schedule and location for a day trip to Sa Dec for you.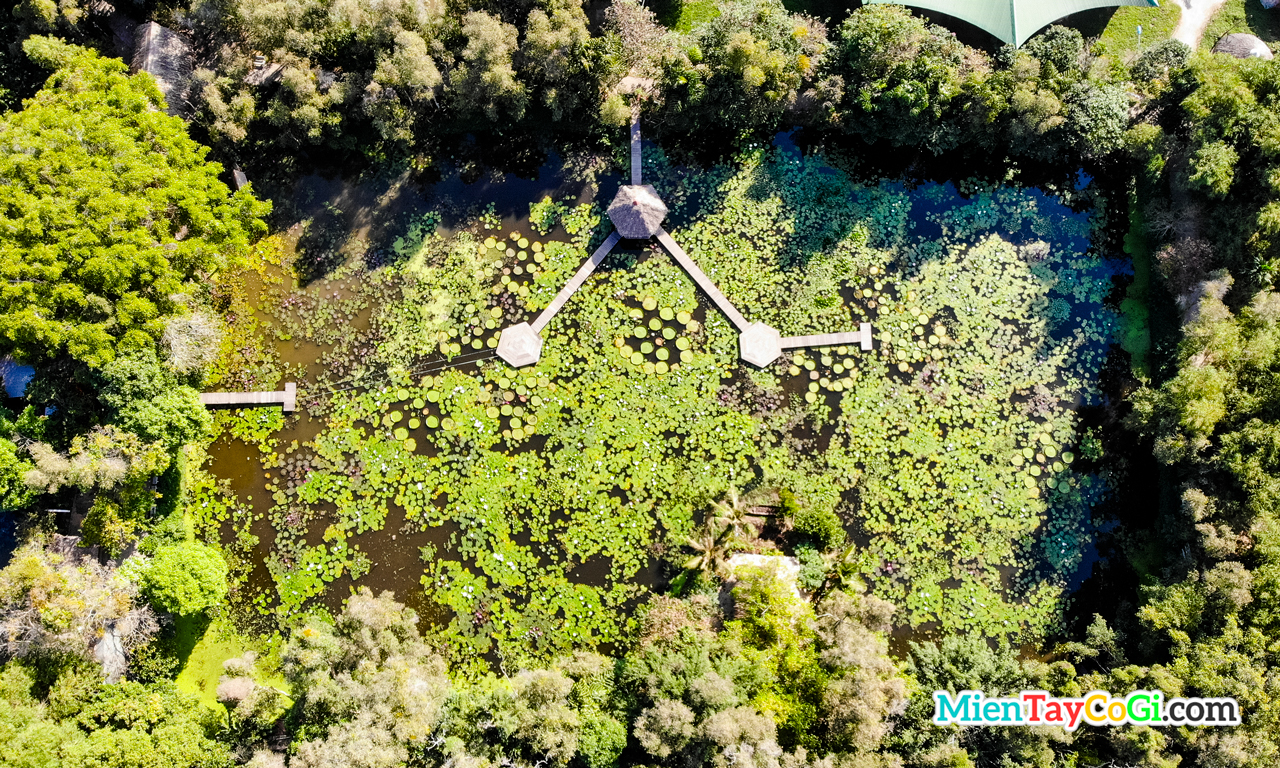 The ancient house of Huynh Thuy Le
Huynh Thuy Le Old House is a famous old house in Dong Thap and the West. It is one of the three famous old houses beside the ancient house of Binh Thuy and the ancient house of Prince Bac Lieu.
This is the place where the famous love takes place in the movie Lovers. And also the home with the most unique ancient architecture with East and West harmoniously combined.
It is located only about 4km from the flower village. Near it is Kien An Cung Pagoda, Sa Dec wholesale market. Refer to the address on Google Map of the ancient house of Huynh Thuy Le.
Ticket price: VND 20,000 / adult, VND 10,000 / child (Including sightseeing tickets, tea and ginger jam, not including HDV narrative history).
Opening hours: 7:00 – 17:00.
Address: 255A Nguyen Hue Street, Ward 4, Sa Dec, Dong Thap, Vietnam.
Kien An Cung Pagoda
Kien An Cung is a hundred-year-old Chinese temple in Sa Dec. It is the gathering point and beliefs of people of Chinese descent from Fujian to Vietnam. Unique architecture, long history make it an interesting attraction for many tourists.
Kien An Cung is located quite near the ancient house of Huynh Thuy Le. It is also a temple that the Huynh Thuy family contributed a lot of money to build and repair.
Opening hours: 8:00 – 12:00 and 14:00 – 17:00. There is a lunch break, so you cannot visit in the middle of the afternoon.
Address: Tran Hung Dao Street, Ward 1, Sa Dec, Dong Thap, Vietnam.
Kim Hue Pagoda
Kim Hue pagoda is one of the largest ancient pagodas in Sa Dec. It has a history of about 200 years. Once there was a temple to train monks and educators across the West. So it brings with it a long history and culture.
It is quite close to Kien An Cung Pagoda, the ancient house of Huynh Thuy Le and Sa Dec market.
Address: Nguyen Tat Thanh Street, Ward 1, Sa Dec, Dong Thap, Vietnam.
Lai Vung Tangerine Garden
Lai Vung Tangerine Garden is usually ON THE SEASON WHEN THE Tangerine GARDEN REPLACES WITH WATERY ORANGE FRUIT. MIX BETWEEN ORANGE ORGANIC SCENES ARE THE GREEN OF TANGERINE TREES. VISIT TANGERINE GARDEN YOU CAN BOTH EATING COMFORTABLY AND CHECKING IN EXTREMELY PERFECT. LET'S GET TO KNOW THE NOTES AND ADDRESSES TO THE LAI VUNG TANGERIN GARDEN AREA IN DONG THAP WITH WHAT'S IN THE WEST!
Refer to how to go to Lai Vung Dong Thap pink tangerine garden: Top the most beautiful tangerine gardens of Lai Vung (Vietnamese).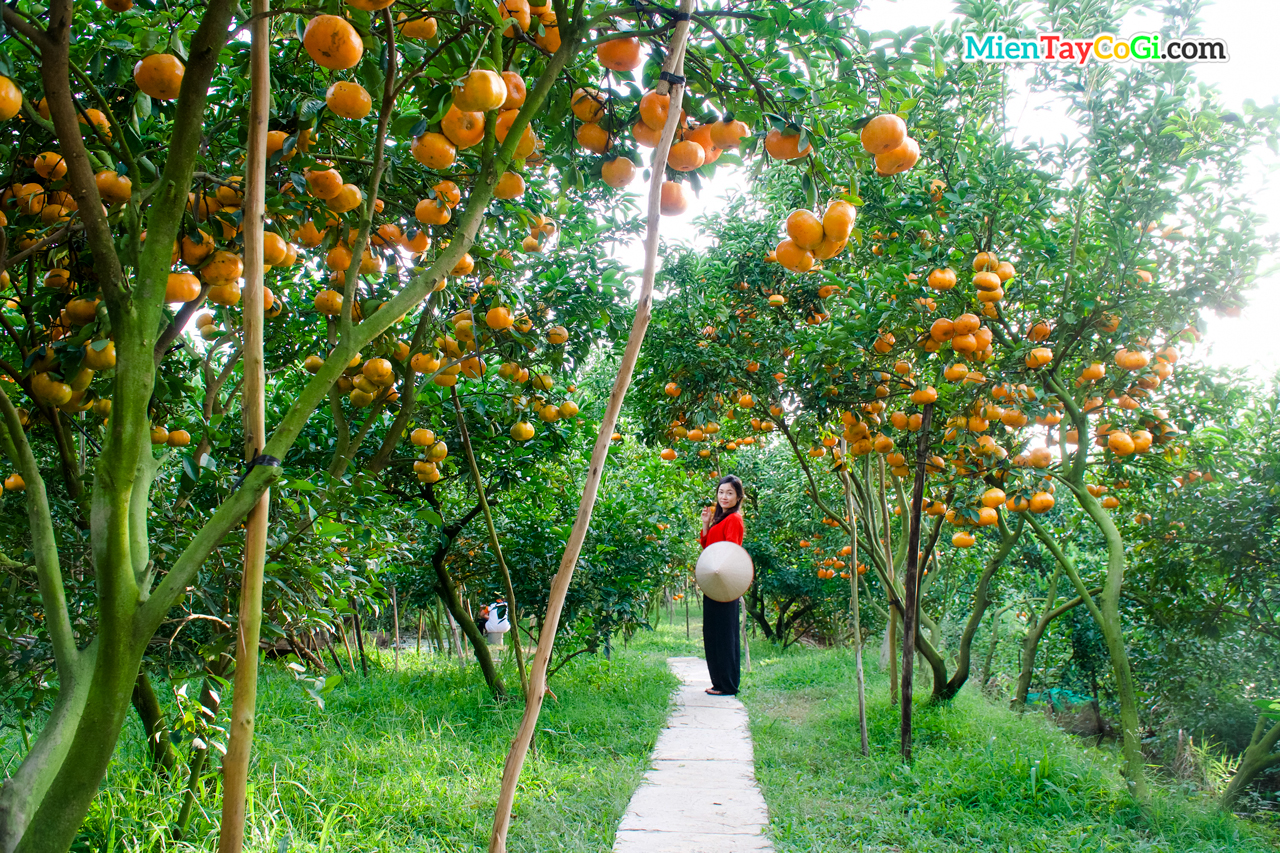 Xeo Quyt tourist area
LOCATED IN CAO LANH DONG THAP, THIS IS A WESTERN NATURAL JUNGLE BASE. TRAVELING BY SMALL BOATS THROUGH CANALS, 2 SIDES ARE ORIGINAL BEAUTY OF JUNGLE AND BIRD SINGING MAKES YOU FEEL INNER PEACE. ALONG THE CANALS ARE ECO BASE IN THE WAR WHICH IS STILL REVERSED UNTIL TODAY.
See more details about review: Information of Xeo Quyt Resort (Vietnamese).
Gao Giong tourist resort
Gao Giong tourist site is an ecological and garden attraction with many interesting games and miniatures. Inside there are also many tum serving cuisine with many different delicacies.
Come to Gao Giong not only to visit but also to experience the peace among the trees and soothing nature. Especially, the ecosystem is quite diverse and attractive.
However, it is also a bit far from Sa Dec flower village about 40km. Refer to Google Maps Gao Giong address.
Address: Hamlet 6, Cao Lanh, Dong Thap, Vietnam.
In addition, Tram Chim and Dong Sen tourist sites are also other attractive places to visit in Dong Thap. However, it is not too close to Sa Dec compared to the above locations.
Sa Dec Flower Village Tour 2020 and 1 day Dong Thap tour
If riding a motorbike is a tiring activity, or going on your own will be difficult for people who rarely go out. Then you can choose from Dong Thap tours in thousands of different tours. I recommend you a one day Dong Thap tour from Can Tho quite ok by Mekong Smile Company.