Son Islet Tourism Area is an interesting fruit garden destination in Can Tho. You will experience the poetic landscape of Can Tho on the village roads filled with trees. Visiting the orchard, watching snakehead fish, making folk cakes, fish feeding, visiting fish rafts and many other interesting activities. Let's find out from A-Z backpacking Son Islet in detail with what's in the West?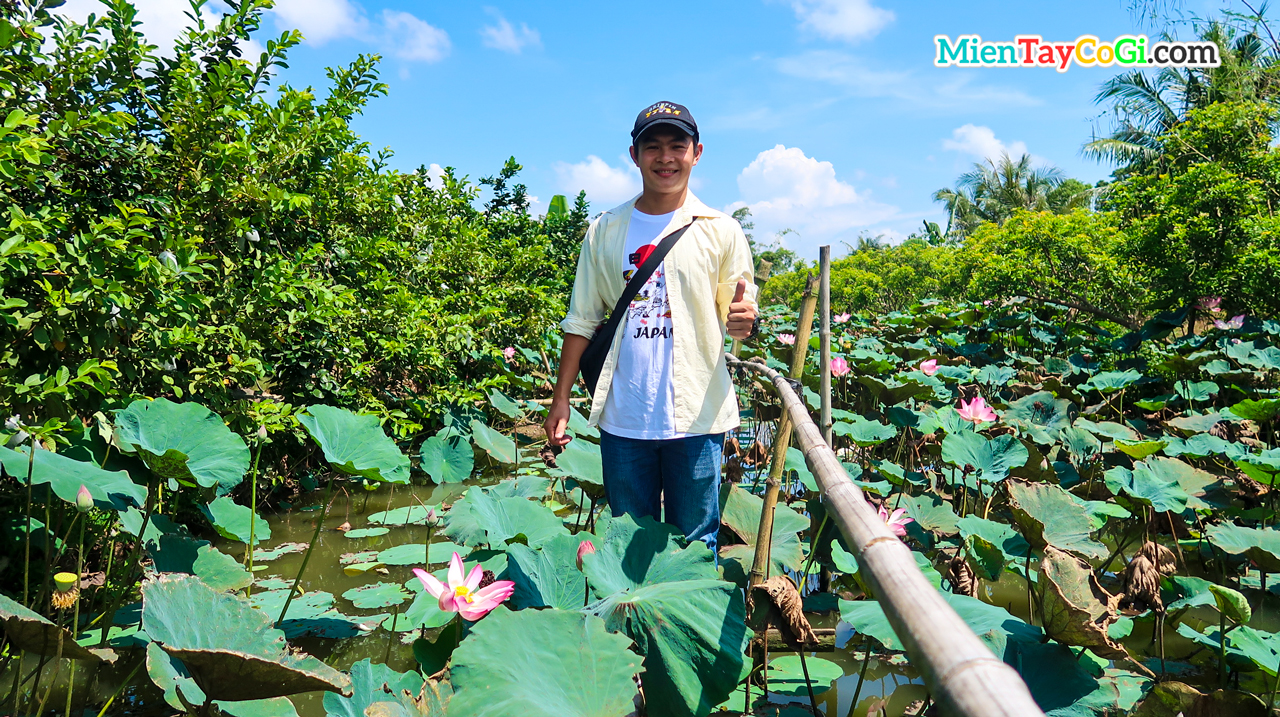 Hình 1: Tourists excitedly visit the Son Islet lotus pond
What is in Son Islet?
Son Islet area is about 70 hectares. There are several dozen households living there for many years. Initially, the eIsletomy was mainly fruit orchards, mainly fish raising. Later, from several recent years, began to develop more about tourism.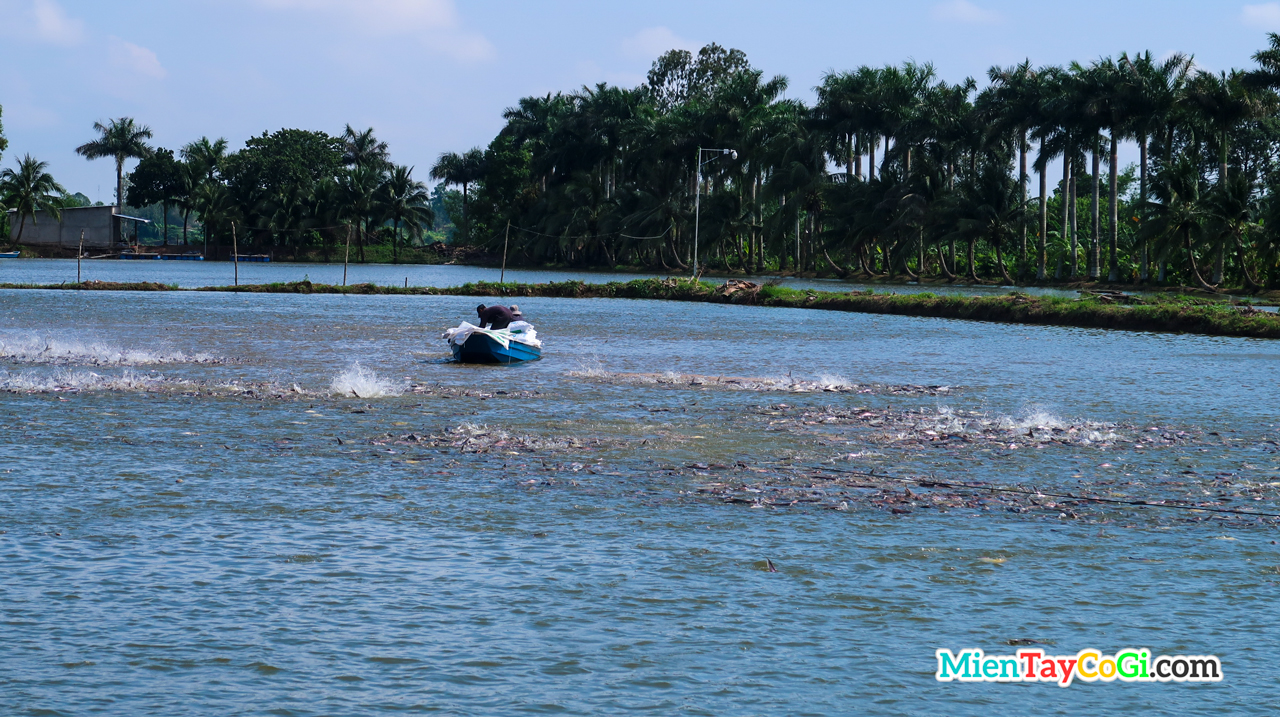 Especially based on the western countryside's culture and long life. From there, visitors experience more authentically and do not feel like an artificial tourism area like other places. Tourism in Son Islet is community tourism with many households working together.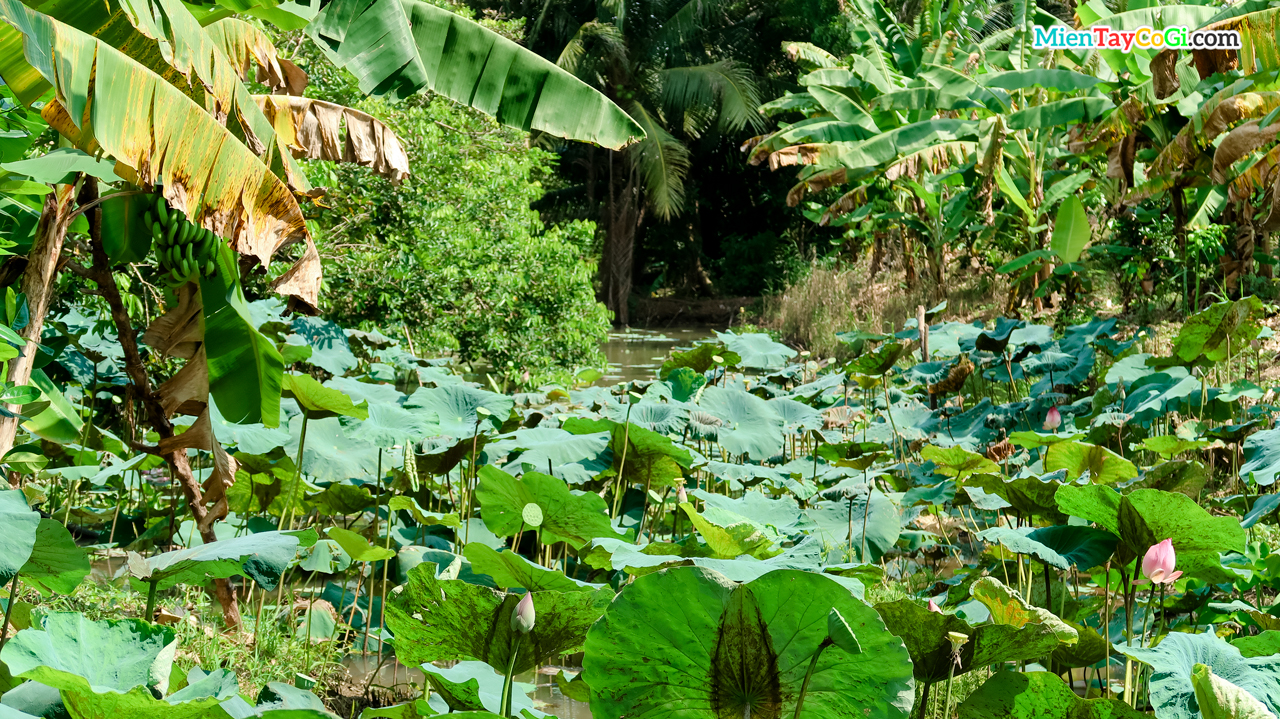 Dozens of different fruit gardens
The orchard here has all kinds of mango, guava, mangosteen, rambutan, plum, durian, jackfruit, longan, toad, orange, etc.It seems that 50% of all households have fruit gardens. There are some gardens allow to pick and eat comfortably, but some only allow to visit. Depends on each garden's own rules.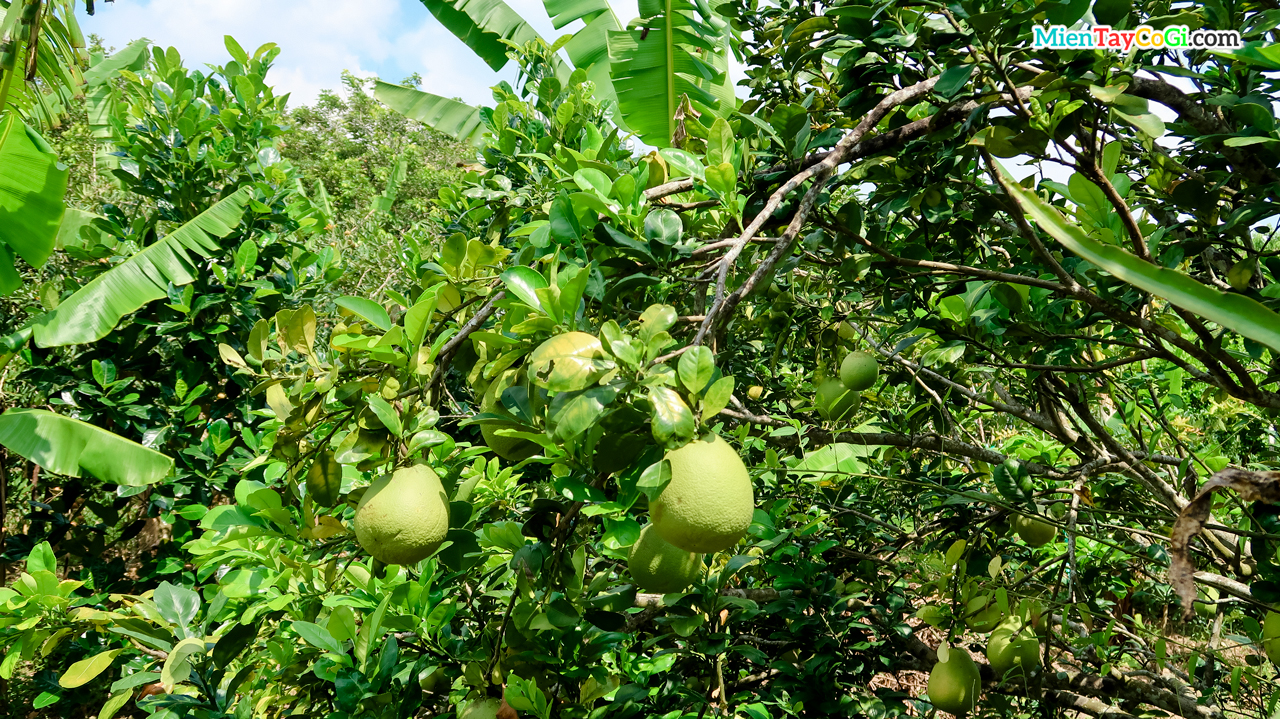 The price to visit the orchard usually: 10,000 VND – 20,000 VND.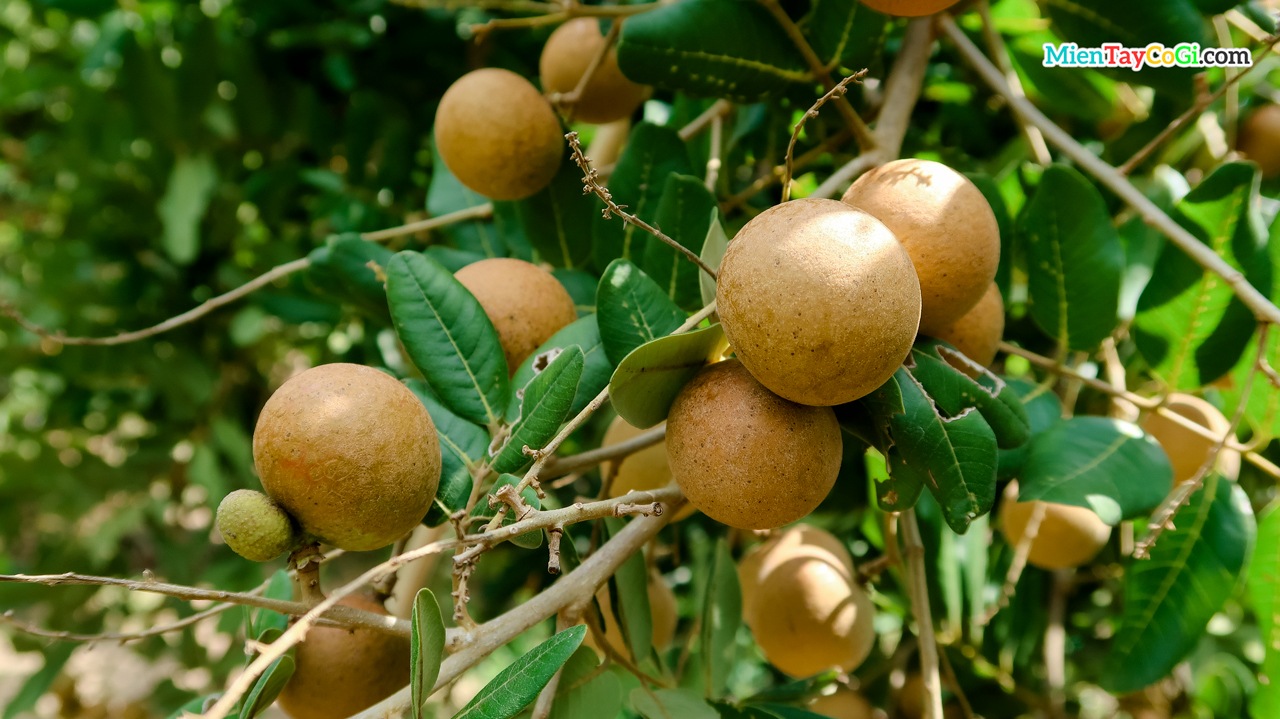 When visiting Son Islet, you choose yourself which to stop by. Depending on the fruit season, each garden has its own certain time.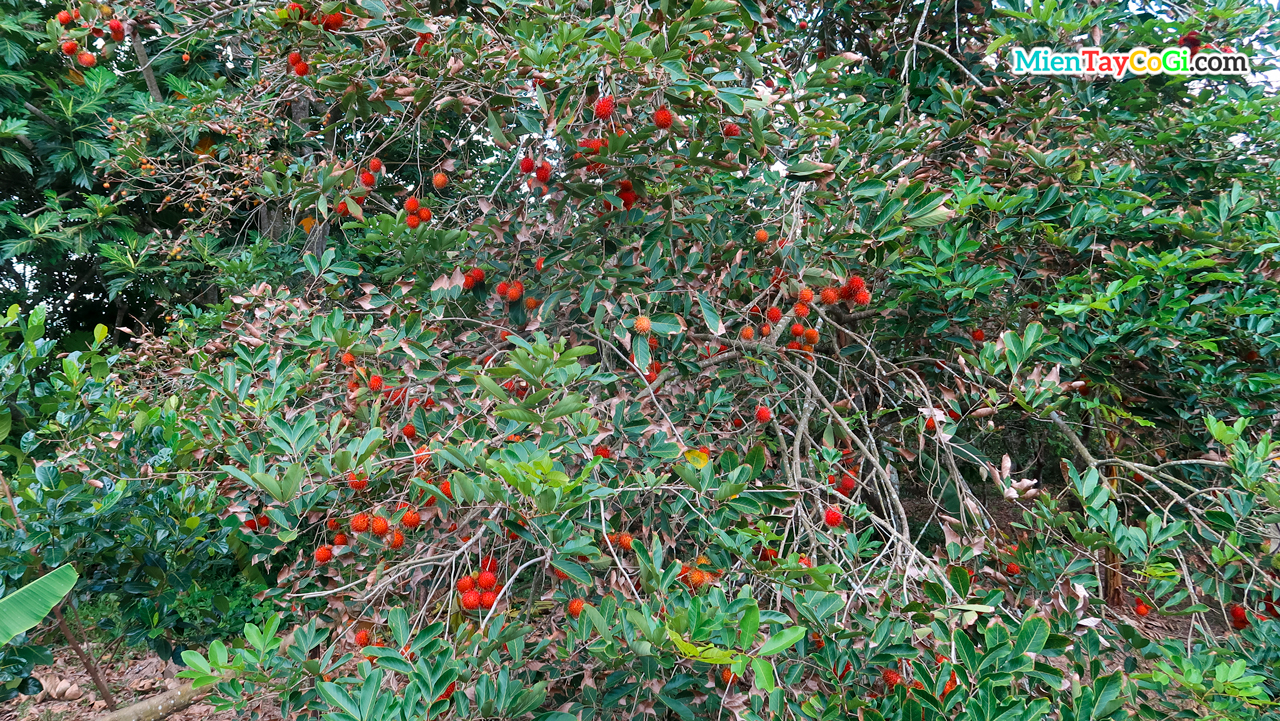 Flying Snakehead fish Son Islet
Flying snakehead fish is a wonderful performance that used to be famous all over TV last year. This is a skill trained by snakehead farmers. And Tin Hoa gardeners are the first gardeners to discover and make it famous.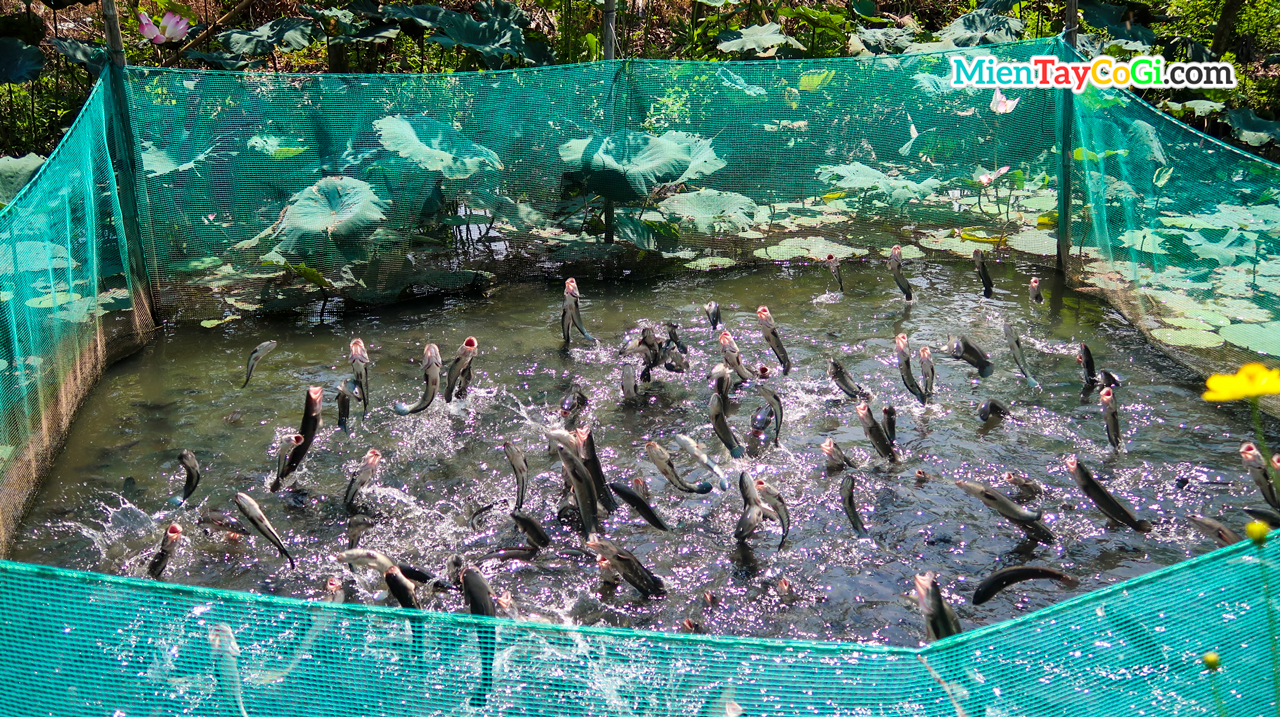 Many other households also learned this model. But according to my recommendation, you should go to Tin Hoa garden for the most beautiful performance. There are about 4-5 fishponds dedicated to snakehead fish demonstration, and they have very professional fishing experience.
In addition to visiting snakehead fish, coming to Tin Hoa garden house is also quite many interesting activities: Canoeing around the small canal, drinking lotus tea, eating local dishes, …
Price: VND 50,000 / ticket (Watching flying snakehead fish, canoeing, eating guava and lotus tea comfortably).
Making folk cakes
In Son Islet, there are some long-standing Western folk artisans. From the folk cakes: Bo cake, Bot loc cake, jackfruit leaf cake, kep cake, pork skin cake, Duc cake to pancakes, khot cake, … All bring a sweet and fresh Western flavor.
In addition, you also enjoy the comfortable time when making your own folk cakes. Especially under the guidance of aunties with long-term skills. Although most of the ingredients are prepared, it also needs your extra dexterity for the cakes.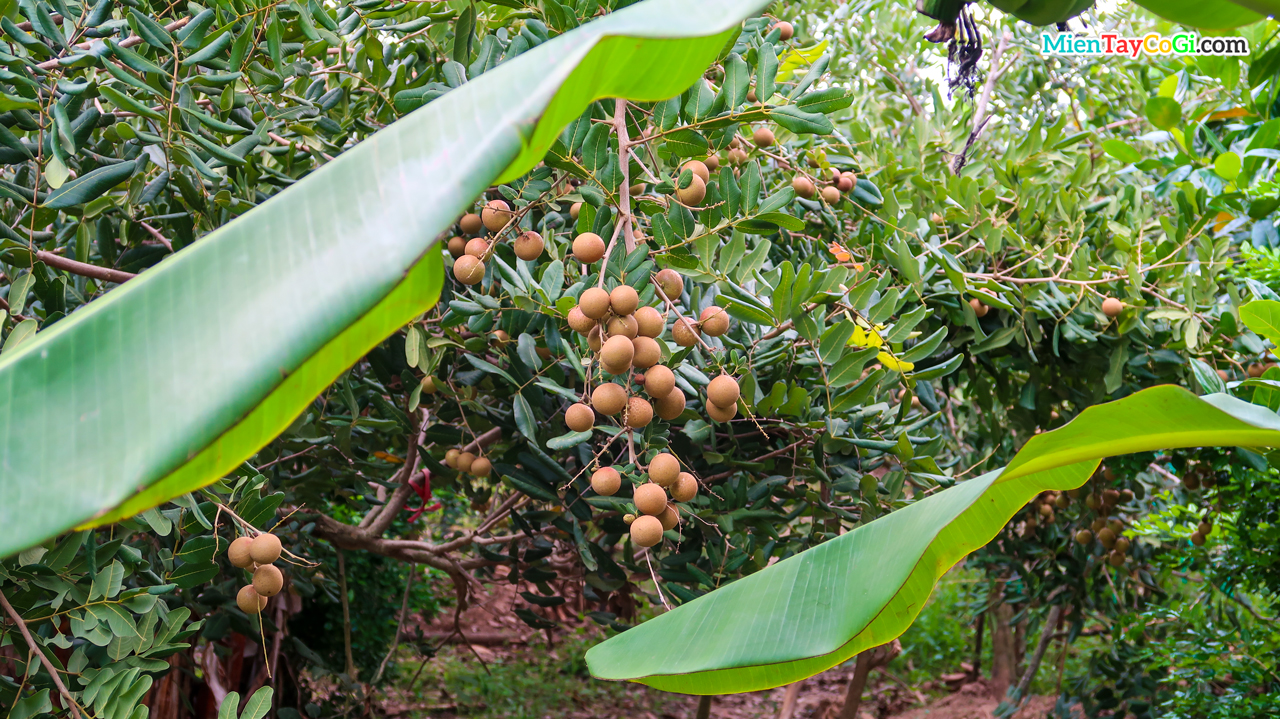 Rice feeding the fish
Rice feeding the fish isan interesting new discovery of in Song Khanh's garden. Flock of catfish and basa fish are fed with spoon of rice. When it was time to eat, the people here hit into the bowl to call the fish to focus. They will put spoon of rice into the mouth of those "arrogant" fish like babies.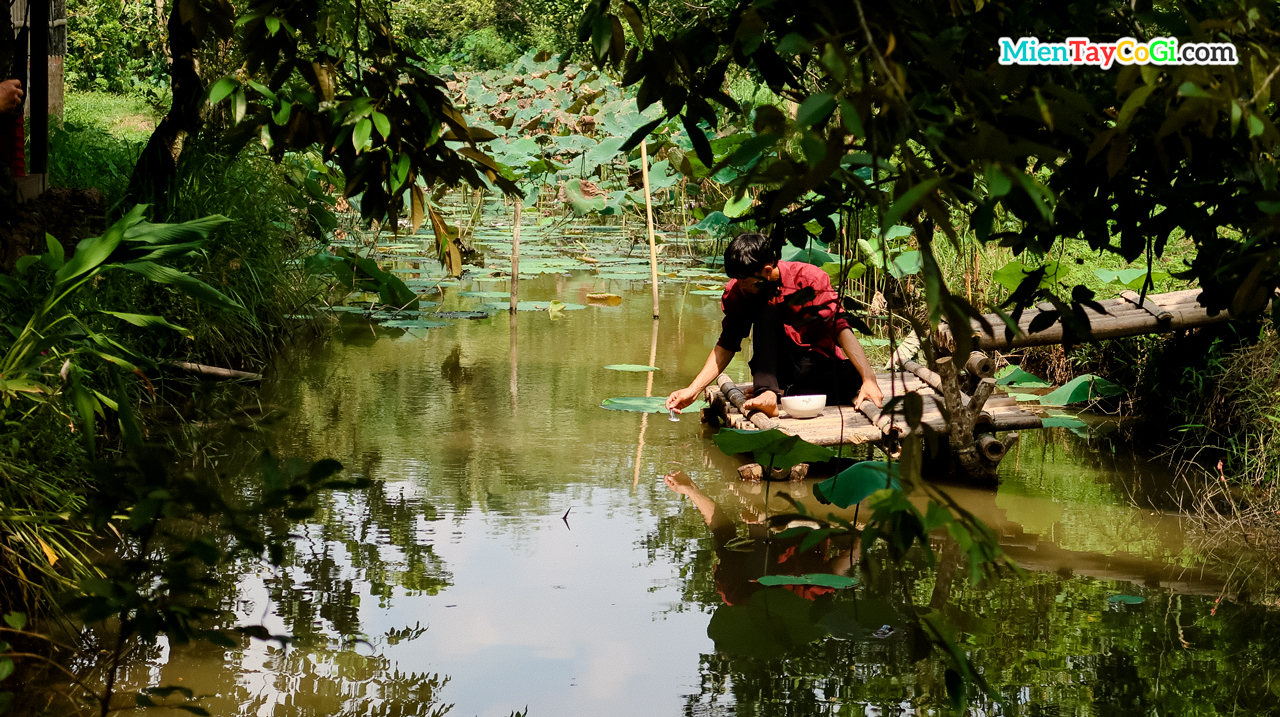 This is only available in Song Khanh garden house. However, not everyone can experience this service. You need to contact Song Khanh garden house in advance. Phone number for Song Khanh garden house: 0947328968.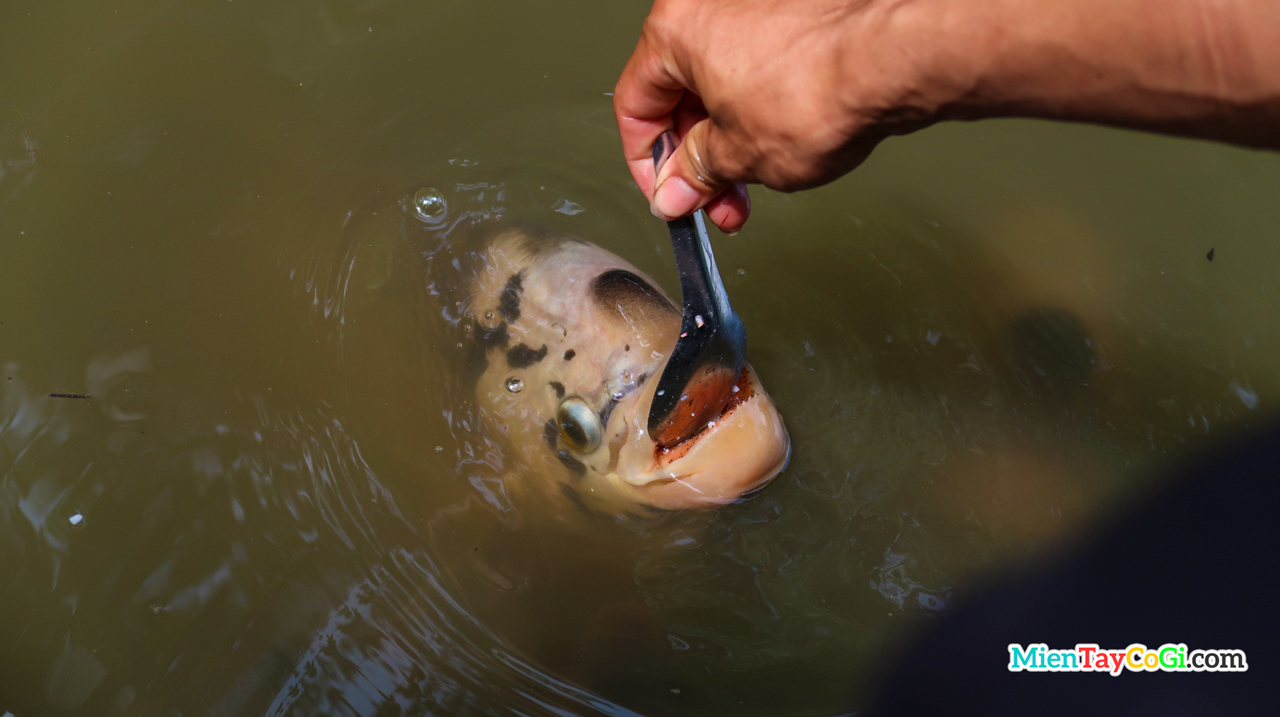 Road to Song Khanh Garden House is about 3-4km from the pier. You turn right from Son Islet pier, cross the iron bridge and meet the intersection then turn left. Go straight and meet the next intersection, then turn left to continue 800 meters more. Garden house is on the right hand side of the road. You can also ask the local people of Son Islet.
Rafts with thousands of fish and strange fish
Fish Rafts is an interesting feature. There are many households here raising thousands of thousands of catfish, basa, and hybrid Koi for export. Especially they also spend some "special" fishes with huge color and size. The fish are for tourists to visit and learn about.
Here you can also throw food into the pond, watching thousands of thousands of fish wagging their tails. They disturb the fish pond, it looks fantastic.
However, you need to book a tour right at the pier with local guides. So you can visit these fish. They are a unique feature that must be accompanied by a local guide.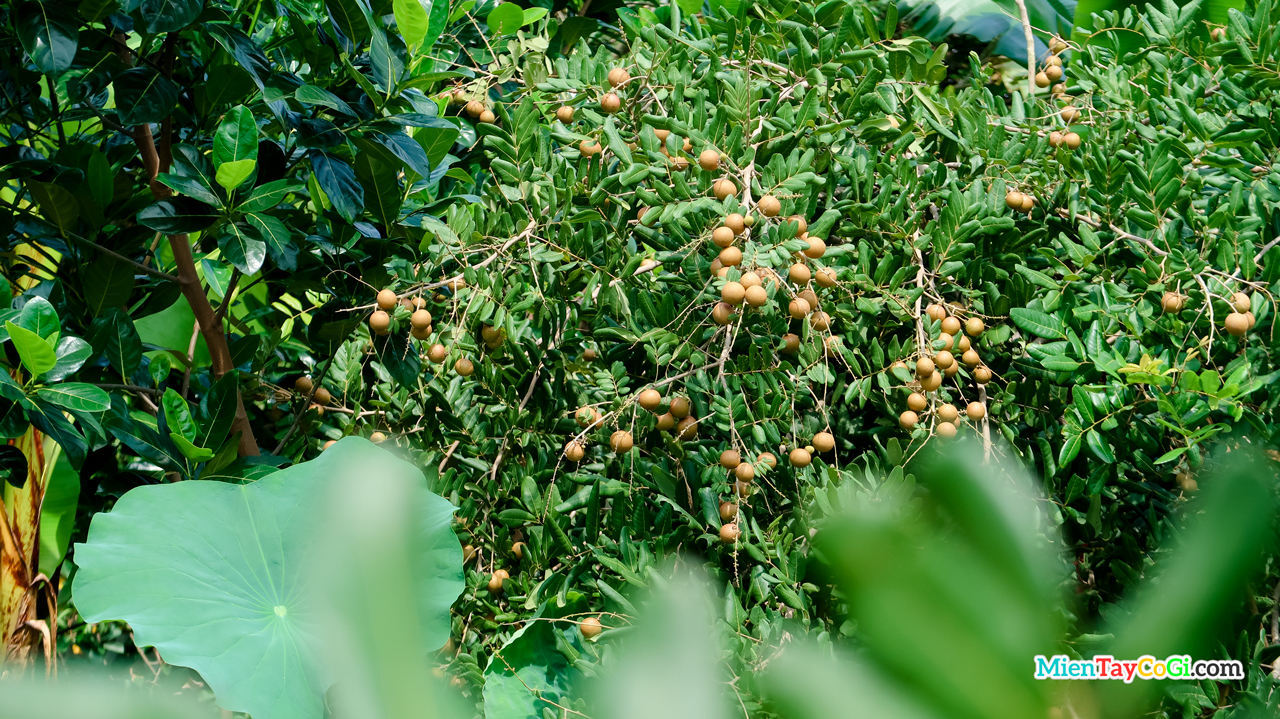 Countryside landscapes
Fruit gardens, fish rafts and green village roads. All interesting scenes of the West seem to shrink. It is easy to realize that Son Islet is not so many tourist services from A-Z as other places.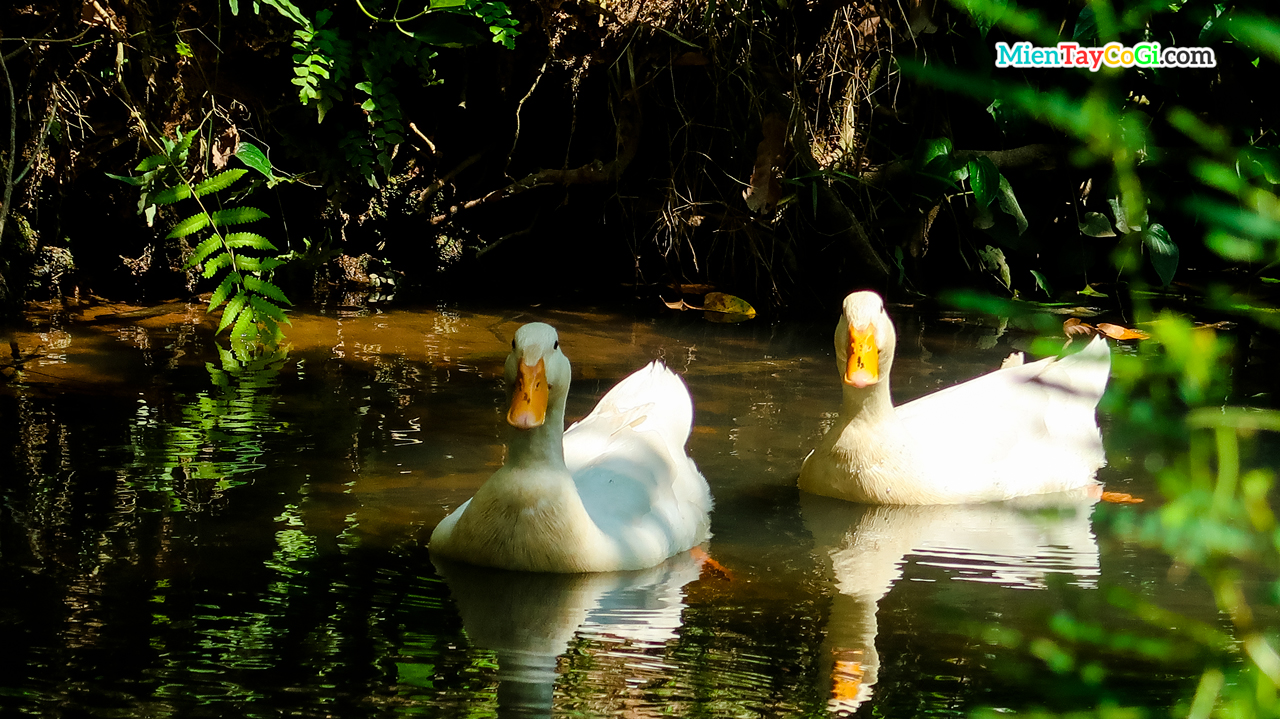 Especially when you visit sometimes you will see colorful lotus ponds, jackfruit trees or coconuts hanging on the tree. Or the scene of people feeding tens of thousands of catfish to food. Looks great!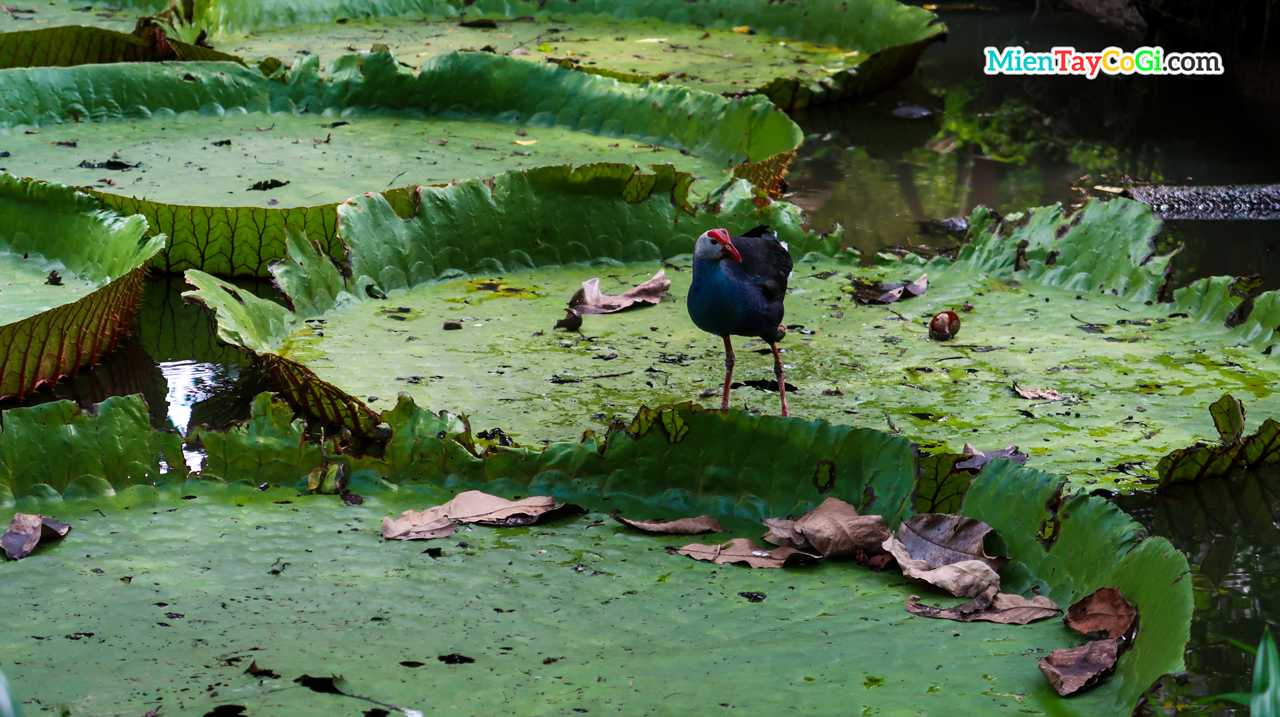 Coming here, you have to experience the village roads by walking, taking part in making folk cakes by hand. The experience used in life more. Surely that would be interesting things for people living in modern cities. Or children come to gain experiences, thinking ability.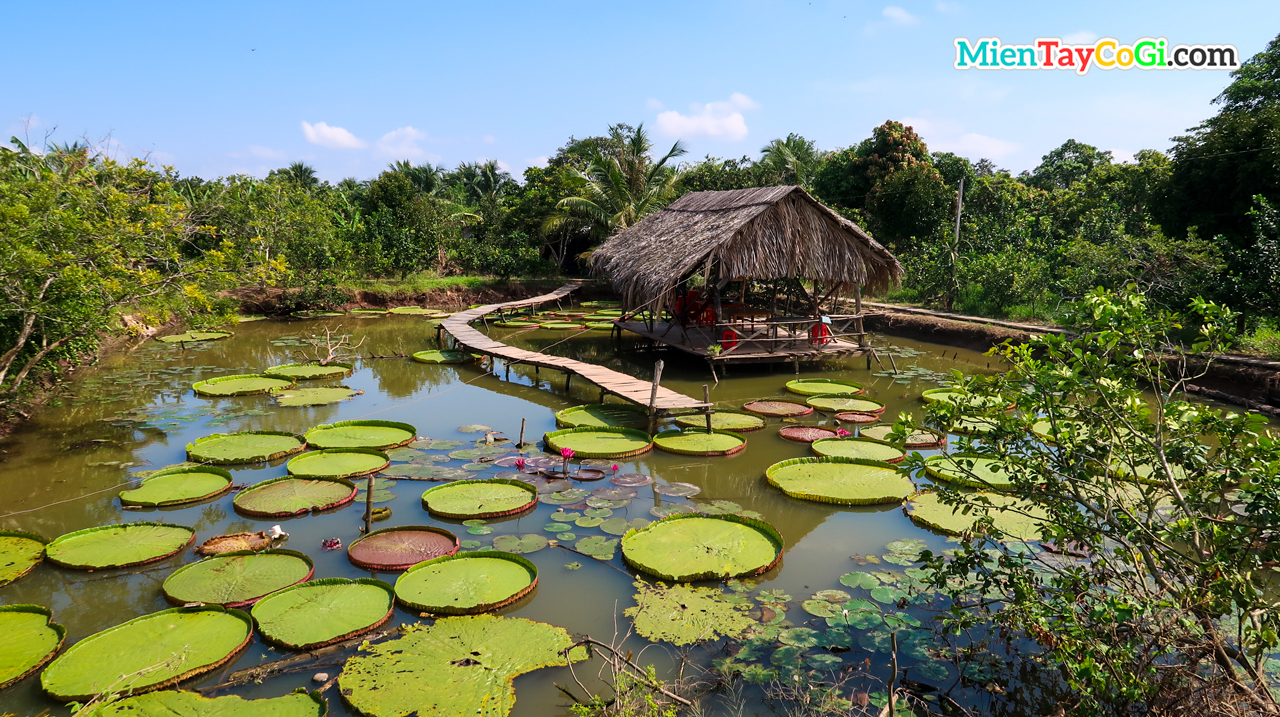 Western cuisine
Appetizers such as folk cakes, fruits, shaved ice syrup are enough to make you ecstatic. But in Son Islet, there is much more with the rustic food. You will enjoy immediately the country dishes such as grilled snakehead fish, sour soup with snakehead fish, fried elephant ear fish, fried fish, braised fish,…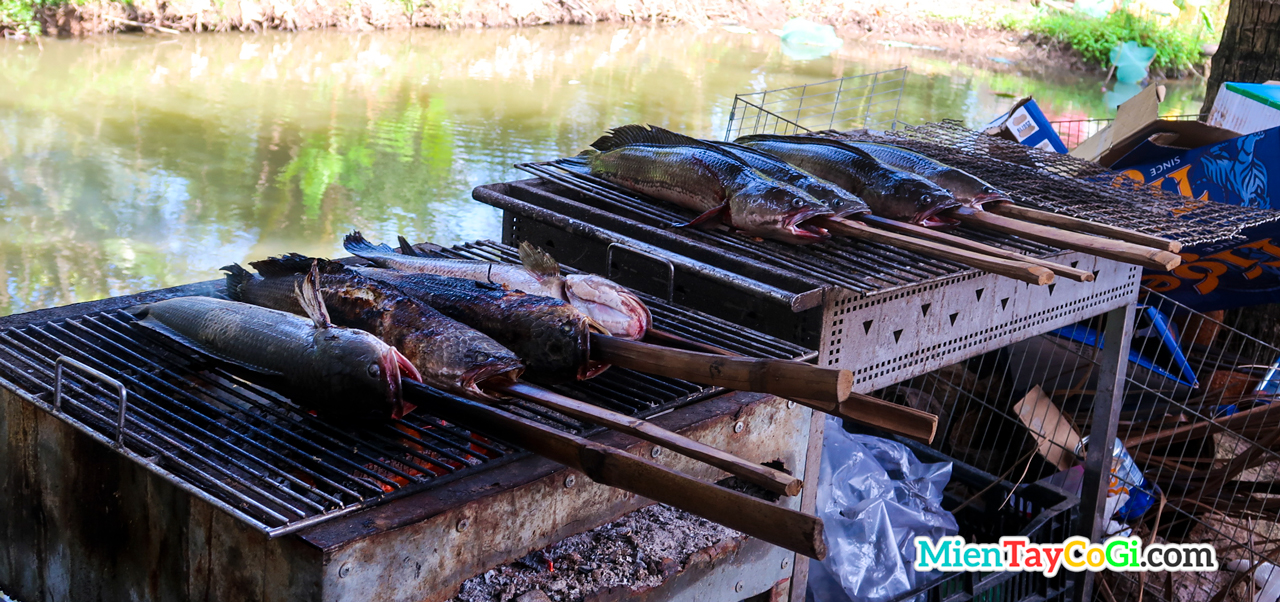 The dishes are simple but rustic Vietnamese. It will certainly be very different from the scenery of the western countryside.
Backpacking Son Islet experience
Here are the experiences and ways to travel to Son Islet by myself. The travel to Son Islet can be completely backpacked without booking a tour.
The road is quite easy, the price of a ferry across The islet from the Co Bac ferry is quite cheap. The price for a one-way ferry boat is 5,000 VND and the price for parking a motorbike is 5,000 VND.
If you want to visit fish rafts, you need to book a tour of the local tour guide there. Ticket price varies from VND 100,000 – VND 150,000.
Tin Hoa garden house is quite good to visit, with small boats, hammocks, guava and lotus tea. You can take a lunch there.
Should ask for a price before visiting, recently there have been several reflections gardeners get high prices.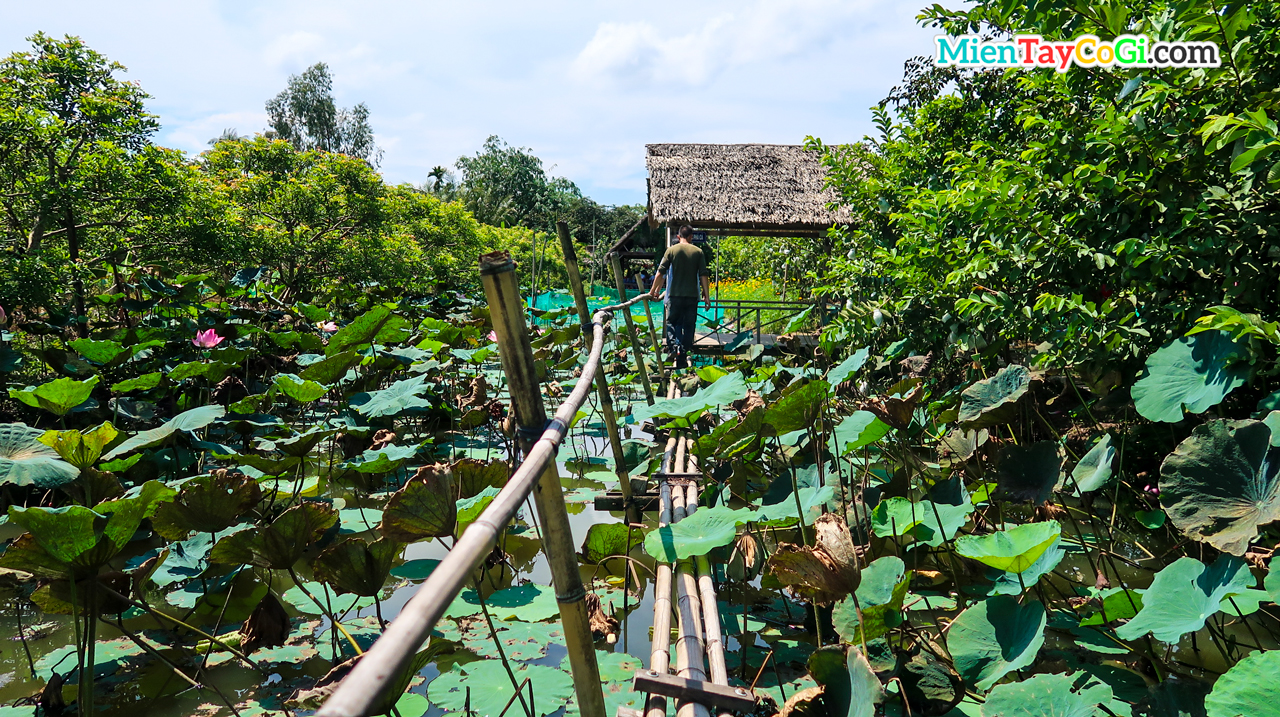 Avoid fraud when traveling to Son Islet
In Son Islet, most garden houses sell their own sightseeing tickets. If you like that garden, visit that garden. Therefore, GUIDE accompany is not necessary. However, when you first set foot on Son Islet you will meet some enthusiastic guides.
My friends have experinced once. They do not say how much price they will take. After following the directions they were forced to give money for "instructions". Sometimes there's no clarity and a bit of a scam here. So you should also be careful with those spontaneous guides.
I think the experience of walking by yourself is ok. On Son Islet, there are many tourist guide signs. If you are not familiar with the way you can ask locals, they are quite friendly.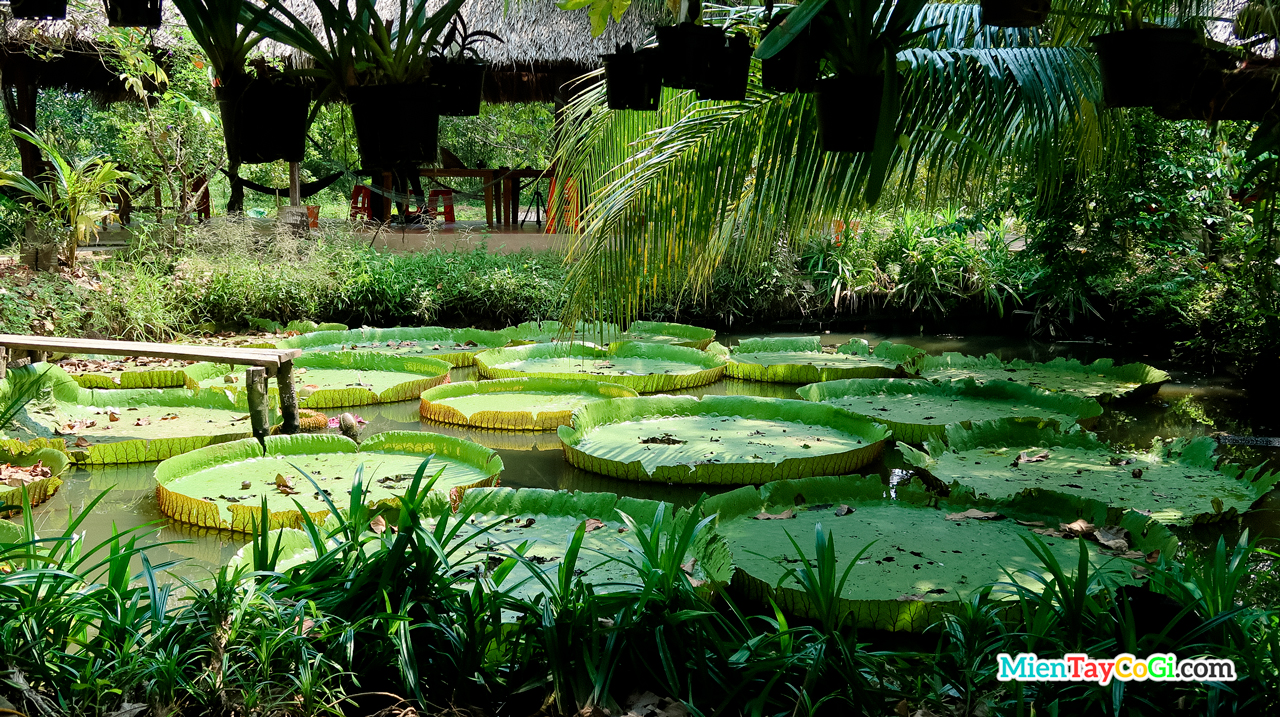 Where is Son Islet?
Son Islet is a dune area located in the middle of Hau river. It is located about 8km from the center of Can Tho city.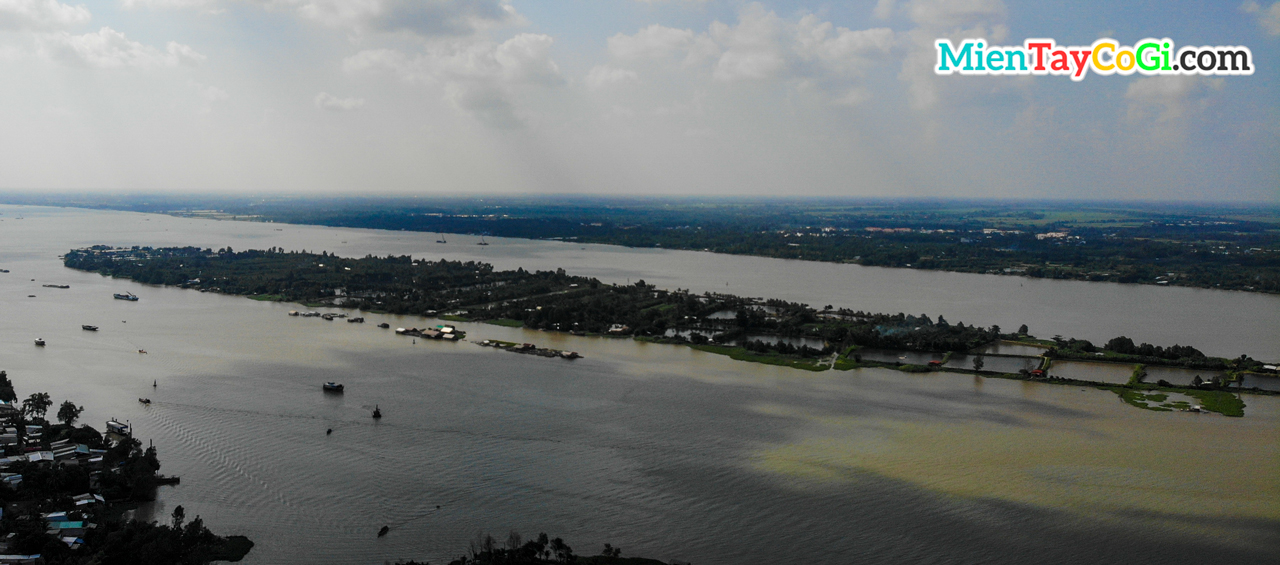 Going to Son Islet Can Tho is quite easily. You can ride 4-7 seats or motorbike to take the ferry across. Or park car nearby and walk into it (About 300m from the highway). Then cross the ferry at Co Bac ferry to Son Islet which is only about 3-5 minutes. Refer to Google Maps for Co Bac ferry to Son Islet.
Ticket price: VND 5,000 / time and VND 10,000 / round trip.
Address: Alley 11 Le Hong Phong, Binh Thuy, Ninh Kieu, Can Tho, Vietnam.
Son Islet tourism review of visitors
Hieu Xuan assessed 5/5: "A place to experience the countryside tour with dedicated tour guides and hospitable gardeners. Here you can also experience making interesting folk cakes from artisans on the dunes. Son Islet is a peaceful land where still preserving the ancient values of the South ".
Hoangvu Tram evaluate 5/5: "If you don't come then it will be wasted. I'll come back again. "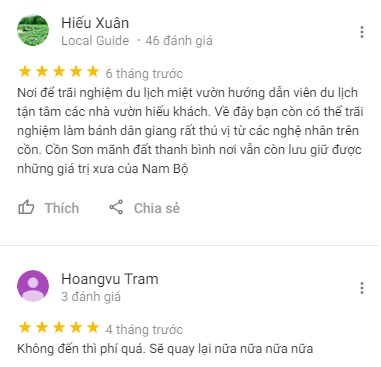 Son Islet Tour in 1 day
Half-day or 1-day Son Islet tours are for visitors who want honest guides and detailed instructions. I can recommend you the number of reputable Can Tho travel company advice (Mekong Smile): 0939729609. You can ask them to consult the schedule to visit Son Islet and book a procession tour right at the city center hotel. Can Tho.
Refer to other tourist destinations in Can Tho: More details about traveling to Can Tho with what to eat, what to play, which café shops… (Vietnamese).